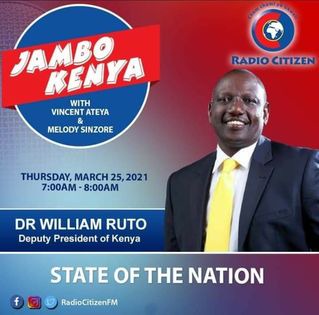 Kenyans had been wondering were the deputy president doctor William Samoei Ruto had gone to due to the silence after the president burnt political gathering until today when he posted a poster on his facebook page informing his supporters that he will be on radio citizen tomorrow morning as from 7:00 am to 8:00 am.
This has resulted to many reactions as follows.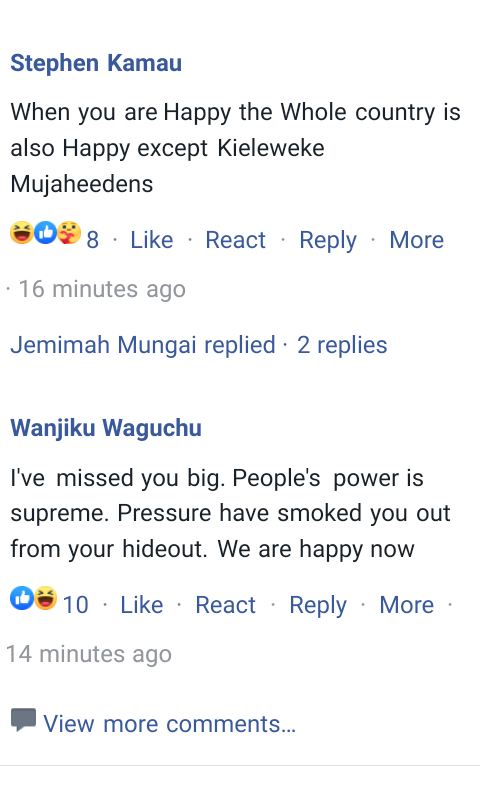 Stephene Kamau wrote, when you are happy the whole country is also happy.
Wanjiku Waguchu wrote, I have missed you big. People's power is supreme. Pressure has smoked you out of your hideout. We are happy now.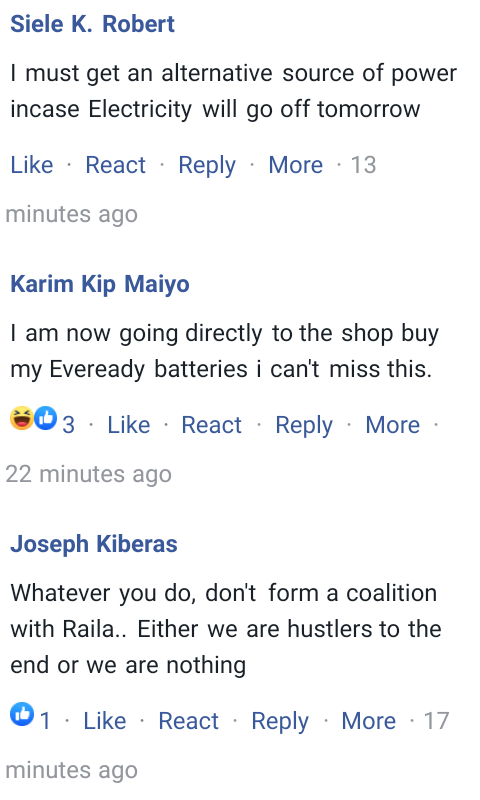 Siele Robert wrote, I must get an alternative souce of power in case electricity goes off.
Karim Kip Maiyo wrote, I am now going direct to the shop to buy my eveready batteries, I can't miss this.
Joseph Kiberas wrote, Whatever you do, don't form a coalition with Raila Odinga. It is either we are hustlers to the end or are nothing.
Content created and supplied by: Delluanne (via Opera News )