Uganda's and Africa's most feared dictator Iddi Amin Dada proved during his reign to be the conqueror of the British Empire. He infact gave himself several titles that if not said to him would have you killed.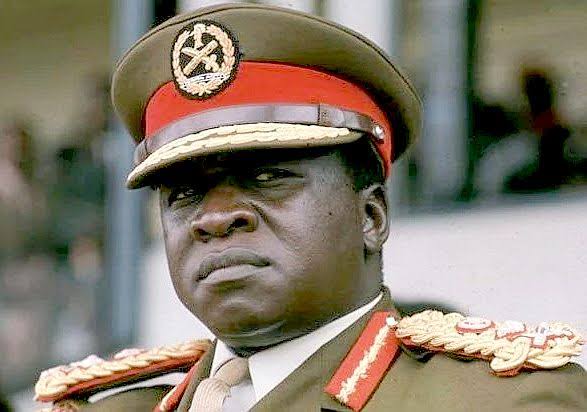 His bestowed title became 'His Excellency, President for life, Field Marshal Al Hadji Doctor Iddi Amin Dada, Lord of all the beasts of the earth and fishes of the sea, conqueror of the British Empire and so on.
On August 4th 1972, showcasing his superiority he expelled 50,000 Asians who held British passports from Uganda who were businessmen and entrepreneurs. Later on giving up their businesses to his people simply because he never liked them and declared war on them.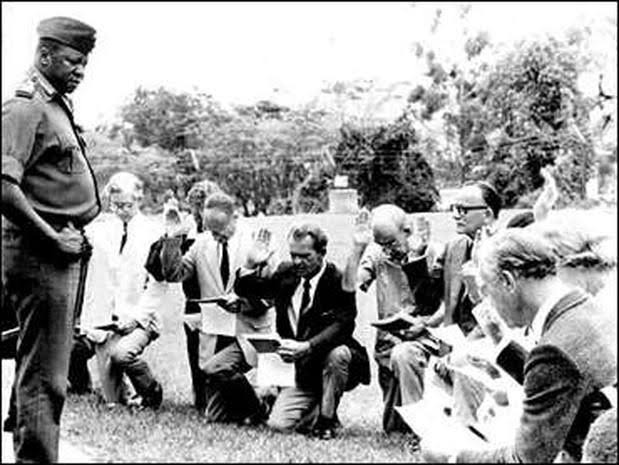 In 1976, he confessed to cannibalism after several human heads were seen in his refrigerator. He took 4000 disabled people together together with his own ministers and thrown into the nile to be feasted by crocodiles. By the time of his death, he had killed over 500,000 people in Uganda and foreigners.
In a rare photo he is seen addressing British officials while they knelt before him and some even carried him around as he waved at his people. The tens of thousands left Asians in Uganda who survived being butchered live to tell the bloody massacres of Africa's most feared dictator.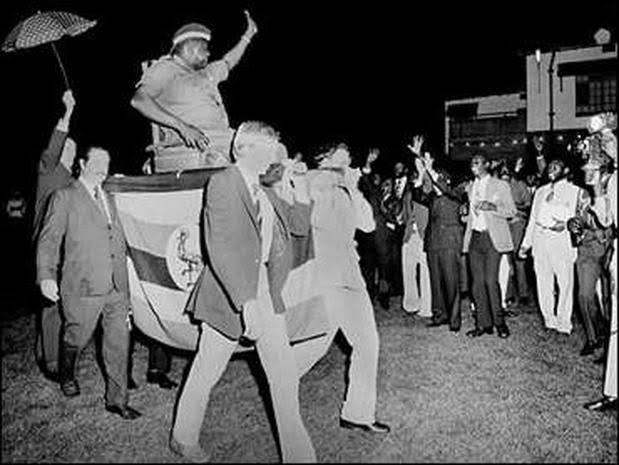 For more don't forget to comment, follow and mostly share!.
Content created and supplied by: INTRODUCTION (via Opera News )