Nandi Hills MP Alfred Keter's propasal bill on Pharmacy and Poison Act has sparked mixed reactions among Kenyans on social media. Keter wants changes to be made to prohibit the sale of medicine without a doctor's prescription known as over-the-counter medicine (OTC).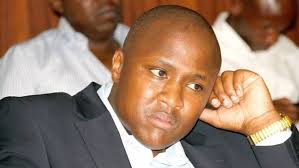 Hon Alfred Keter: Photo Courtesy
 The proposal has received strong opposition from Kenyans who have said Keter's intention is not good to ordinary Kenyans who live far from health facilities.
 If the proposal bill passes it will be now mandatory to get prescription signed by a qualified physician in order to get OTC drugs.
 Kenyans say the said bill would be a big blow to commoners as consultation fee for seeing a doctor are up to ten thousand shillings which is too much, especially if one wants to buy drugs for 20 shillings.
 If you are found guilty of buying or selling drugs contrary to this law you will be fined 30,000 shillings or sentenced to three years in prison or both.
 Keter says this is in an effort to protect the health of Kenyans so that they can seek treatment from qualified health practitioners.
 Keter says many Kenyans risk their lives by buying some drugs without a prescription from a qualified physician. Many people have lost their lives recently after using s3x enhancement pills.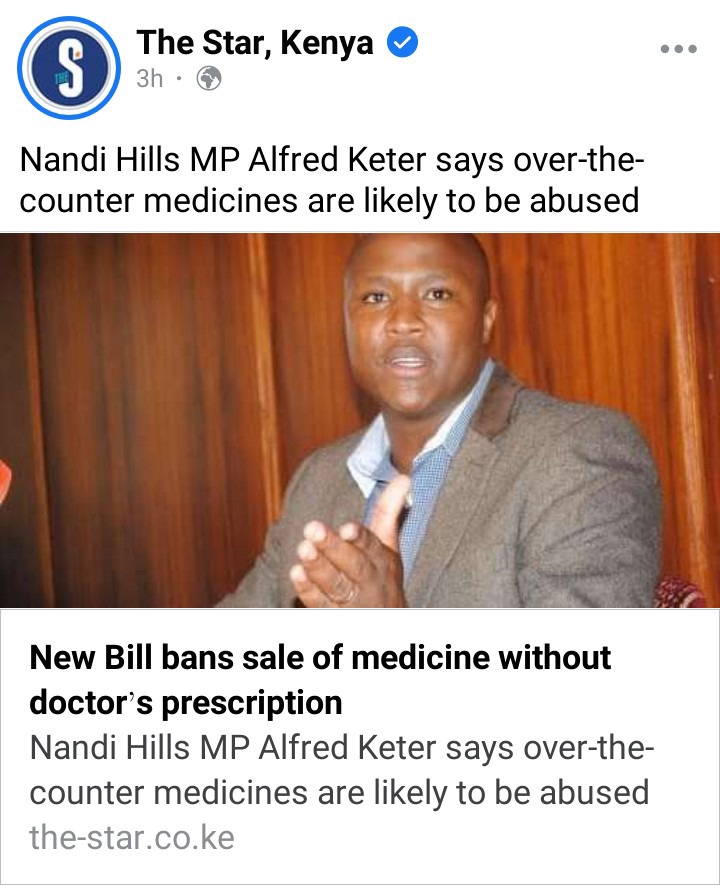 There is currently no law which requires those selling medicine to be a registered pharmacist.
These are the response from Kenyans on social media.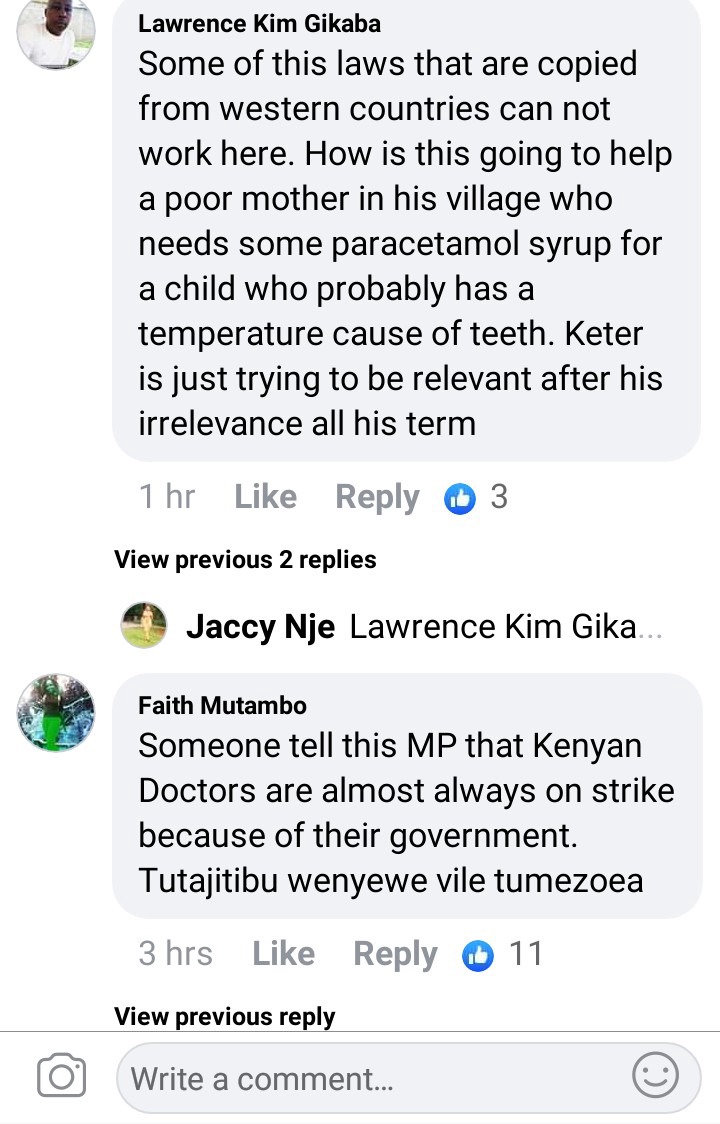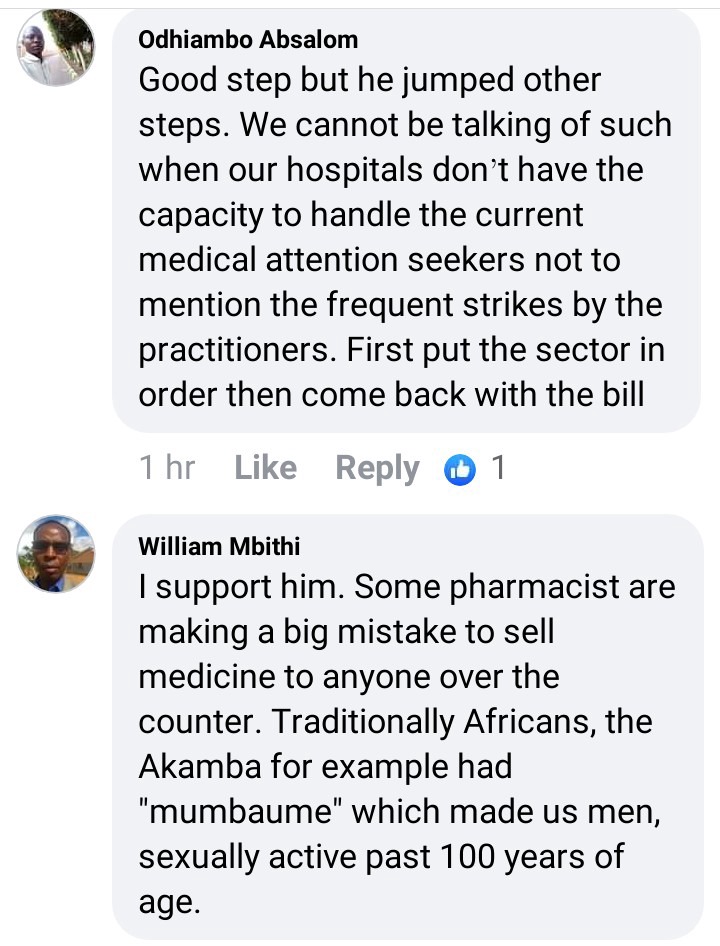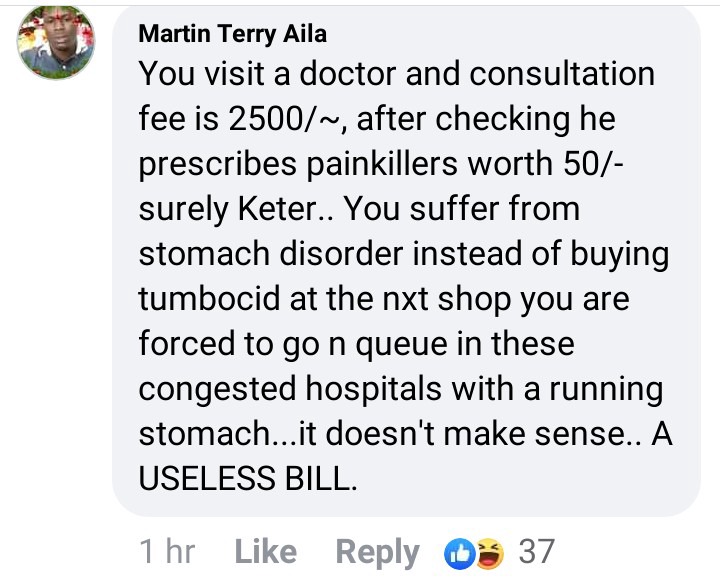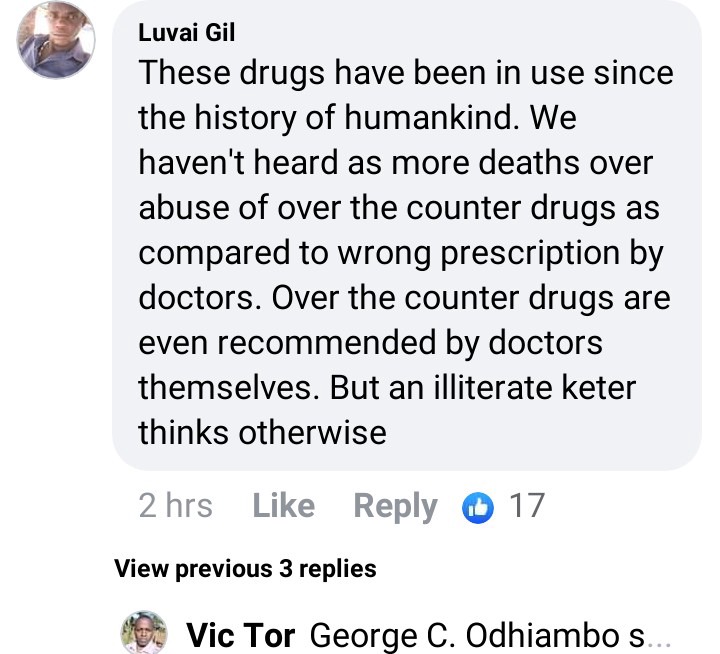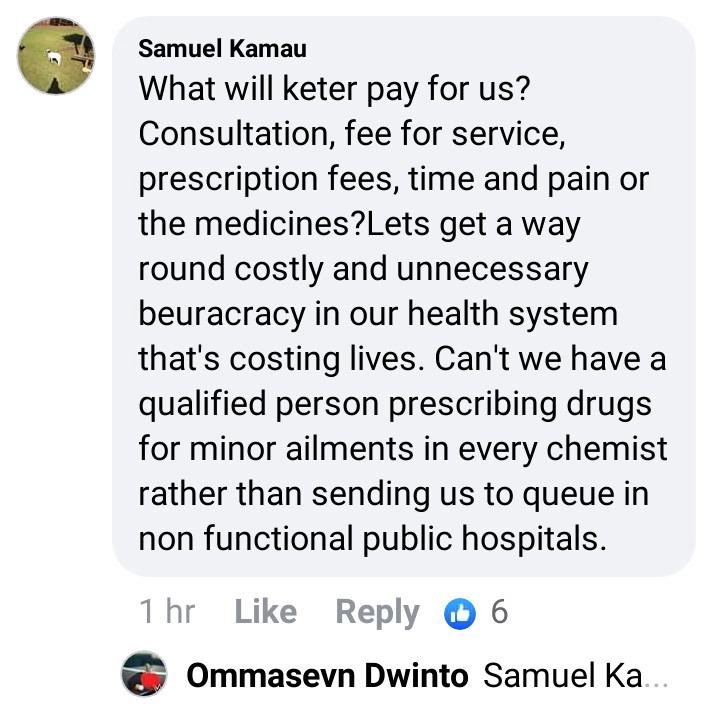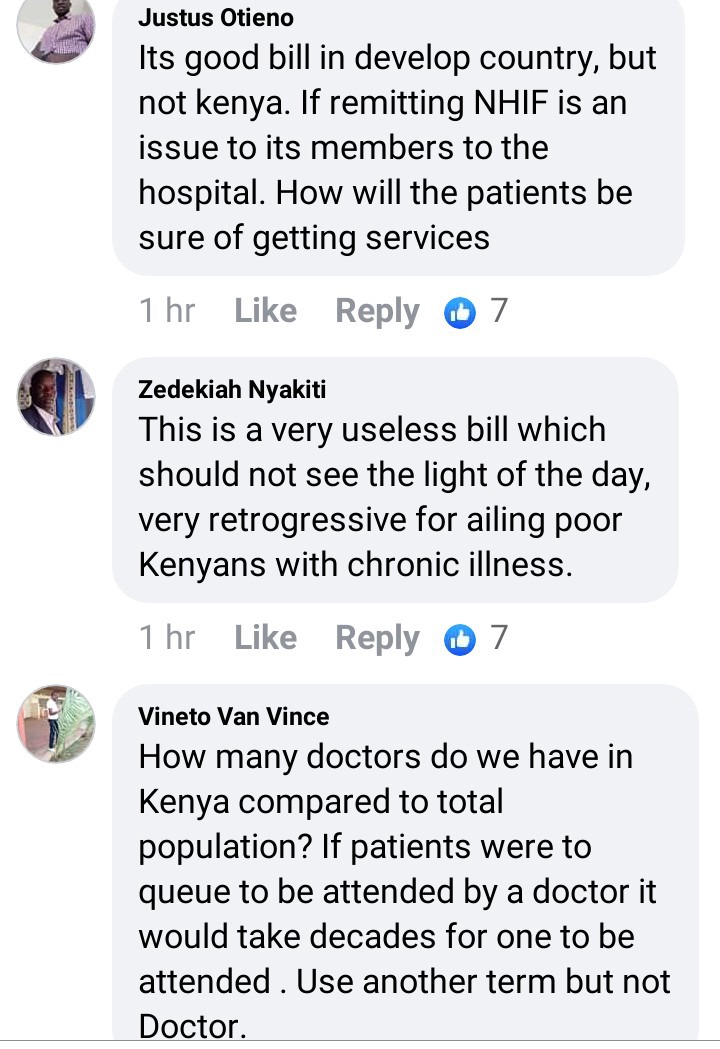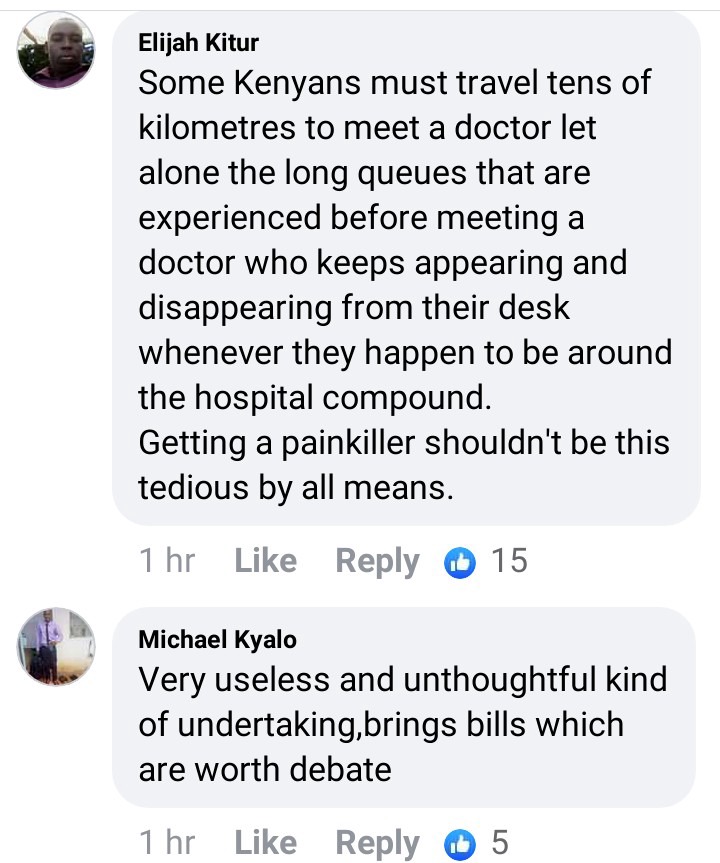 Source: Facebook
Content created and supplied by: GlobalTV (via Opera News )