Kenyans on twitter have stormed the internet after a possible combination of leaders to succeed President Uhuru Kenyatta's government were revealed. A lot of discussion had erupted since the formation of the handshake by President Uhuru Kenyatta and Raila Odinga since romours had it that the former prime minister would the the preferable endorsee of President Uhuru.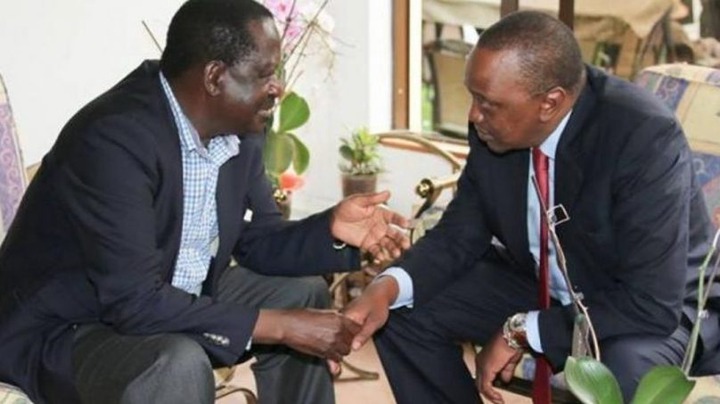 Former Prime Minister Rt Hon Raila Odinga with President Uhuru Kenyatta.
As the clock tickles towards 2022 however, a lot of formations and changes in the political space has occurred dimming the hopes of a possible Raila endorsement. The tune from the ODM's side progressively changed from 'having the deep state and the system' to ending their pack immediately after the BBI referendum.
Oliver Mathenge, a political bigwig on twitter took a statement to his twitter account revealing a possible endorsement of the ANC party leader Musalia Mudavadi and the KANU leader Gideon Moi as the preferred options for 2022. According to Mathenge, many people waiting for the Raila endorsement will have to swallow a humble pie.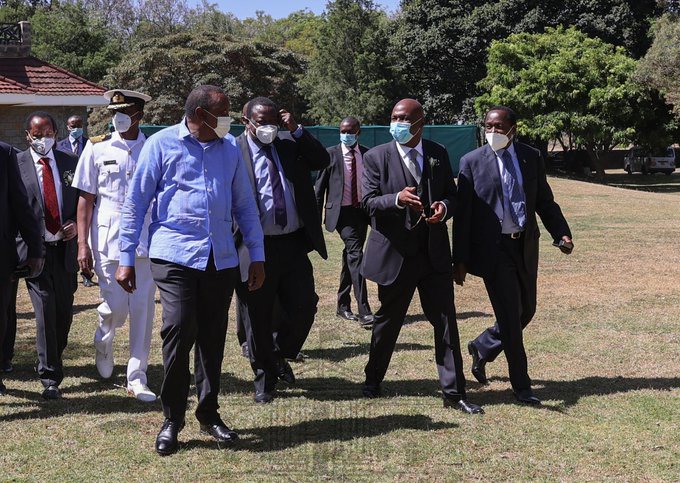 President Uhuru Kenyatta With Allies as They Arrive at Mzee Moi's Memorial.
"This is Uhuru's preferred succession team. Mudavadi and Moi. Mark this tweet." he stated.
Commenting on his tweet, most kenyans said Raila is only being played and will eventually be dumped by Uhuru just like Ruto. According to others, kenyans would not be shocked to see Raila work with Ruto once again after receiving a rude shock from Uhuru.
"It looks like a decent pair to me. Am ready to talk to my party chair (RAO) to endorse them. We care much about our country to let it go to thieves, liars, the corrupt." one Benjamin Franklin commented.
Below are more comments from kenyans: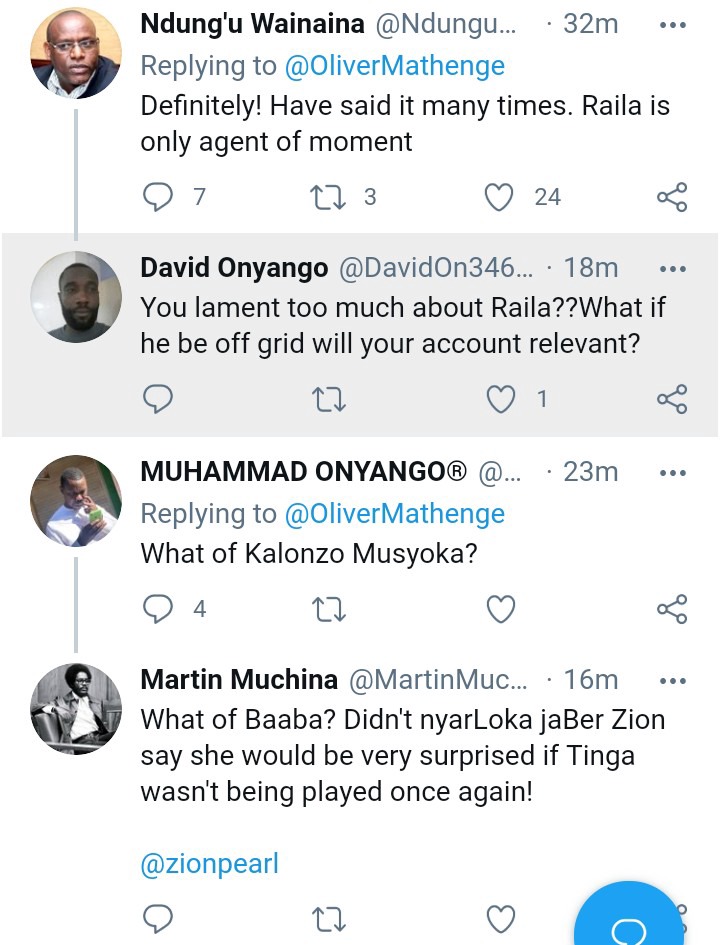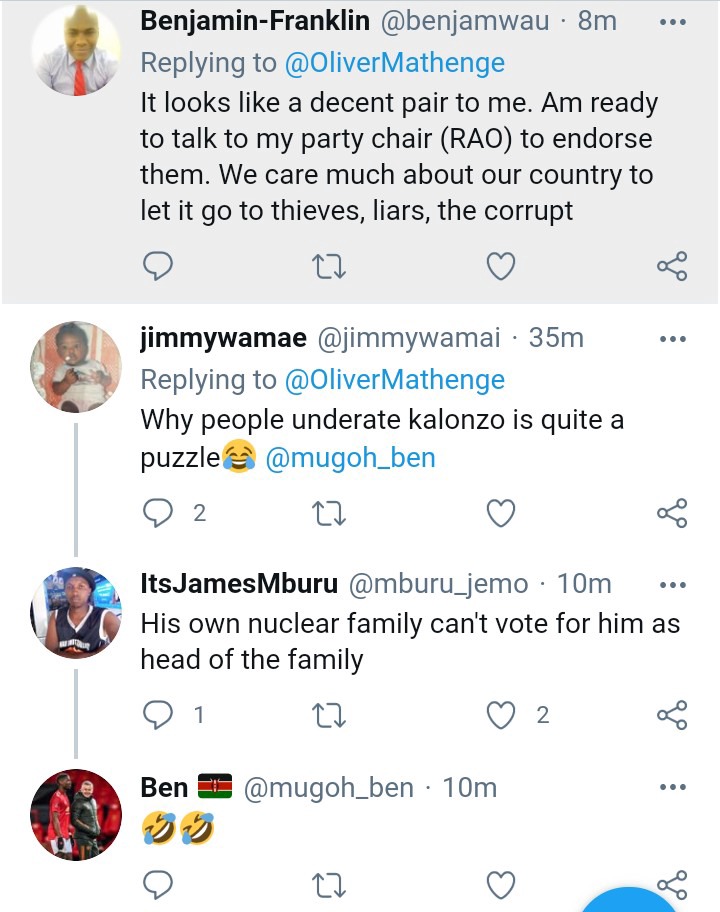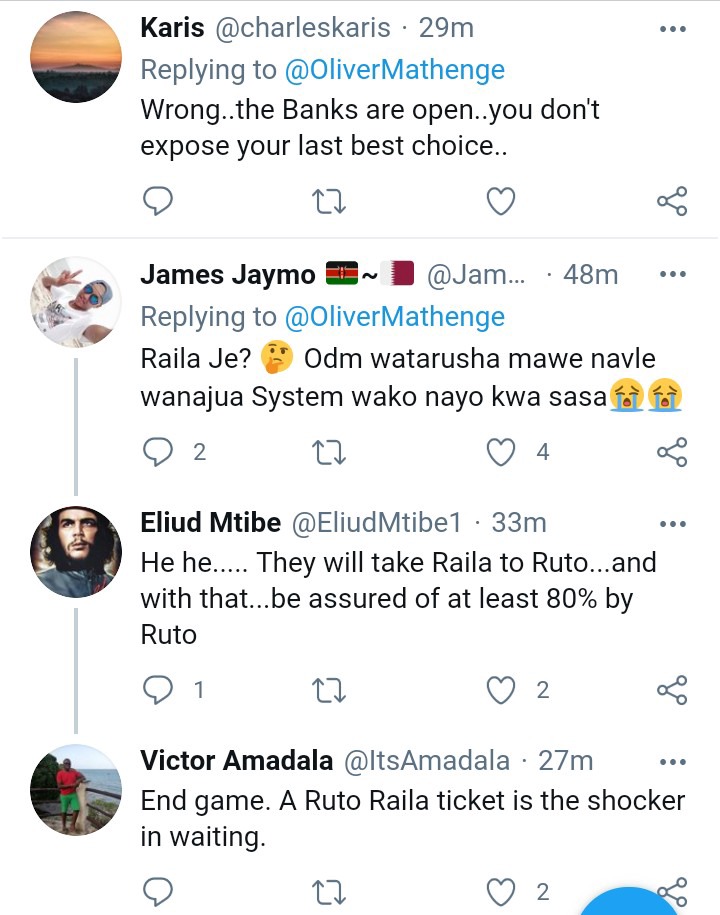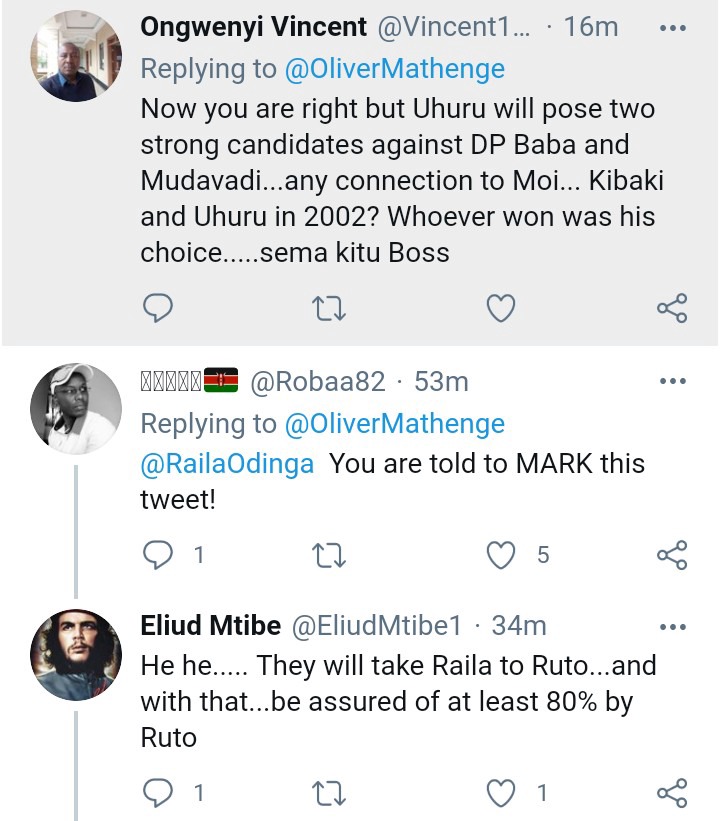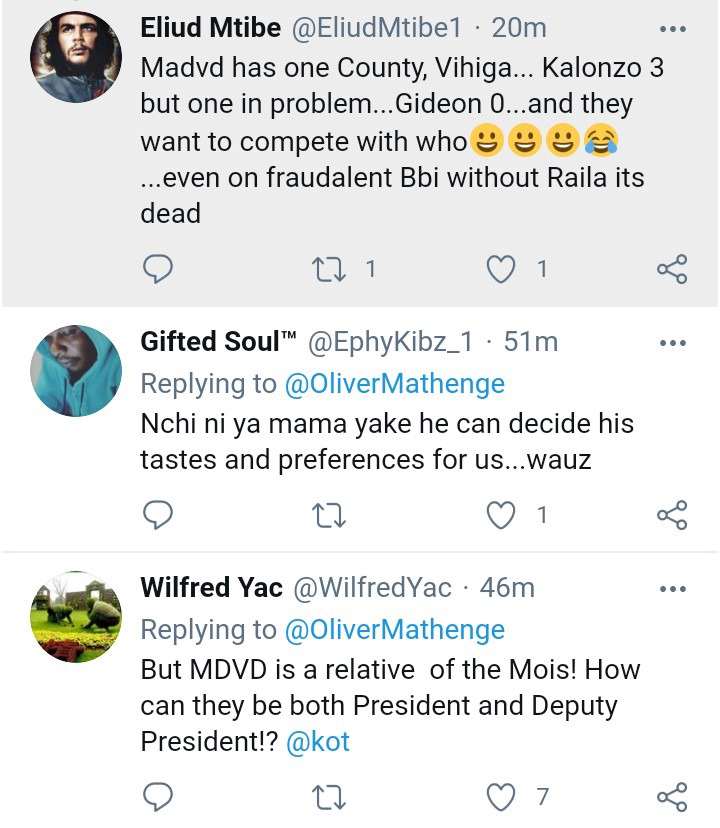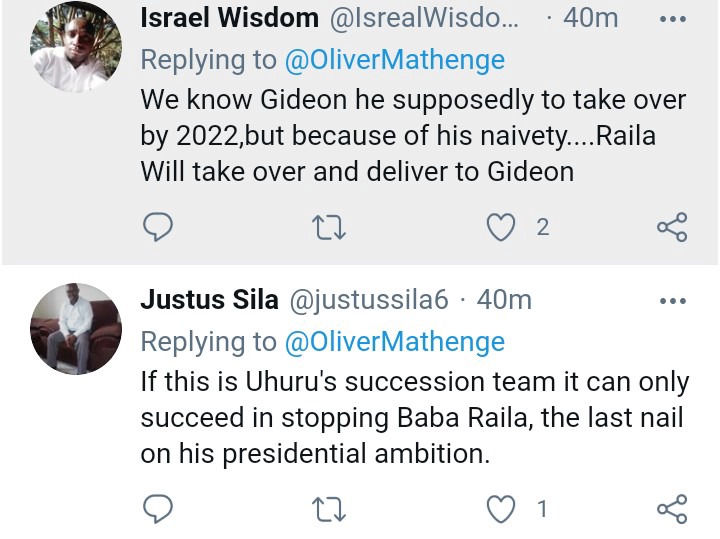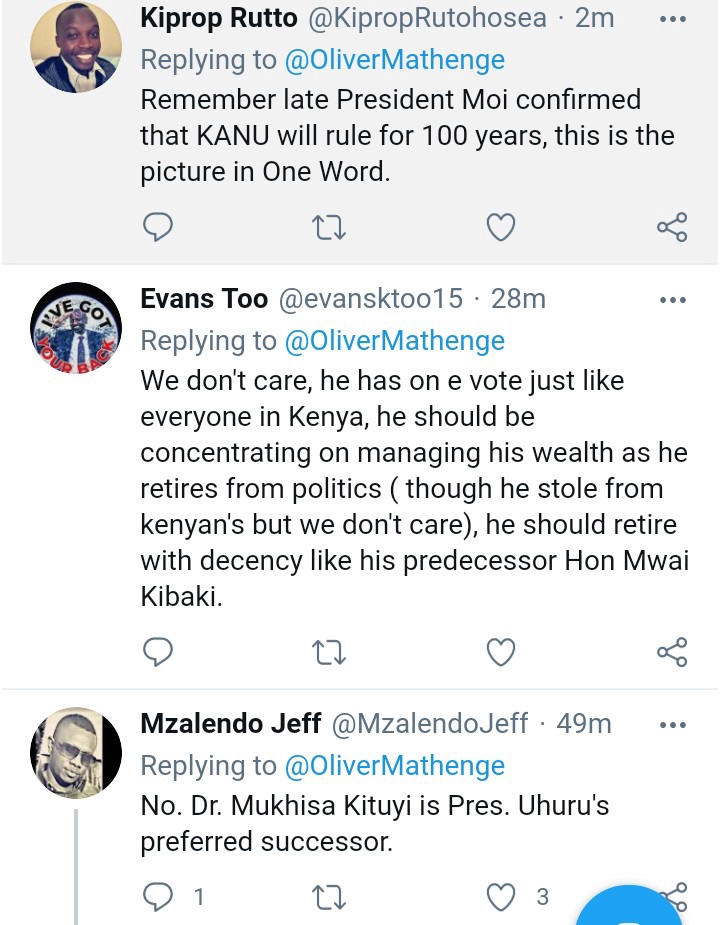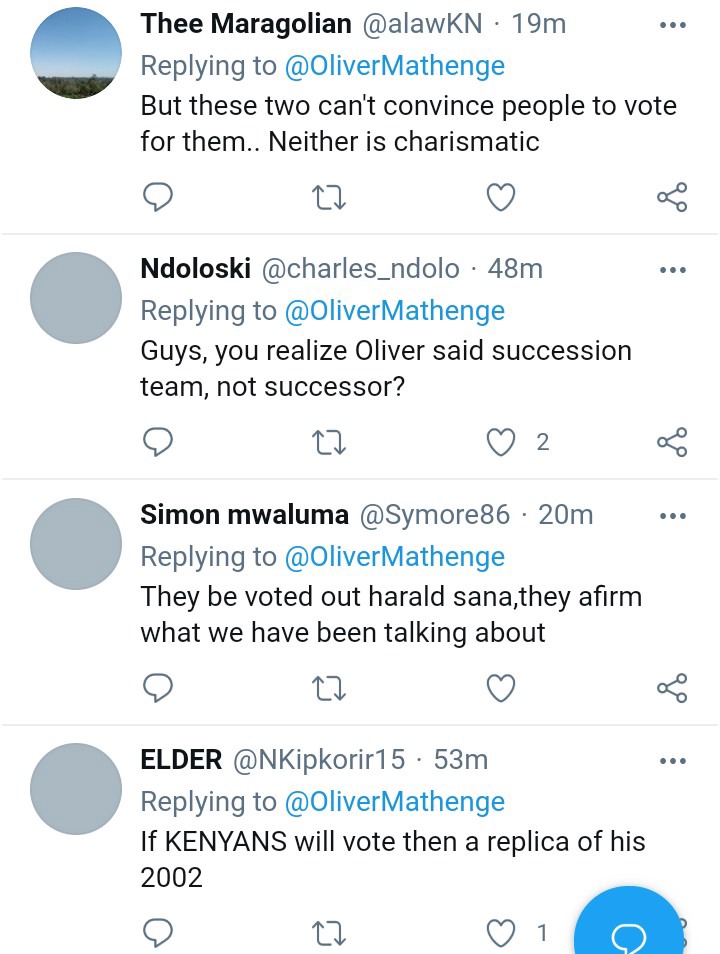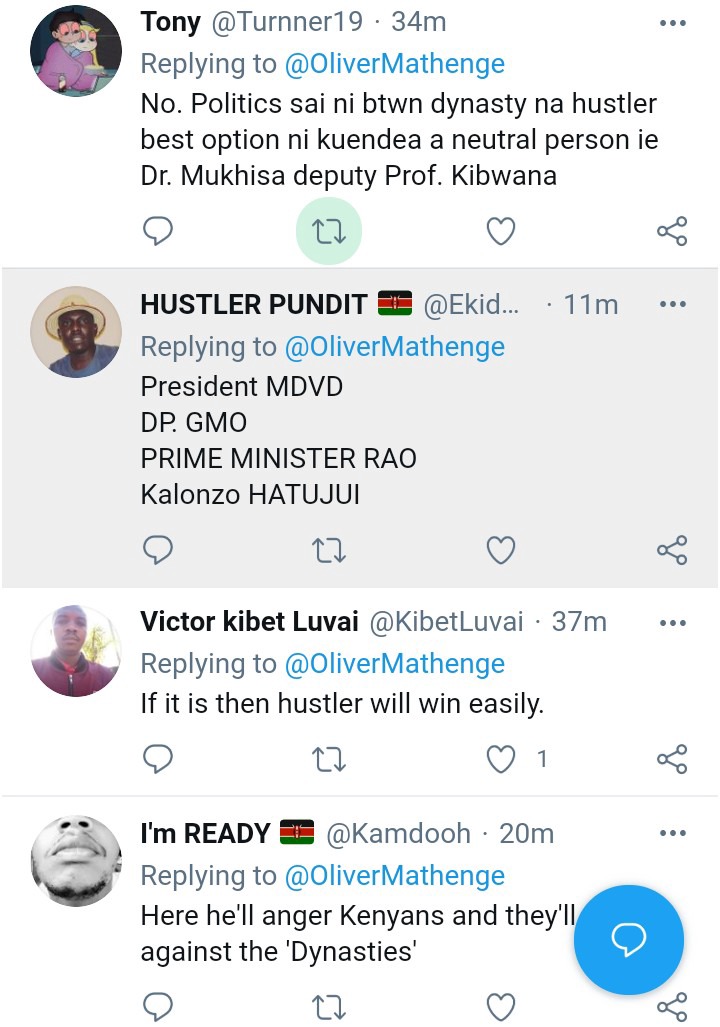 Content created and supplied by: Humfrey (via Opera News )