The deputy president his excellence William Ruto famously know as hustler is one of the popular 2022 presidential aspirants giving his opponents sleepless nights. His moves have always been smartest.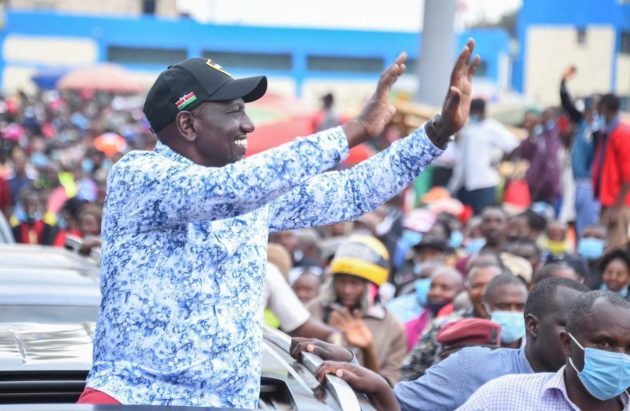 Despites disagreement between him and his boss he has continued to be famous and popularall among the common citizens . This popularity has continuously increase due to his heart of helping them during various occasions including the harambees. Every week you will here this man donating funds to various groups. This groups include the church, women groups and the motorcyclist just to name but a few. The has made him the man of the people.
His opponents has been using his wheelbarrow movement to counter his popularity but it has ended being the opposite. It has generated a slogan "kazi ni kazi". This slogan has been made popular among the youth giving it an upper hand.
Many people thought that idealogical difference between him and his master will bring him down but this has even earned him sympathy among the public.
Is Ruto capable of leading this great country
Content created and supplied by: Manunews (via Opera News )