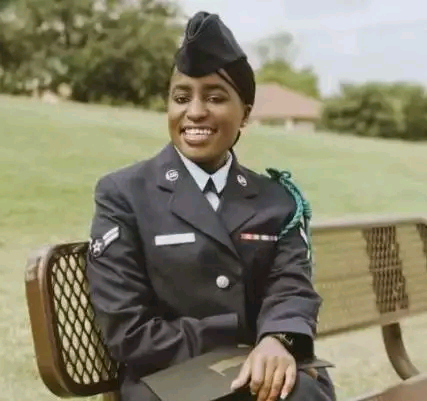 A lady by the name Winnie Wanjiru has been in love with the military ever since she was a small girl, she dreamt of working with them one day. Her father was her source of inspiration.
Being a woman she had to work extra hard as compared to the men in order to get a chance in the military at her time. She says it's better nowadays because of the diverse inclusion of all kind of people.
Since Winnie was determined to be among those people in uniform, she went to all the recruitments she heard of while still studying at the University of Nairobi but got rejected in all of them.
"I remember at one point I got someone who was really connected to the government and was demanding for ksh. 200k. Mark you, at that point in time I only had like ksh. 1000 with me for pocket money lol," She said.
When her dreams of being a soldier seemed not to be working, she tried to apply for the green card and was lucky enough to get one and relocated to the United States at the end of 2015.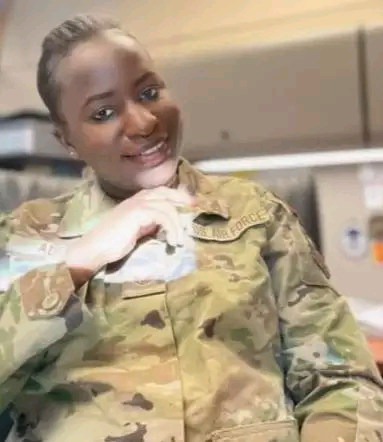 One year later, Winnie applied for the United States milliary and lucky enough our girl was accepted.
" Being African and a woman in the military took a lot to push my way up, but things are easier these days courtesy of programs like diversity inclusion and leadership which offer more opportunities to explore." She added.
Winnie has been raising in her ranks for the past five years and now she holds the position of staff sergeant at the training base for the pilots.
 Her life has been amazing, she got married three years ago and now has a cute baby boy with her husband Mr. Adipo. He has been supportive to her work and that is one of the reason that has contributed to her success.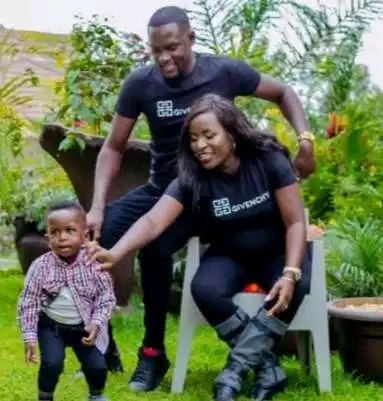 " Doing life with him has been the most enjoyable journey. I don't struggle at all with juggling between work and family responsibilities because he helps a lot." She said.
Her advise to the people who wish to relocate to make sure that they follow the right protocol to avoid some embarrassments that might come while using the backdoor.
One thing we can learn from the above article is that you should never give up on your dream because patience and work hard will surely make you successful.
"If there is one best decision I have ever made in my life apart from salvation and marrying my husband, it is joining the military." She concluded.
Content created and supplied by: brwnskingirl (via Opera News )