It appears that things are not well with President Uhuru Kenyatta and Raila Odinga handshake, Earlier in the morning Blogger Alai Revealed information how the state is planning to make Raila Useless and work with Gideon Moi.
Later on Raila Odinga is close ally James Orengo made some remarks warning the state About handshake.This has made kenyans to react on twitter forming a Harshtag Handshake.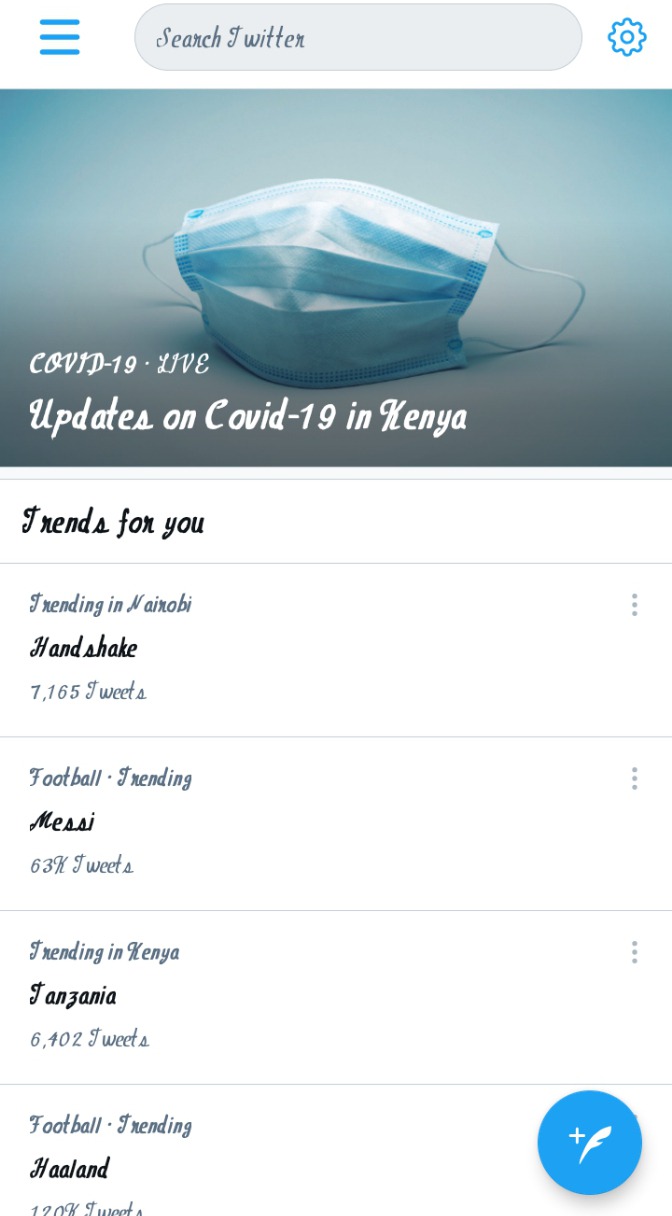 Reactions on twitter,
Benard:Handshake was meant to silence Raila and stop his weekly demonstrations..That way, Uhuru was guaranteed to govern this country peacefully until 2022. Later he gave Raila a new toy, BBI, to continue keeping him busy while calling him brother. Uhuru is free to do what he wants.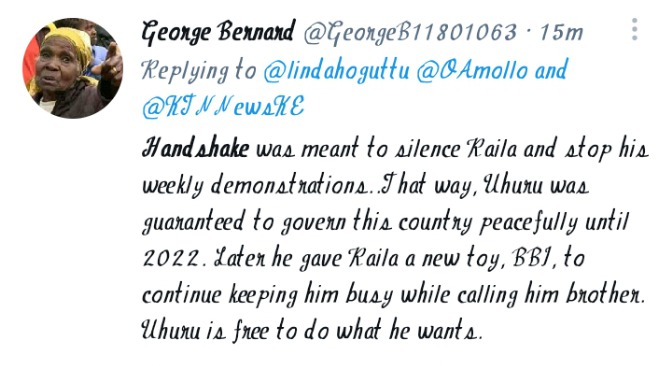 Son:I told ODM proponents they had now winning formula. They were baited with handshake, BBI and endless attacks on Ruto while someone was busy crafting the real winning formula. Now they're crying foul- As usual.
Lady:The last time Raila Odinga displayed his cards I was still a sperm but William Ruto the Doyen upside down confused the squad 😂. Handshake under Siege 🤝 https://t.co/ILgJbBoUuP.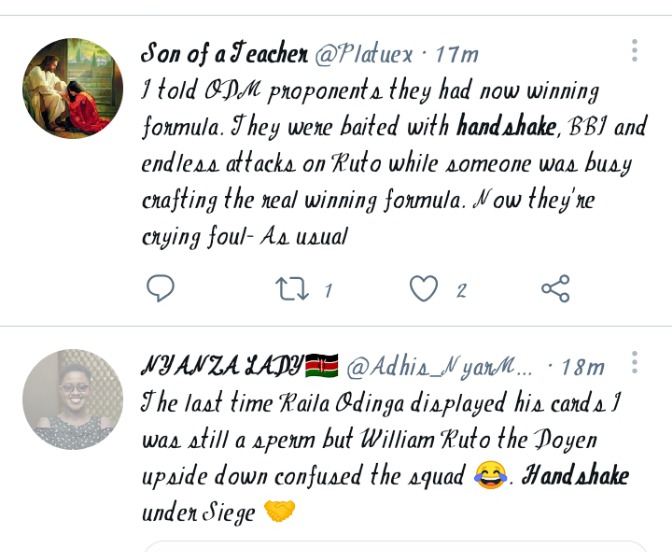 Kat:It was all annoying, but the handshake part made me angry. They told us he'd actually been let go, but it's too late. I actively won't buy from Audi Oxford again because of it. That shit sticks!
Amerix:Handshake between president Uhuru Kenyatta and Raila Odinga is to remind Kenyans and the rest instead of divorcing your wife shake her hand in public not on bed.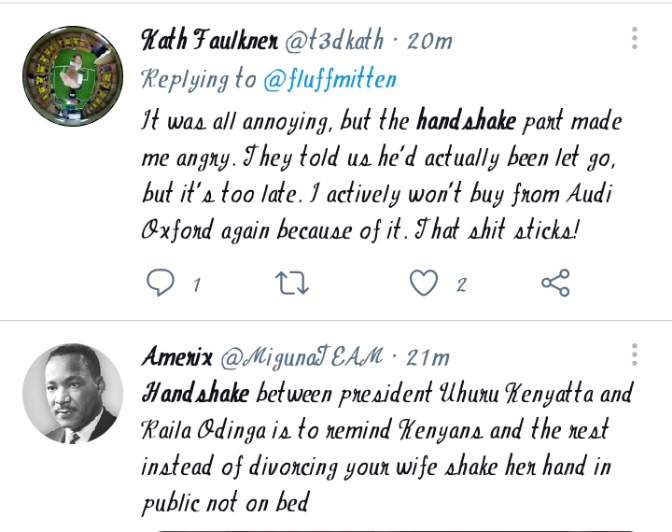 Content created and supplied by: +254HotNews (via Opera News )