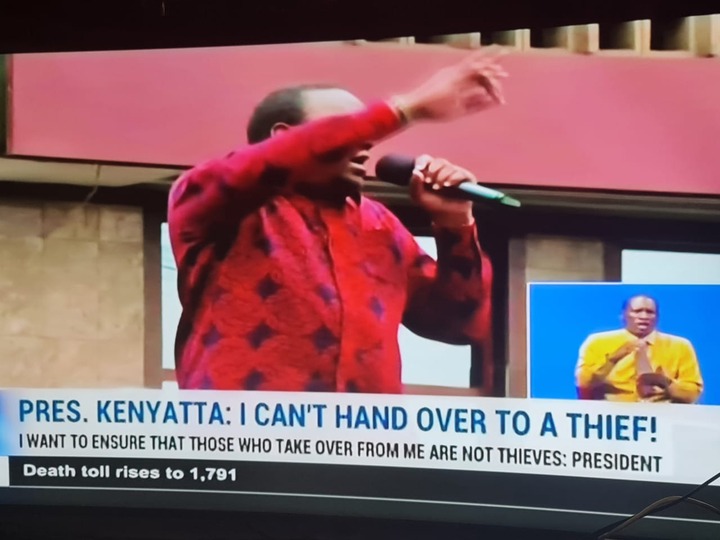 In a roadside address of Kenyans in Nairobi after conducting an inspection of the Nairobi National Cargo Deconsolidation Center (NCDC-Nairobi) yesterday on February 10th, President Uhuru Kenyatta touched on among other things succession politics.
On who will succeed him, the President didn't reveal the name of his preferred candidate in the 2022 elections but said that he'll make sure that those who succeed him are not thieves so as to protect the country's resources and unite Kenyans.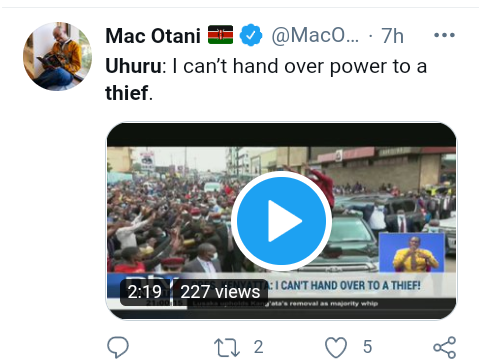 https://twitter.com/MacOtani/status/1359583671037140996?s=20
Hours after that address, the outspoken Canada based Kenyan lawyer Miguna Miguna had a thing or two to react to what the President said.
One was that President Uhuru Kenyatta will have no choice but to respect the will of the people.
Taking to Twitter where he normally pass his messages, Miguna wrote that "no, President Uhuru Kenyatta! You will and must hand over power to whoever the Great People of Kenya will choose. The Constitution of Kenya 2010 is supreme."
https://twitter.com/MigunaMiguna/status/1359661335525679106?s=20
As a word of advice to an unknown person who was probably expecting to be appreciated by the President in a special way, Miguna warned that he/she will be betrayed.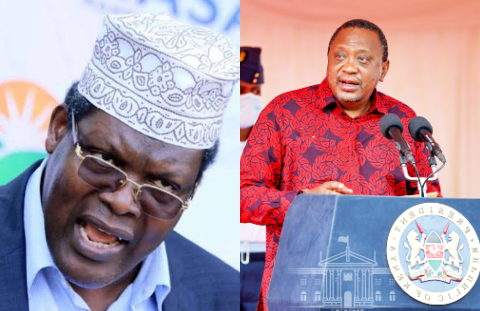 That Oginga Odinga and Tom Mboya made Jomo Kenyatta a Prime Minister in 1963 and a President in 1964 and their rewards were nothing but betrayal.
Additionally, that "Raila Odinga made Kibaki a President in 2002 and 2008 but he was betrayed. You will be betrayed!"
https://twitter.com/MigunaMiguna/status/1359660234495713284?s=20
Content created and supplied by: AustineBarasa (via Opera News )