Jitters within Raila's camp that Uhuru's troops are no longer 'singing' the BBI song as they did in the past.
Photo Ruto Uhuru source (courtesy)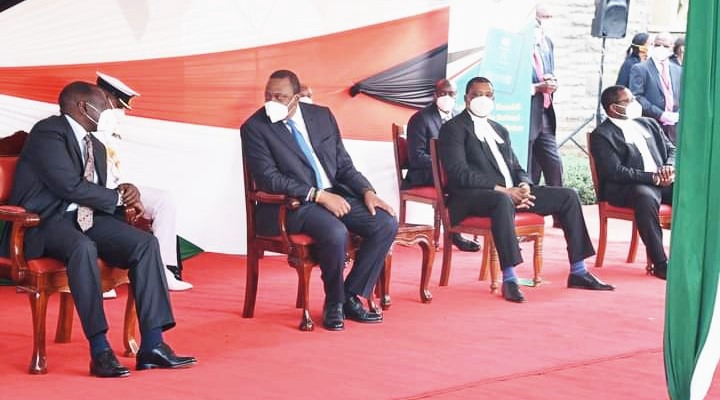 As the clock ticks towards the end of 2020, President Uhuru Kenyatta is increasingly finding himself in a catch-22, having to steady the handshake ship while keeping his deputy in check.
The Building Bridges Initiative (BBI) factions allied to President Uhuru Kenyatta and ODM leader Raila Odinga are jolted and separately waiting for instructions from the principals on the next course of action after the botched launch of the referendum Bill initially slated for last Thursday.
Soy MP Caleb Kositany, a confidante of the DP, last week said his boss is not keen on leading a 'No' camp.
Photo Raila source (courtesy)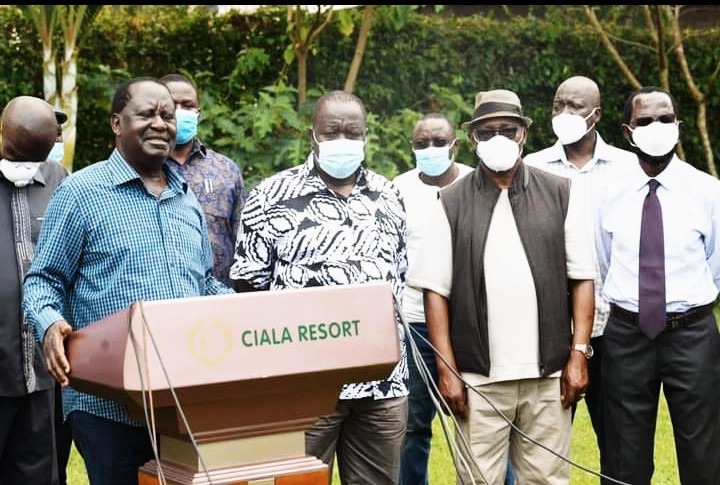 Though the DP seems to be having waiting arms in the 'No' camp, he is encumbered by the unfolding political game which may burn his fingers if he does not exercise caution.
To his handlers, by owning the 'No' camp, the DP will have an opportunity to test his campaign juggernaut he's built since 2013 when Jubilee first rode onto power. He would need that momentum to power his presidential campaigns, they say.
In the recent past, Ruto's arc had bent towards opposing the BBI, making the equation somewhat easy for the president. But his slow turn-around in the last few weeks, demanding consensus, has blurred what was previously a clear picture.
The fears from Raila's side is that if the drive is not launched in good time, the opportunity for a contest might slip away and work to the advantage of Ruto.
The DP's side on the other hand is keen to play games if it can relegate the BBI agenda and push it closer to the 2022 contest.
Photo Ruto Uhuru source (courtesy)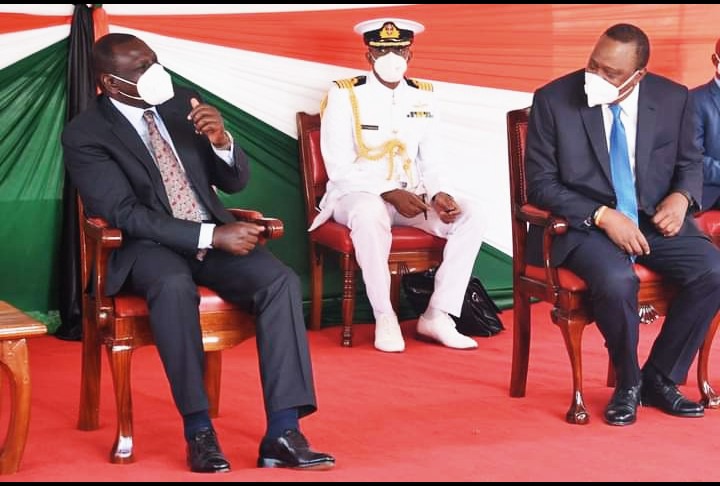 The same source indicated the President may opt to give into some of the demands of Mr Ruto and the Catholic Church in the process mellowing him.
Content created and supplied by: Rkngeno (via Opera News )