On Wednesday, February 4, the deputy president visited Kwale County where he was involved in a anumber of activities in the County. He was meant to open the Mwangulu police station and Mwereni chief's office. Currently, he is actively involved in matters of development in many parts of the country like never before. His actions have left a section of Kenyans with mixed concerns about the real intention of regular and frequent development activities carried out by the deputy president. Is it a political strategy to attract colossal support ahead of the 2022 general election? Politicians are better placed to explain this situation.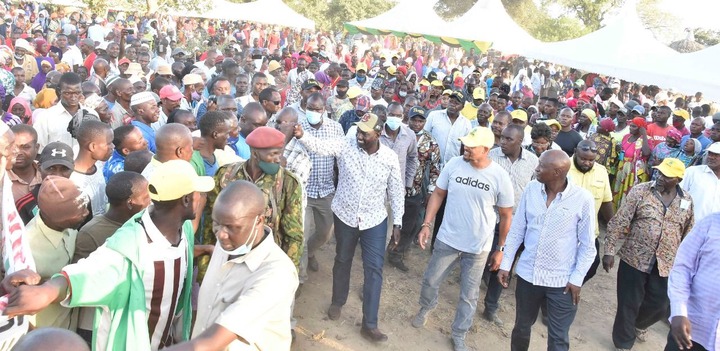 A post shared on the deputy president's Twitter has elicited mixed reactions from a substantial number of social media users who gave their opinions and concerns about the whole issue of William Ruto's frequent involvement in development matters and youth empowerment. In the tweet, the deputy president explains that he was involved in several activities during the day, which included presiding over opening of government offices in Mwangulu.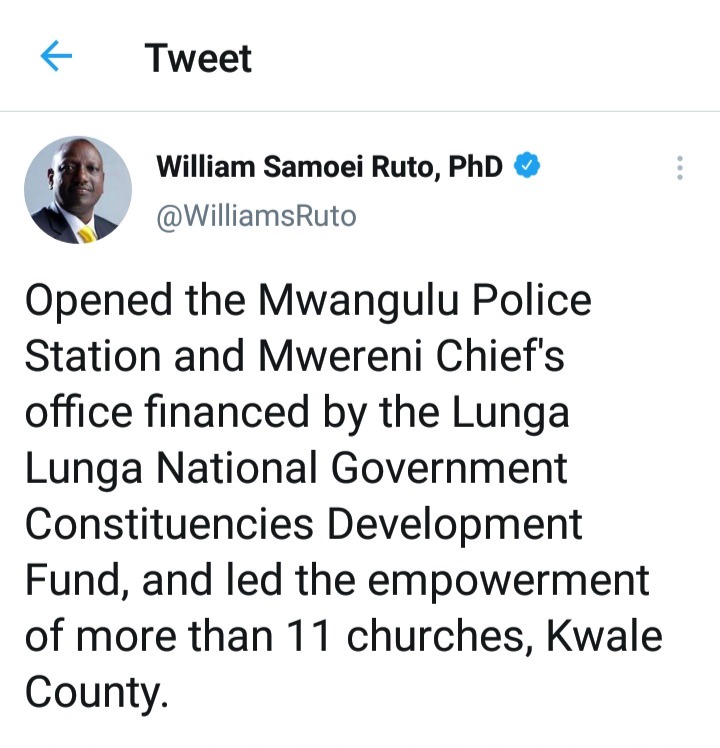 His tweet read, and I quote opened the Mwangulu Police Station and Mwereni Chief's office financed by the Lunga Lunga National Government Constituencies Development Fund, and led the empowerment of more than 11 churches, Kwale County". The message read.
This post from the deputy president has elicited mixed reactions from social fraternity members who thronged to the Twitter platform to give their views and concerns. Look at the caption below to see some of the comments.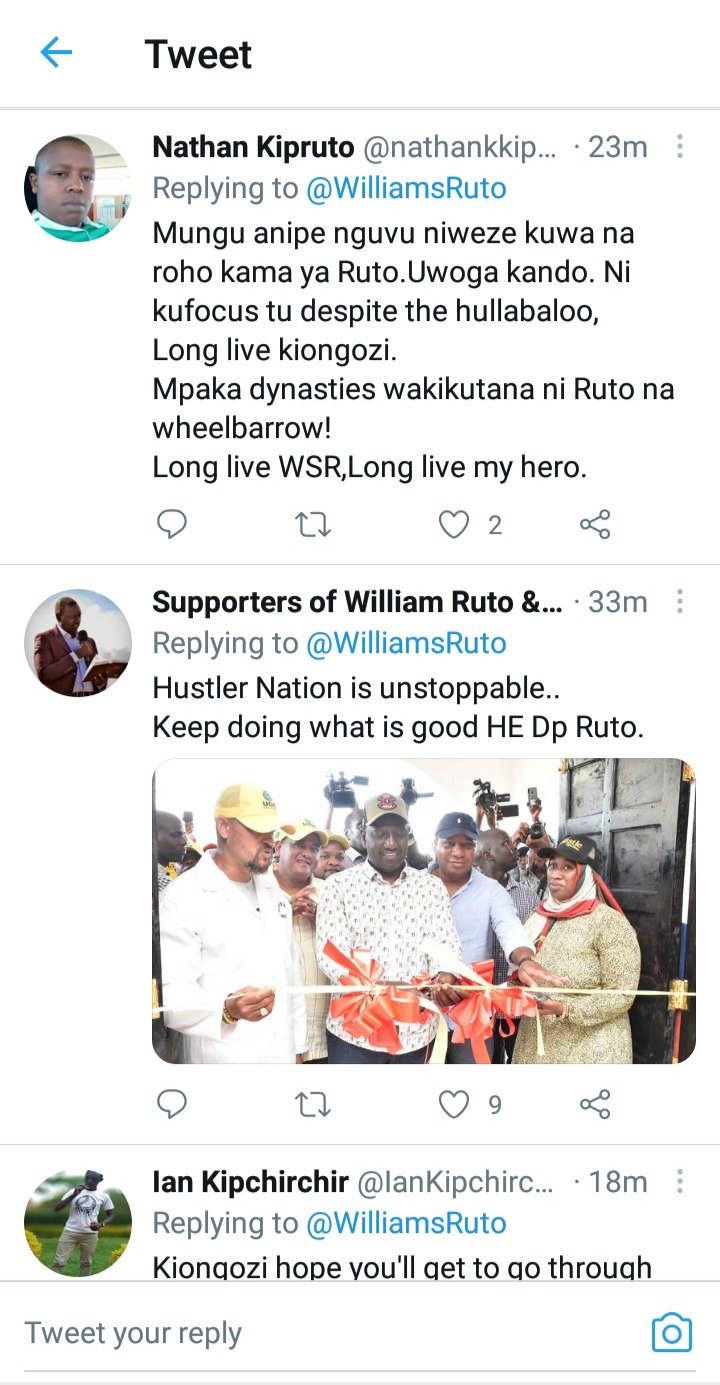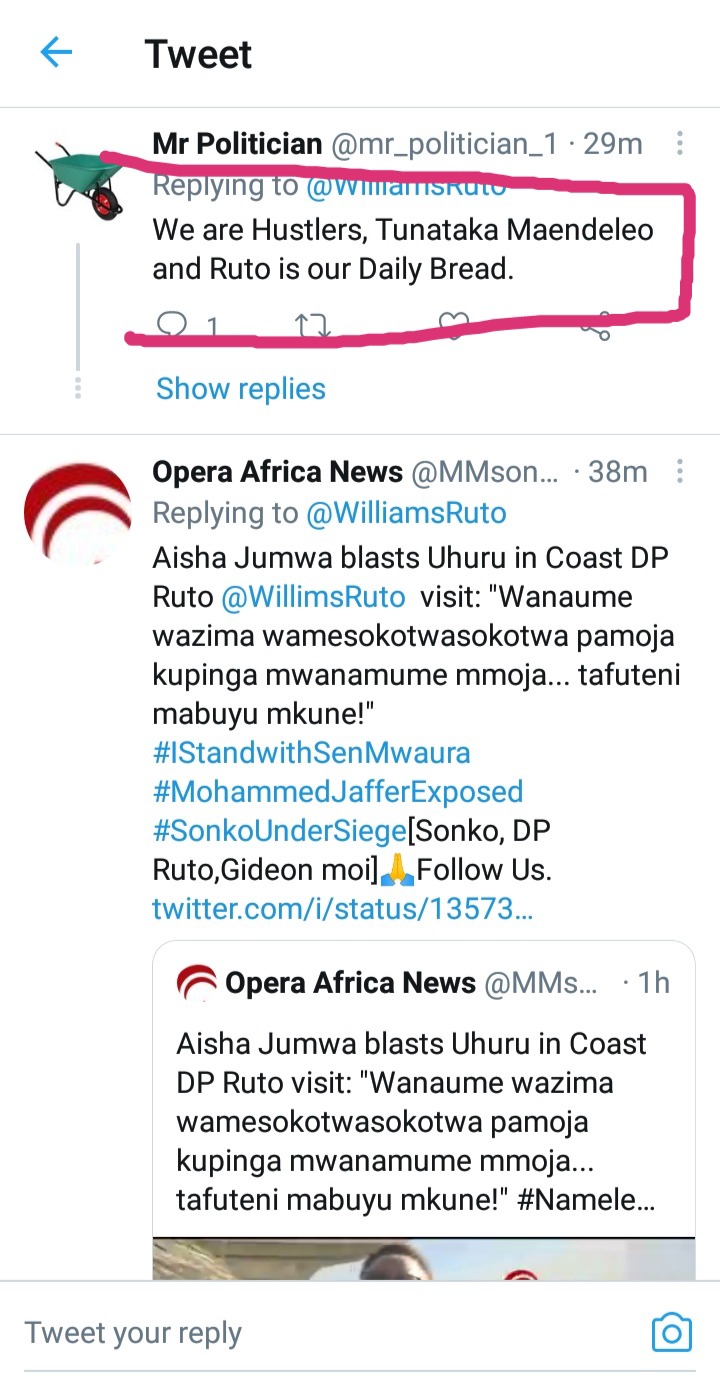 Kindly leave your comments and opinions here below.
Content created and supplied by: Jared_zinza (via Opera News )