Plans are a necessary tool in life. They make activities simpler and easy to do. In the current world, developed countries have well placed designs for their cities or towns. Recreation facilities, public transport terminuses and business centres are clearly marked and developers build as per the plans.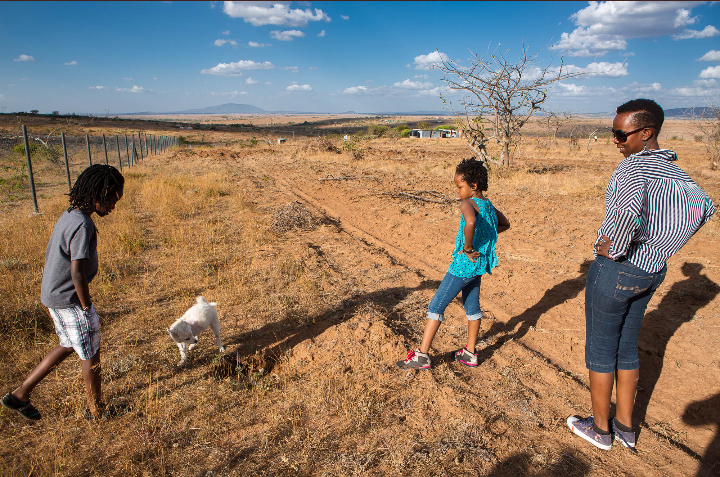 Developing countries, like Kenya however, have these plans but the implementation part is difficult. In a tweet, Boniface Mwangi revealed how Nairobi city is confused in terms of planning development.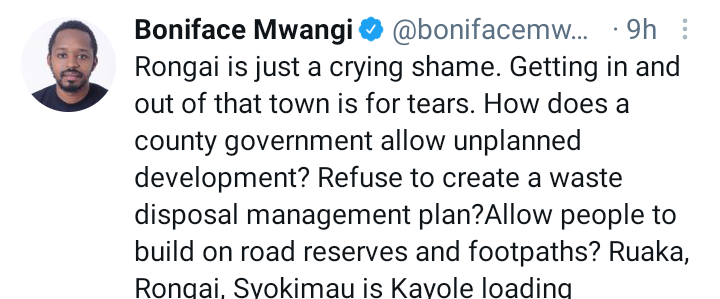 Over the weekend, the activist toured various towns which are not that far away from Nairobi. He visited friends in the so called leafy suburbs of Kitengela and Ruaka, and he was shocked. He wondered why masterplans for towns did not exist.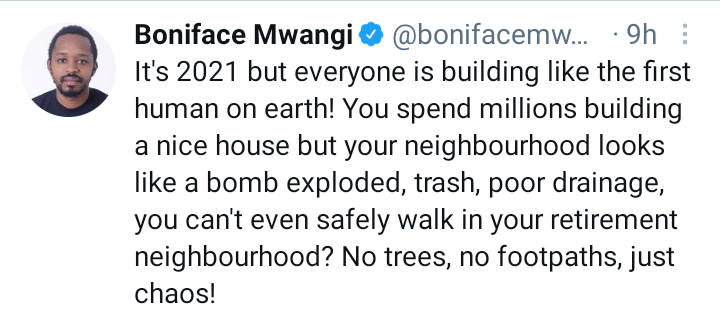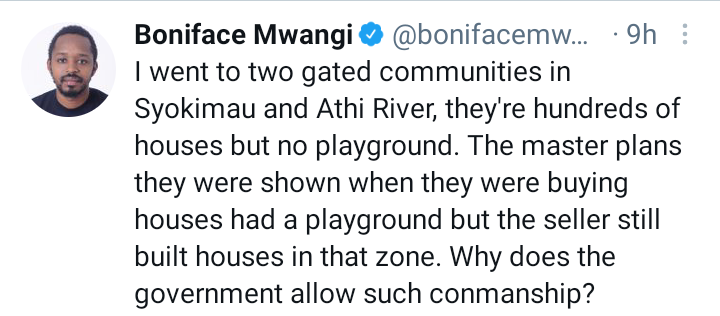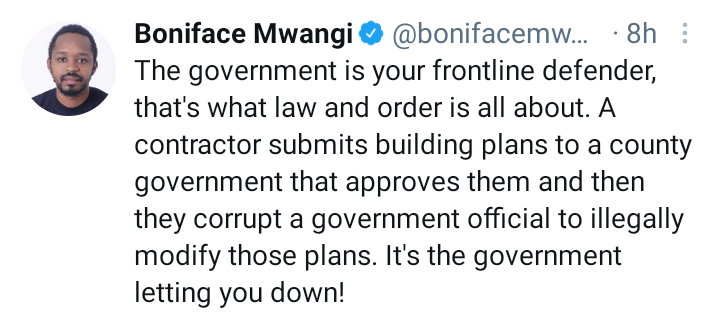 He also pointed out that he toured Syokimau and Athi River and was shocked to find that they did not have a playground while it was included in the masterplan. Boniface emphasised on the need of trees and footpaths so as to reduce on the concrete jungles. Boniface blamed the county government for poor planning and no proper allocation of sewer lines and waste disposal. Kenyans could not keep calm, here are some of there reactions.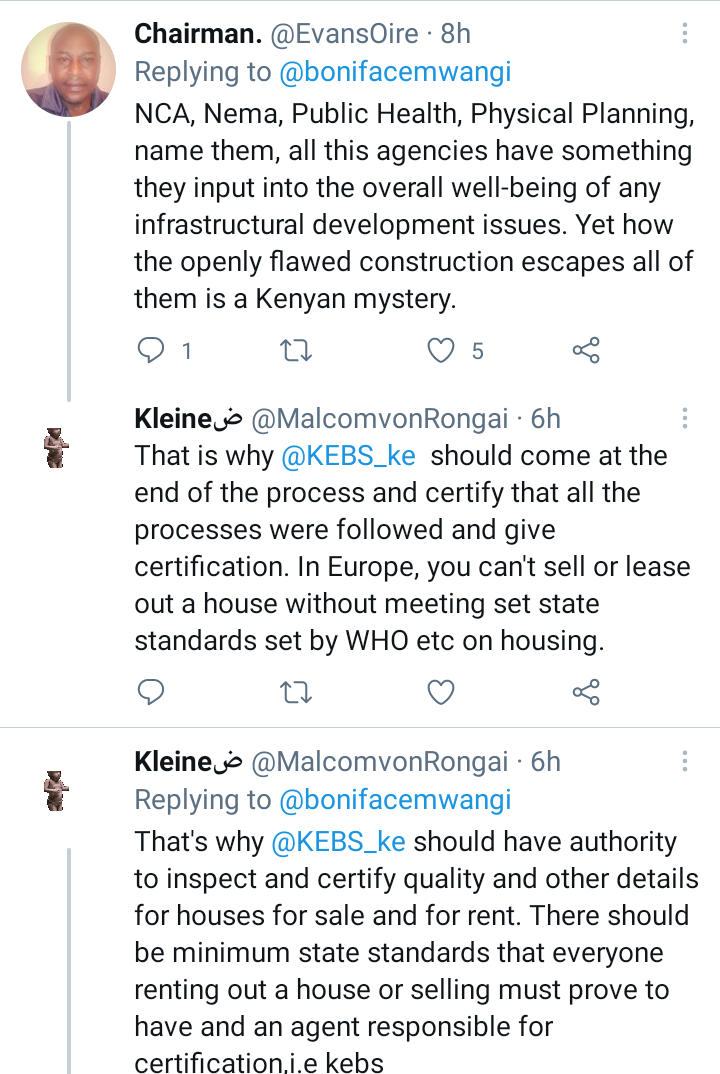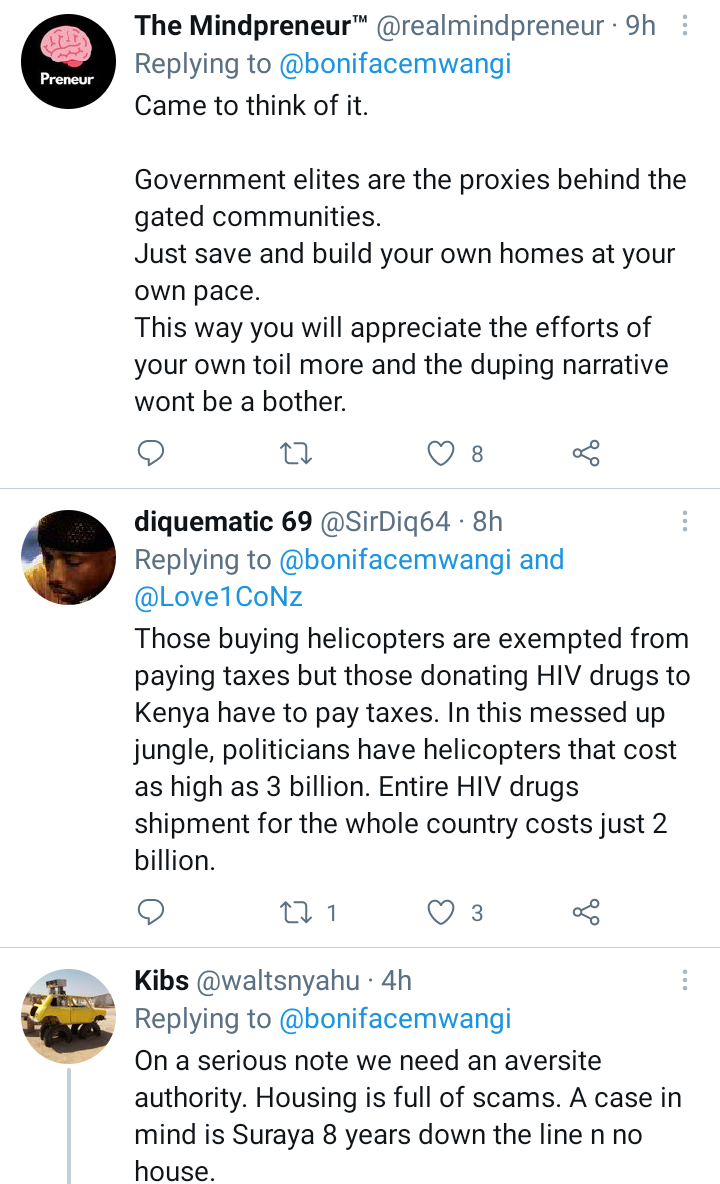 What is your take on this matter? Comment below and do not forget to subscribe to my channel.
Content created and supplied by: 3west (via Opera News )