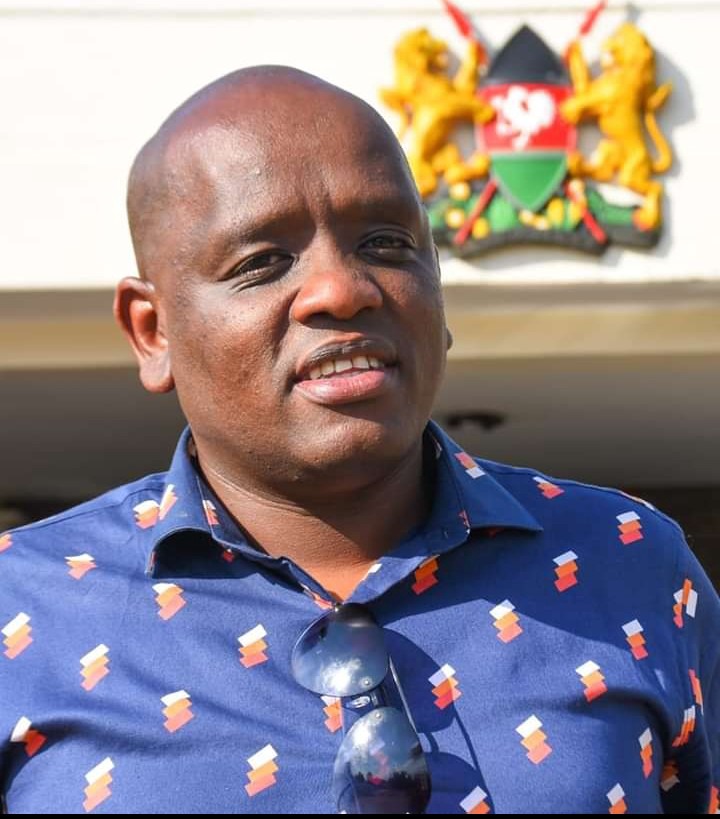 Baringo Country would have been the fourth county to approve the ongoing BBI bill or the first county to reject the bill if the voting process was not interrupted. The process which is used to pass the bill has raised concerns to many Kenyans as it seems to be highly manipulated by powerful politicians.
Blogger Dennis Itumbi has revealed how the voting process has been strategically interrupted by police officers under command "from the above." The interruption came after voting was completed where police officers fired three teargas canisters in the county assembly dispersing the members of the county assembly.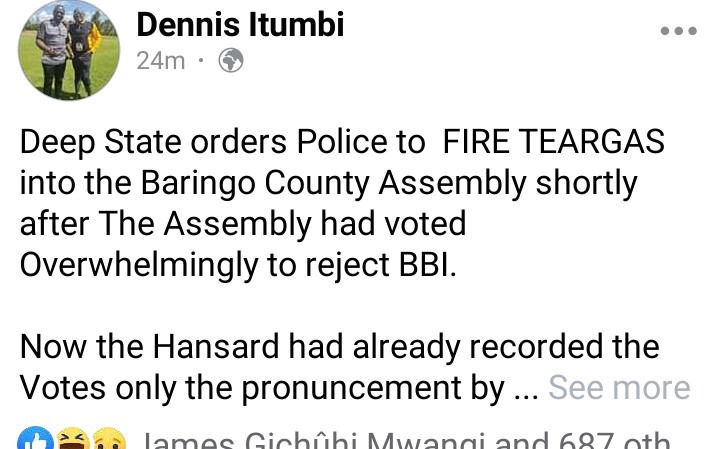 According to Itumbi, several sources indicated that the bill has been rejected by 30 members voting No and 11 members voting in favor of the motion. Further, the speaker had already recorded the results and was about to announce them before the interruption.
Hence there is more likelihood that the rejection of the bill was the main cause for the interruption considering Baringo County is perceived as a supporter of the BBI. The fate of the motion will be known officially after the assembly resumes its sitting.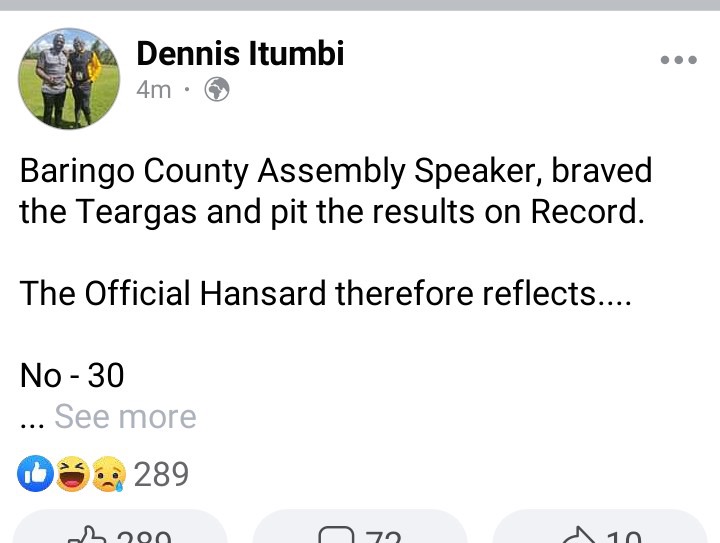 Kindly share your opinion, do you think the bill will pass or it will fail?
Content created and supplied by: Willies-the-Great (via Opera News )