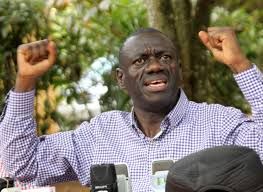 The big problem in Uganda is that many Ugandans led by the dictatorship regime of Museveni think that elections are a one day event. The challenge is that even the so called elites in the country have now decided to support Museveni who has taken the country to he like his own estate.
Today, Ugandans decided to shift their attention from Museveni and attack his NRM supporters while others attacked some of the regimes that existed in Kenya. Ugandans are now at war with the church leaders due to their support to Museveni.
Many of the elites have realized the evils being done by the regime but fear to condemn the acts. Very few who do not fear death like Kifefe Kizza Besigye and Robert Nyangilanyi have condemned Museveni's actions. But the majority like the church leaders are only interested in accumulating wealth from the regime.
This evening Kifefe kizza Besigye claimed that he hopes that he hopes that what was said by the men of God referring to the church leaders does not come from them.
His remarks came after the pastors in the country congratulated Museveni for his victory in the recent concluded polls. It is said that the church leaders said that the elections in Uganda were conducted peacefully. They have rejoiced after Museveni won the elections.
This was contrary to what was observed by the independent observers who said that the this year's elections were the most violent in Uganda.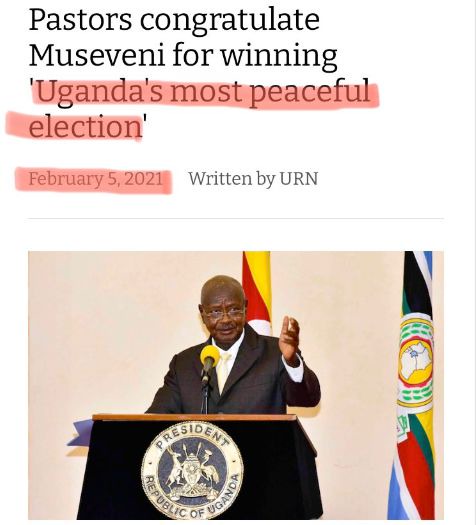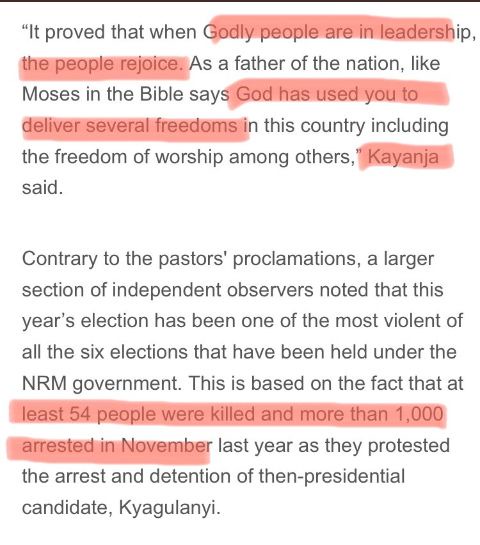 Some shifted attention to Kenya to speak of some of the regimes that were in Kenya. They said that Bishop Muge and Reverend Njoya were at the forefront of fighting for freedom of Kenya when Moi unleashed terror on Kenyans.
They added that these were the real men of God, not these false prophets racketeers cabbet baggers and profiteers who exist in Uganda like Kayanja is never bothered about the cry of the citizens in Uganda. Others have said that pastor Mondo is already on the run after fleecing the flock of billions of shillings and he is already enjoying his loot in foreign countries.
The idea that Uganda had peaceful elections is just a lie as many innocent people died trying to remove the dictator. Museveni did not win the elections but he rigged.
Museveni's government has failed to create employment to the youth and the sick in the country can't even access medication abroad. The churches now compliment the government in public exploitations.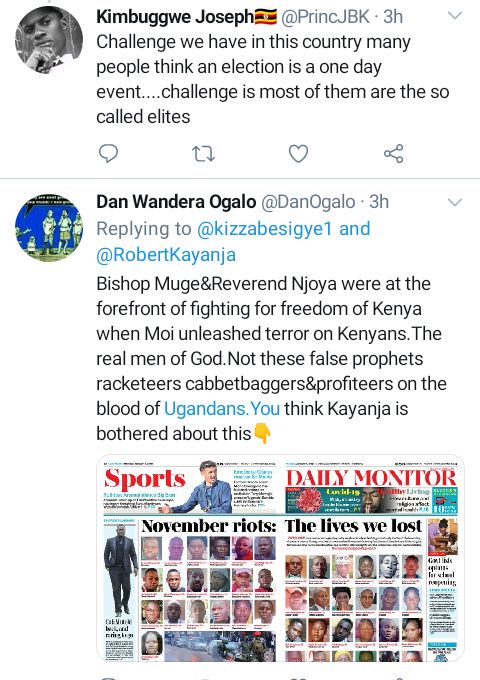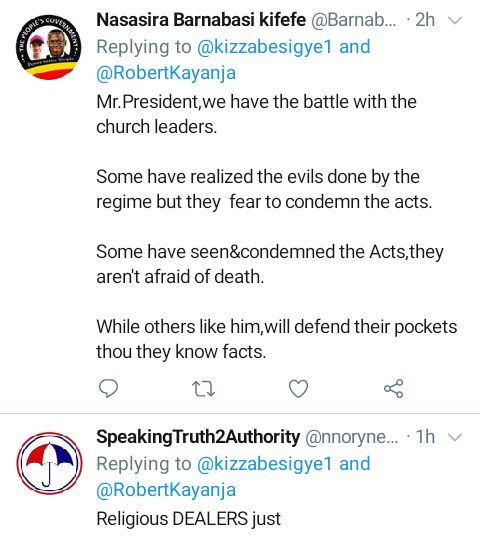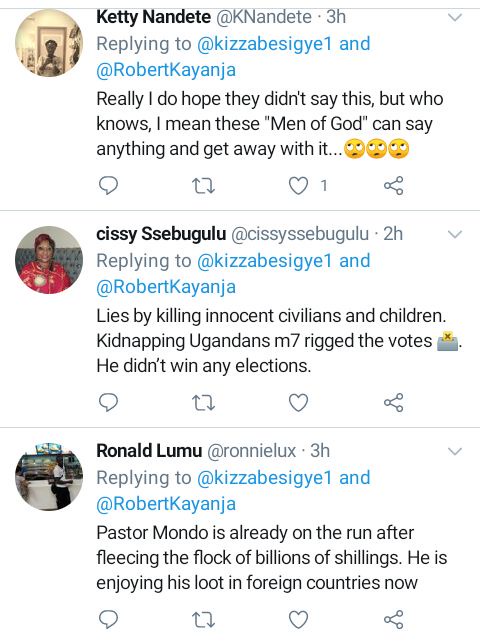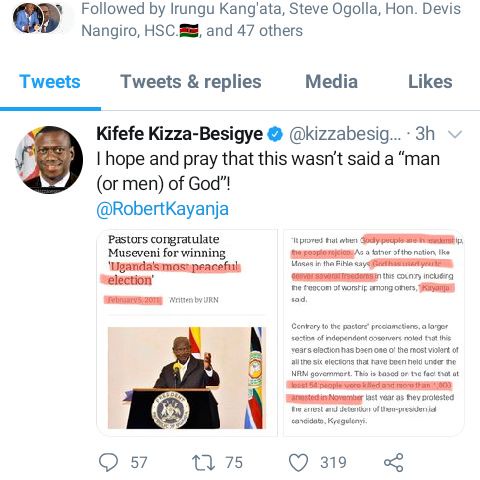 Content created and supplied by: Samatar123 (via Opera News )