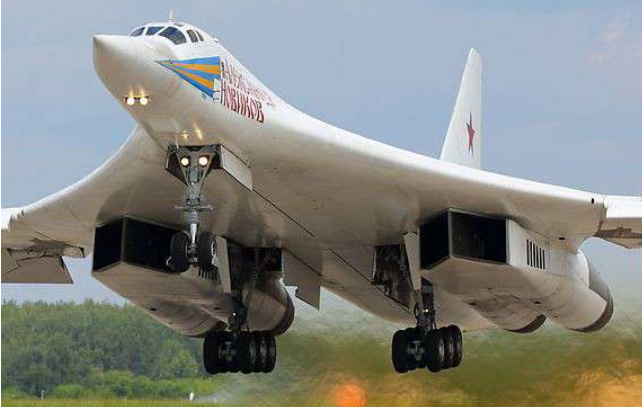 Strategic Bombers owe their invention during the second world War. They were used to nuke enemy territories in order to gain an upper hand during the war. Since then, the aircrafts have since evolved technologically to become one of the most powerful Assets under the Military air force. A handful powerful and rich countries have the technology of making bombers. They include the US, Russian Federation and now People' s Republic of China. Most of the Russian and US bombers were build in the cold War to counter each other. Below are 7 most advanced and powerful strategic bombers in the world. .
Xian H- 6- K, China.
The Russian Tupolev technology was used to build these aircrafts. Their payload capacity can be up to 9 tonnes of weapons and they are nuclear capable. The Bomber has a range of about 6000km and its maximum speed can slightly exceed 790km/hr.
Tupolev TU- 22M, Russia
NATO call it the Blinder. It is a supersonic and long- range strategic Bomber aircraft that was designed during the cold War with the US. It' s range is about 2200km and can reach maximum speeds of up to 2000km/hr. It' s nuclear capable and can also carry various Bombs and cruise missiles. It' s payload capability is 24 tonnes.
Tupolev TU- 95, Russia
It' s the loudest aircraft in the sky since its the only turboprop Bomber aircraft. NATO call it the Bear. It' s a nuclear platform which was made to carry heavy payloads to American soil. Its range is 15000km and maximum speeds of about 830 km/hr. It' s payload capacity is 15 Tonnes.
Boeing B- 52 Stratofortres, USA
This American made nuclear capable heavy and long range strategic Bomber can carry about 32 Tonnes of payload. It' s maximum range 18500km and top speeds of 1000km/hr. More than 700 of them were build.
Rockwell B- 1B Lancer, USA
The long long- range nuclear and supersonic Bomber is no longer used for nuclear missiles delivery but for conventional wars only. It' s so expensive plane to manufacture that only 70 were built. It has a payload capacity of 34 Tonnes and speeds of up to 1200km/hr.
Tupolev TU- 160, Russia.
NATO calls it blackjack. Its main purpose was to attack high value American targets. It' s the heaviest and biggest aircraft ever made. It can carry up to 40 Tonnes of payload and it has 2 weapon pays. It' s maximum speed can exceed 2300km/hr and its range of 14500km.
B- 2 Spirit, USA
It' s the most expensive and most stealth Bomber. It' s main purpose is to only attack highest profile targets. The aircraft has a Iong range and is nuclear capable with 18 Tonnes of payload to carry and top speed of 1000km/hr. The plane is mostly highly classified to safeguard its technology.
For more info, comment below.
Content created and supplied by: JipangeNews (via Opera News )