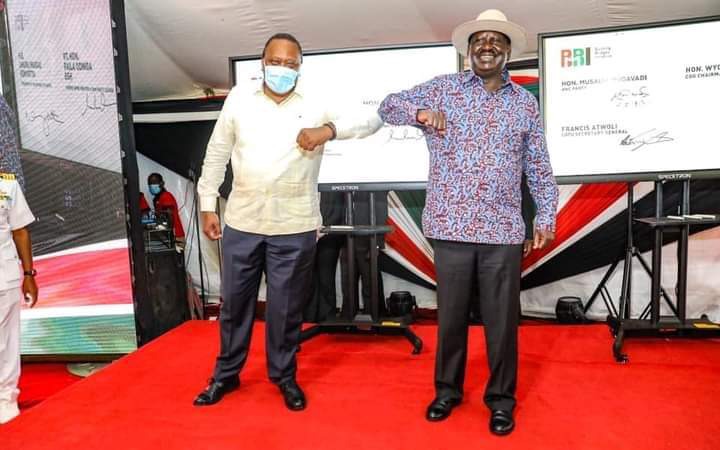 The Orange Democratic Movement party leader, honorable Raila Odinga made a prophecy about the Building Bridges Initiative. He said with a lot of confidence that BBI was going to get the required number of counties by Tuesday. This came to pass after more counties passed the Bill and they even passed the magic number which is 24 counties. He went on his social media page and talked about the whole process on Tuesday in the evening.
He said that the County Assemblies pushed back the long campaigns, which were marred by all kinds of lies against the BBI and misinformation. He even thanked the Members of the various county Assemblies for passing the Bill. He also extended his gratitude to the Governors too who made sure that the Bill was passed.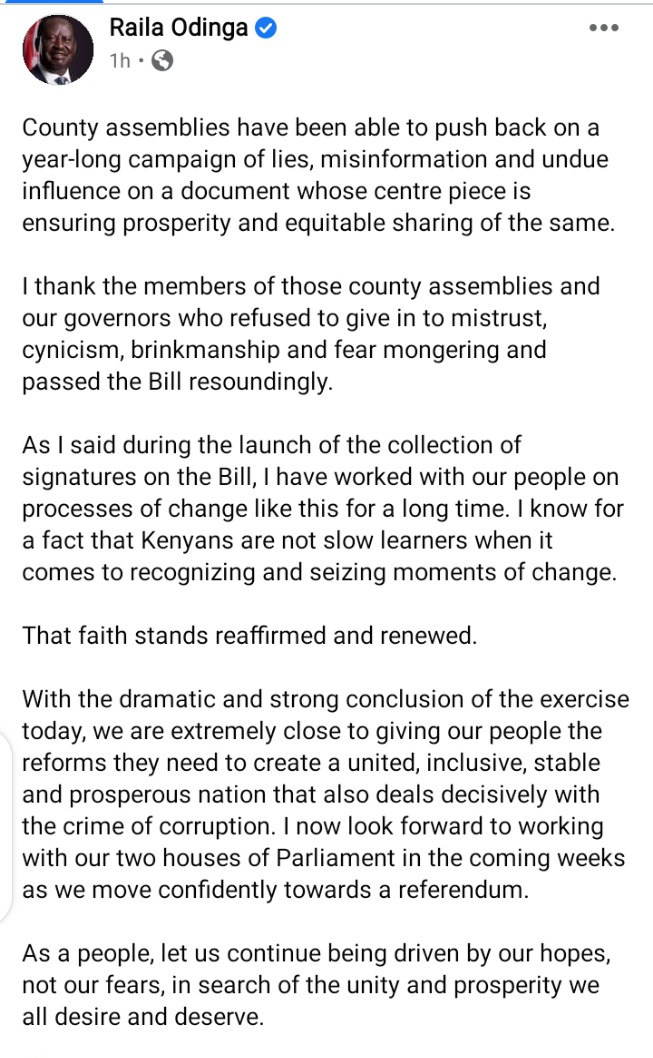 Honorable Raila Odinga also said that the BBI now has a new energy after it was passed. He said that they are now ready to give Kenyans the reforms that they truly need. He added that the changes will make Kenya a new country which is united and stable. He also added that he is now looking closely on how he will work with the two major legislative houses that is the National Senate and the National Assembly.
The ball has now been passed to the two upper houses. They will also debate about it and give their votes. They can either pass it or reject it. There is a high possibility that it will pass because there are several leaders from different political parties who are supporting the Bill.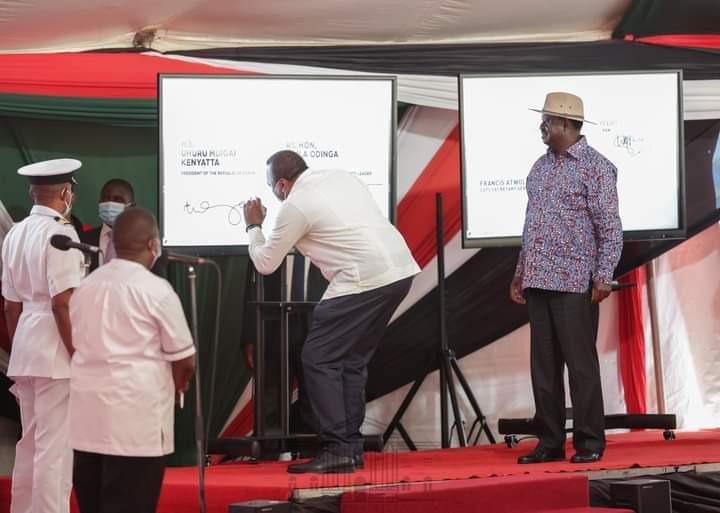 Content created and supplied by: NewsBriefs (via Opera News )