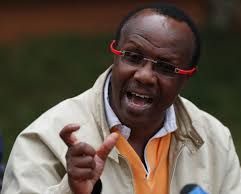 The heated political temperatures in the country are causing tension among the public. Many Kenyans feel that Uhuru's administration has abandoned them. They are suffering as they they battle with the high cost of living.
All attention has been diverted to popularizing the BBI document that is believed to be a pet project for Raila. Crisis looms in the nation from all corners. The high rates of Covid-19 infections in the country has claimed the lives of innocent Kenyans. Crisis looms in the country as vaccines lie idle. The performance of Uhuru's administration has been criticised by many political analysts, politicians and even experts of economy.
Today, David Ndii claimed the Kenyans don't seem to appreciate the damage Uhuru Kenyatta's personalisation and centralisation of power has done to state capacity and performance. The national government is now totally dysfunctional, degraded to Uhuru's level of incompetence. Uhuru Kenyatta just finish and go, he added.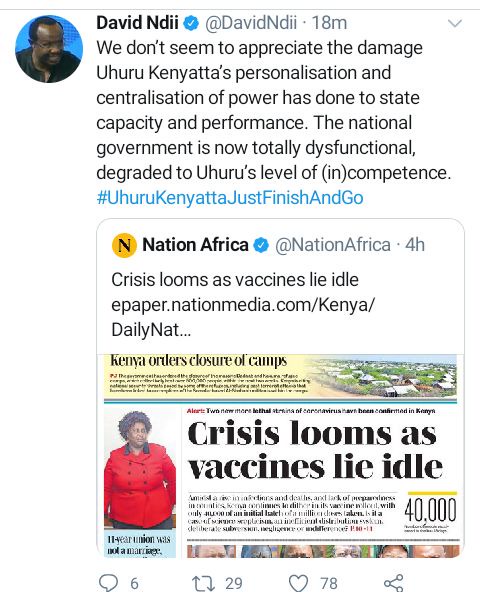 Content created and supplied by: Samatar123 (via Opera News )