Matsanga David is a Ugandan born Lawyer, investigative journalist and conflict resolution expert. He is an Anti-ICC who has challenged the Hague Court for falsely accusing Kenyan President Uhuru Kenyatta and his deputy William Ruto.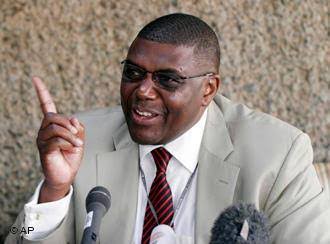 Picture for illustrative purpose.
He never shies from speaking out his mind as well as advicing politicians of all class. Matsanga David has always defended the legacy that is associated with President Uhuru Kenyatta. And thats how and why he came up with the legacy trend as his personal blog.
He at times challenge political camps, and this evening he has penned down bold remarks reminding and guiding them about timing in politics as a great asset. Through his facebook page, he has boldly and eloquently talked about healing process for our Nation as well as unity amongst ourselves.
Attached please find his facebook post as I captured it from his facebook timeline for your review. "TIMING IS AN ASSET IN POLITICS. For healing in Kenya there must be remorse, For unity in Kenya there must be sacrifice and reconciliation." reads part of his facebook post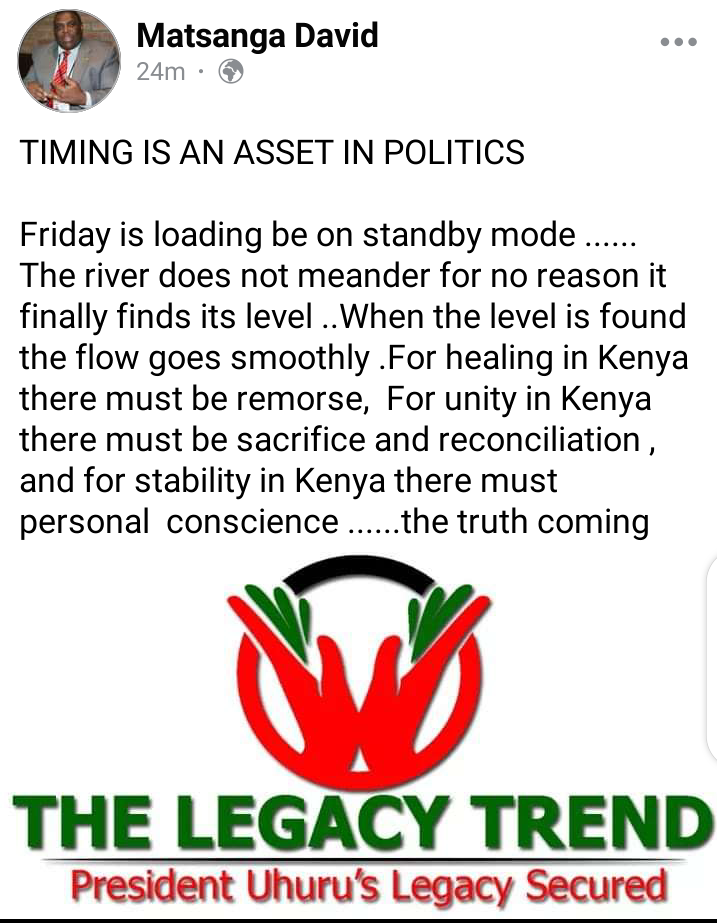 Picture for illustrative purpose.
Content created and supplied by: EdKam.News (via Opera News )