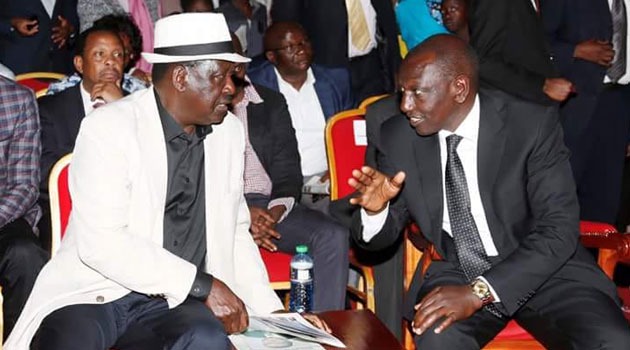 (P.M. and D.P. in past event. Picture used for illustration purposes)
In recent days there have been indication of cease fire between the members of odm allied to former prime minister and those allied to the deputy president. This clearly shows that they are both warming up to each other with a bid to clear their political differences for a better working relationship if all things go well.
The former prime minister have been on record condemning some members of parliament for trying to criminalize the hustler slogan, this is contrary to what we are used to hear from him concerning the hustlers.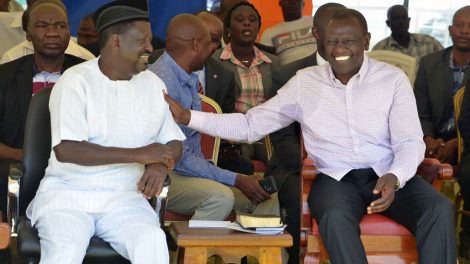 This decision by the former prime minister to soften when it comes to criticizing the dp, shows a lot, moreso when it comes to 2022.
In an event that the former prime minister and the deputy president will come together before 2022, then their opponents should prepare for an uphill task since, it will be impossible to beat the duo in the ballot.
This is because the deputy president have managed to get a very huge following due to him traversing the country, and the former prime minister also have a huge following who have supported him all these years. Let's wait and see if the coalition will materialize.
Content created and supplied by: Janewsupdate (via Opera News )