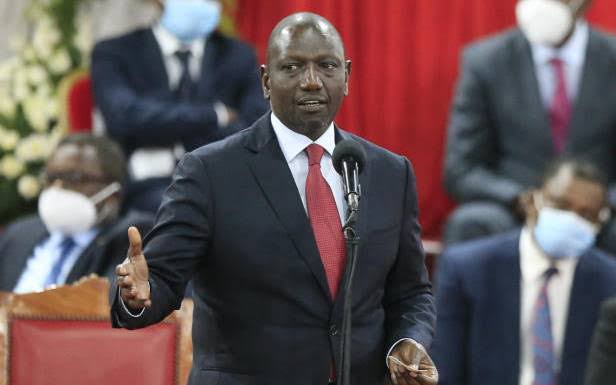 The deputy president Dr William Ruto gestures while making a speech at a past event. [Source Courtesy]
The Suba South member of parliament Millie Odhiambo has recounted her days at the University of Nairobi with William Ruto. Speaking on Thursday on the Crossfire program aired on the Standard Media Group-owned Kenya Television Network, the outspoken Orange Democratic Movement party legislator claimed that William Ruto lived large as a student, rubbishing the claim that he struggled as a student. She claimed that Ruto would come to the university in big cars.
"William Ruto is one year younger than me. We were at the University of Nairobi and we were members of the Christian Union. I used to walk to class and buy roasted maize worth ten shillings and Ruto would pass past us in vehicles written Youth For KANU. He was not a hustler, " the Suba South member of parliament said on Thursday in a panel interview on the Kenya Television Network.
The deputy president has been pushing the hustler narrative that has divided the country. He claims that he struggled his way to the top and started as a chicken seller. Critics have accused him of scheming to plunge the country into a class war pitting the rich against the poor. He has denied the claims, saying that the narrative is aimed at bringing the plight of the common Kenyan to the centre of national discourse.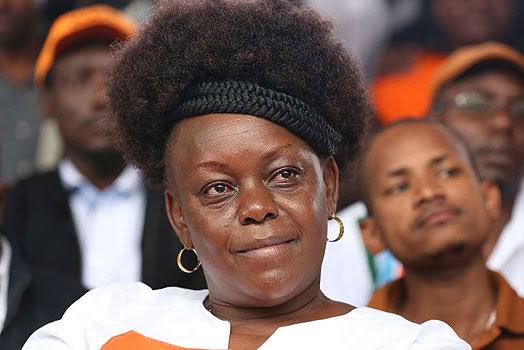 The Suba South member of parliament Millie Odhiambo looks on at a past event. [Source Courtesy]
Millie Odhiambo held the view that the narrative was just an attempt to capture the levers of government and not an honest expression of concern for the struggling Kenyans. The Kenyan head of state President Uhuru Kenyatta also railed against the hustler narrative. He said that what the people of Kenyans want are opportunities and not wheelbarrows being given to them by his deputy. He warned Kenyans against falling for the hustler narrative.
Ruto has told off his critics, saying that nothing will stop him from pushing the hustler narrative. The narrative has gained massive following, a development that has made those against the prospect of his presidency anxious. In a bid to bolster his presidential ambitions, he has been meeting youths and women groups in various parts of the country.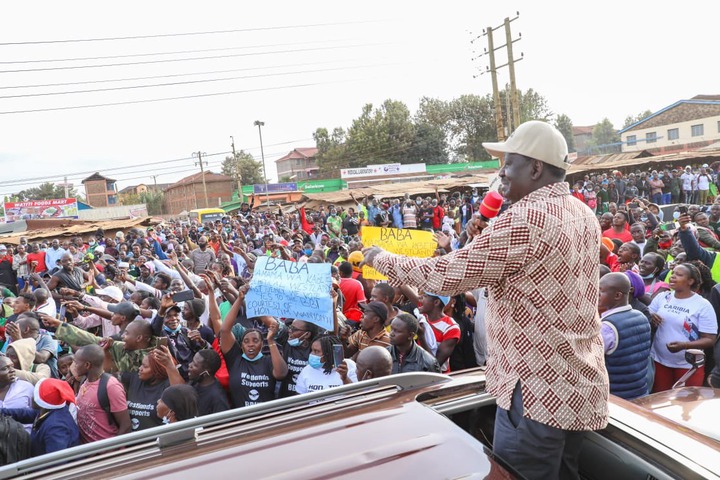 The Orange Democratic Movement party leader Raila Odinga addressing a group of his supporters at a past rally. [Source Courtesy]
Content created and supplied by: ShemBevertonMukalo (via Opera News )