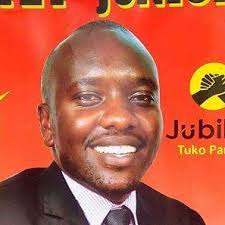 Member of Parliament for Sotik Constituency Hon Dominic Koskei has taken so social media to deliver political message in reaction to competitor's post.
In his message, the legislator slammed his political competitor John Sigilai Tonui in reaction to the latter's earlier post.
MP Koskei responded to the post saying that there is only one Member of Parliament serving the Constituency at a time.
The lawmaker's reaction came after Mr. Sigilai delivered his message of Easter holiday to the people of Sotik Constituency.
Sigilai had posted in his message to convey his heartfelt gratitude and honour to the people of Sotik as they celebrate the Easter Holiday.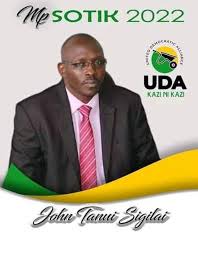 Mr. John Sigilai Tonui has since declared his bid to contest for Sotik Constituency Member of Parliament seat ahead of the 2022 general elections/ Courtesy Photo
However, Hon Koskei might have taken the message to a different direction to safeguard his political journey ahead of the 2022 general elections.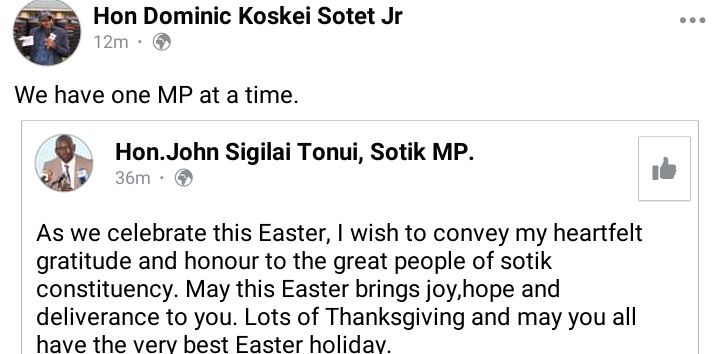 The reactions by Hon Koskei can easily tell that Sotik Constituency seat is highly contested and that Mr. Sigilai's message might have sent jitters ahead of the 2022 general elections.
Content created and supplied by: Star1TV (via Opera News )