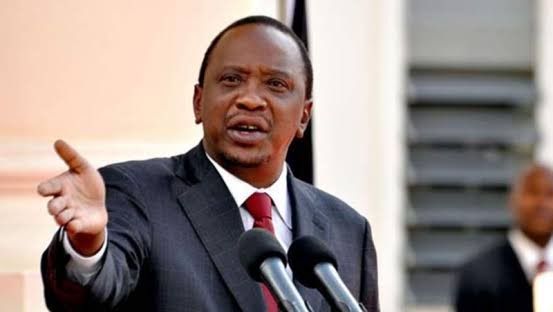 President Uhuru Kenyatta. [Source/State House Kenya]
A popular Catholic Church priest has reacted to President Uhuru Kenyatta's statement that he won't hand over power to a thief when his term ends next year.
Speaking to a roadside gathering at the Wakulima Market in Nairobi on Wednesday, Uhuru said he was intending to leave power to a clean person who is not known for embezzling public funds.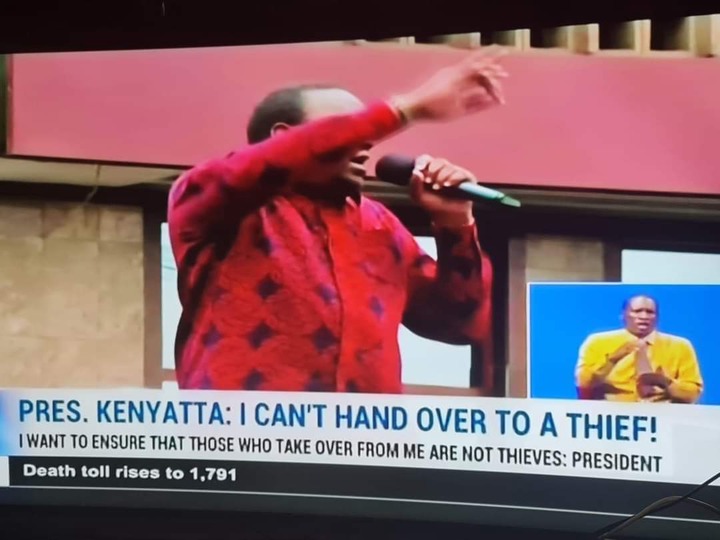 The President rubbished allegations he was planning to cling to power, saying he will retire in August 2022, but insisted his successor must be a peacemaker and not corrupt.
"They have been telling you that I want to hold on but I know I am going home next year…I do not have a problem with that. I intend to ensure that those who will take over power will not exploit and steal from Kenyans," he said.
"I want the next government to foster unity among our people not divide them," Uhuru said amid cheers from the crowd.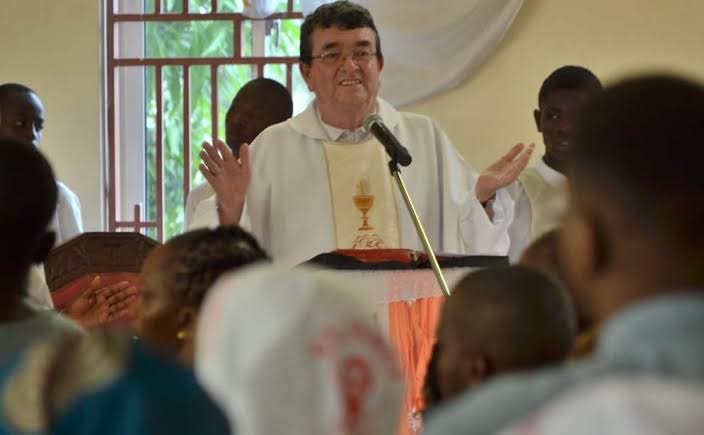 Father Gabriel Dolan. [Source/Nation]
Reacting to the remarks, Father Gabriel Dolan warned that Uhuru's remarks could mean he would extend his regime since there could be no clean politician he would find suitable to hand over to. 
The veteran writer and human rights activist, however, said the next head of state will be the person who will emerge the winner of 2022 general election, but on condition the poll is not manipulated as it has allegedly happened in the past.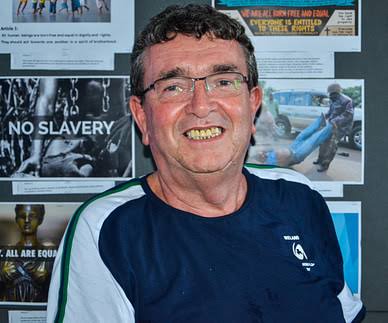 Father Gabriel Dolan. [Source/Tuko News]
"When UK says he can't hand over to a thief that rules out 99% of the political class. He may also be suggesting he won't handover at all as he can't see an honest person nearby! But ultimately it's the voters who will determine, not the elites, providing ballot not stolen," Dolan tweeted on Thursday.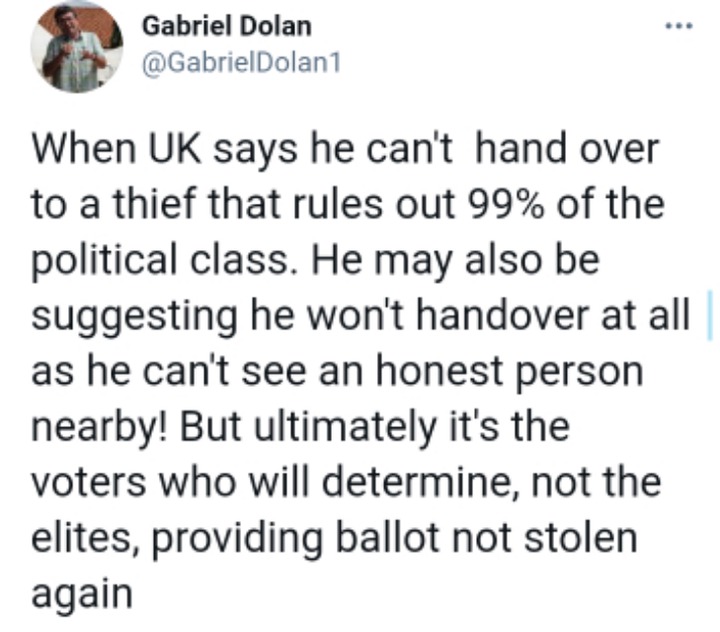 The Catholic priest, who is an Irish citizen, came to Kenya as a missionary about 38 years ago, and has been an active human rights defender as well as columnist in country's leading dialies.
Uhuru did not reveal the 'thief' he talked about but allies of Deputy President William Ruto have vehemently protested his sentiments raising questions.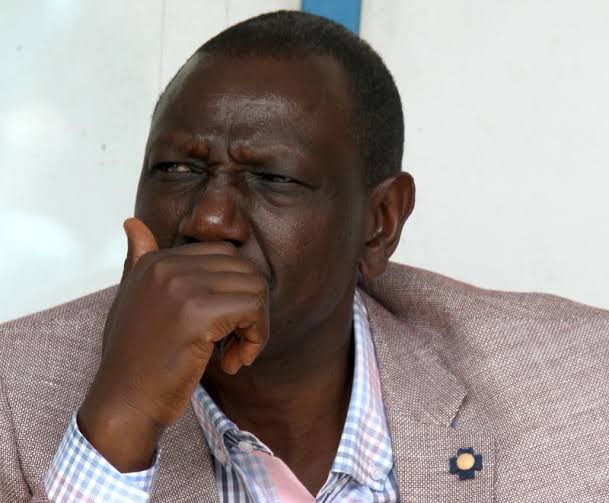 DP William Ruto. [Source/The Standard]
Content created and supplied by: MartinMurigi (via Opera News )