I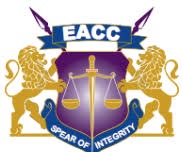 Ethics and Anti Corruption Commission (EACC) logo.
EACC is a Kenyan body mandated to investigate corruption and anti ethics practices. It is an independent state body.
Of late we have seen it being used to threaten and intimidated those who don't support the 'system' which is believed to compromise of people who support the handshake between Rt. Hon. Raila Odinga and President Uhuru Kenyatta. This fight is mainly directed to Mt. Kenya leaders who support the Deputy President.
It started with Mathira M.P Rigathi Gachagua whose accounts were frozen due to corruption allegations. The recent one is the Murang'a senator Irungu Kang'ata whose law firm is under investigation. This comes few weeks after his letter to The President on the BBI situation in Mt. Kenya region. This has been perceived as changing his stand on supporting the handshake. If there are corruption dealings in his law firm, did this happen after his change of stand? Why was he not investigated when he was supporting the handshake?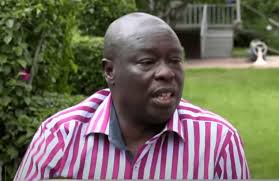 Mathira M.P Rigathi Gachagua.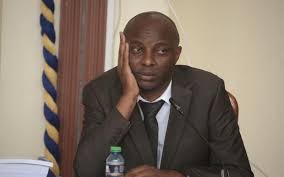 Murang'a Senator Irungu Kang'ata.
Former Nairobi governor Mike Sonko was a clean man when he was supporting the handshake. When he changed the tune, his impeachment was hurriedly effected. At the centre of this impeachment were the people who also had corruption dealings. Former Kiambu governor faced the same. We have seen others being protected just because they are for the other divide. No wonder the kettle calls the pot black.
Does this mean that someone becomes corrupt when he or she is not supporting the so called system? Let's be realistic, corruption is common in government and private sector. Let EACC fight corruption overboard. Let us see people being punished for corruption dealings no matter what political divide they support.
I don't support any corrupt dealings and I condemn with the strongest words possible any form of corruption. What I am saying is that let the law apply equally to everyone. If this continues the war against corruption will be lost. This is because people will be stealing from the public coffers, then sing the song of the 'deep state' so that they can be protected.
Share this to help heal our country from corruption. Your views and opinion is welcome.
Content created and supplied by: Realtimes (via Opera News )