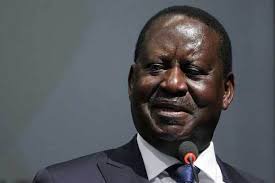 The former prime minister Raila Odinga today took a tour of Nairobi city together with his Handshake partner president Uhuru kenyatta while inspecting various develoment projects.
This was the second time Raila has been seen in Public since he was taken ill of COVID-19 and got admitted.
The first time was yesterday when he met top ODM operatives and gave them a number of directives regarding the BBI bill that is before parliament.
Breaking his silence on how he managed to overcome the dangerous zoonotic virus that has claimed over 2000 kenyans, Raila revealed how he was at one point on oxygen.
A part from the normal convetional medicine, the ODM Leader also disclosed that he used herbal medicine as well which helped him in his fight for survival.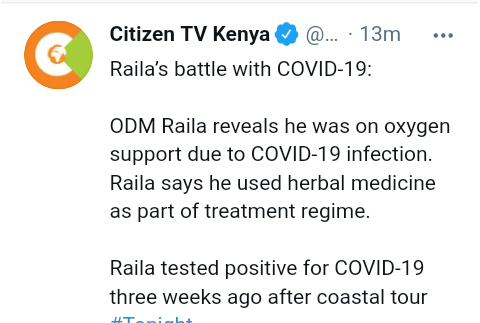 The president looked happy to have Raila back. While addressing the media, he said that Raila is now energetic and will continue working with him in uniting the country.
The use of herbal medicine to treat various diseases is normally frowened at given that a majority of the drugs aren't normally acquired and approved by pharmacy and poisons Board.
However, the use of the drugs has become an alternative where modern and conventional drugs have failed.
Raila should have however disclosed the name of the Herbal medicine that he used and where it can be obtained. What are your views on this? Feel free to share your thoughts and comments on this on our comments platform.
Content created and supplied by: @yokeabu (via Opera News )