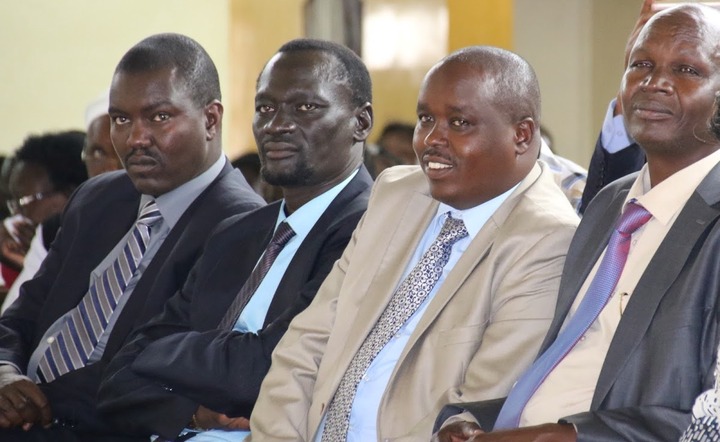 With less than two years remaining before the next general elections, a governor from the North Rift region is walking on a tight robe after a section of Jubilee party MCAs threatened to impeach him over stalled projects in the county.
Led by Tenges MCA Silas Tochim, Baringo county MCAs allied to Deputy President William Ruto have threatened to impeach Governor Sternly Kiptis over what they termed as stalled and delayed projects in Baringo county.
A concerned Tochim said two months are now remaining before the financial year comes to an end and funds which had already been allocated to various development projects gets a roll over.
"I am warning our governor Kiptis that things are not good in Baringo. We have not seen any developments despite huge allocations of money. What will you tell Baringo residents if the funds set aside rolls over and taken back to the national government?" posed Tochim.
The tough talking MCA said Governor Kiptis had colluded with county CECs and directors to deliberately stall projects, warning that he, together with others are ready to avail their signatures to send the county chief home.
"I am ready to join the bandwagon that will append their signatures to send you home...We cannot allow projects to go to a roll over when there were enough money for developments. The county CEO's and CECs are blaming you for not releasing funds for projects...and if you cannot whip them properly, they will cost you your seat," warned Tochim.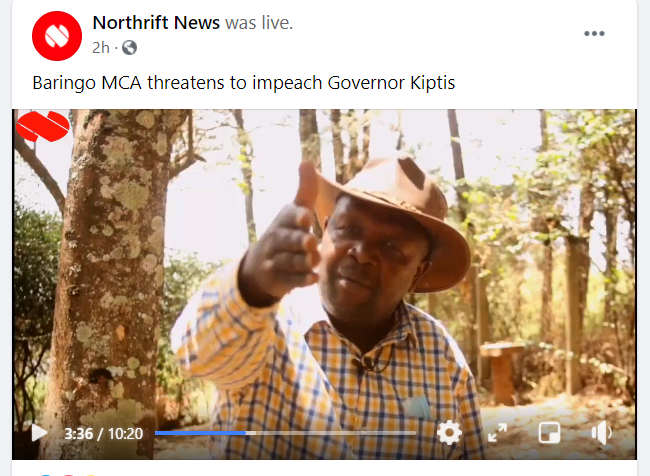 He promised to hold the governor into account, saying he will not allow to see set aside funds send back to the national government.
Tochim also threw jabs at Kiptis administration, saying subordinate staff in all the sub counties had not been paid their dues have not been paid for one year now.
Content created and supplied by: NRMedia (via Opera News )