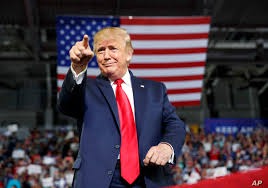 Donald Trump.
Donald Trump refused completely that he didn't loose the USA Presidential election. He refused to agree that he was beaten by Joe Biden in the tough race. According to Donald Trump, he could have won with a big landslide if the election wasn't rigged. He could have beaten Joe Biden by far if there couldn't have been election irregularities. He could have raced clear and defend his presidential seat, but the election was filled with irregularities that pinned him back.
After the results were finally out, Donald Trump has been fighting on. He has been optimist of pulling a major surprise by overturning the election results and as things seem to be, if he is not stopped, then that surprise is just looming around the corner.
That is because Trump had been strengthen by the Activists who filled the streets demonstrating because of the rigged election.
"Watch: Hundreds of Activists Gather for 'Stop the Steal' Rally in Georgia https://breitbart.com/politics/2020/11/21/watch-live-hundreds-of-activists-gather-for-stop-the-steal-rally-in-georgia/… via BreitbartNews Big Rallies all over the Country. The proof pouring in is undeniable. Many more votes than needed. This was a LANDSLIDE!" Donald Trump bragged.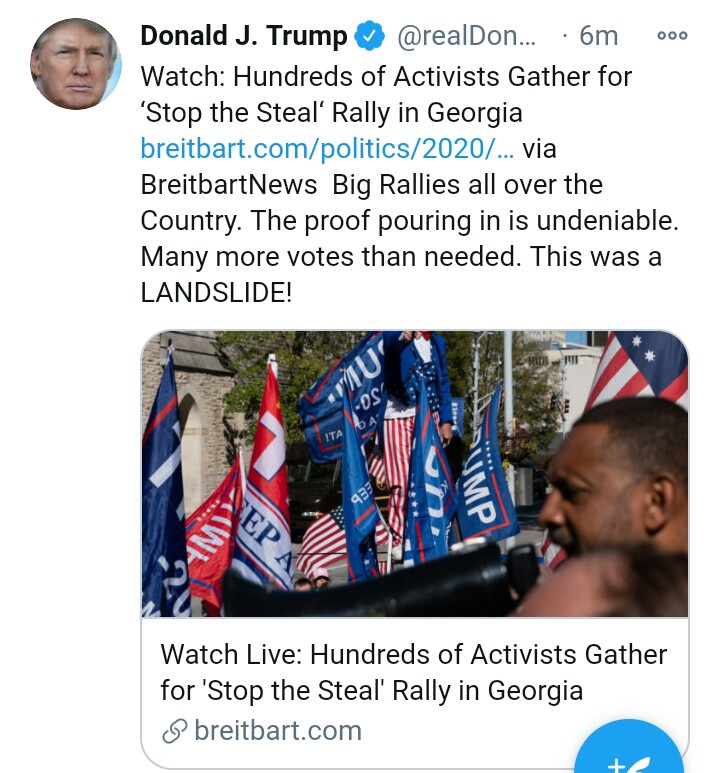 Content created and supplied by: NipeClick (via Opera News )