Early years.
Pio Gama pinto was born in Nairobi on 31march 1927 to a Kenyan Asian family who were immigrants. His father was an official at the colonial government while his mother was a house wife.at the age of 7-8 he was sent back to India for his studies where he spent the next 9-10 years after exit in St joseph high school he advanced his education and studied science after that he joined the Indian air force as an engineer in 1944.he later took up a job in post and telegraph offices.
political career.
In 1944 Pio return back in Kenya and started his work as a clerk where he would later start participating in local politics which were aimed of liberating the Kenya from the colonial rule. Lets say Pio was a man of testing his limits because even after taking the clerk work he later took up another job that is journalism and even worked with the colonial times and daily chronicles. Five months after his marriage with Emma his wife 1954 he was arrested and held in Manda islands for four years.
Assassination
Pio was assassinated on his drive way waiting for the gate to open at a very close range at the time of his death he was with her daughter on 24 FEB 1965.Stories circulated that Pio was killed by Kenyatta"s men and others saying it had a connection with Mozambican liberation movement by the neocolonial forces. Pio was the first Kenyan politician in Kenya to be assassinated after gaining her independence.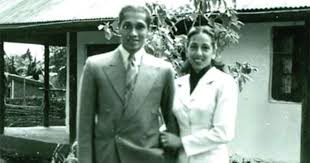 Content created and supplied by: magtvkenya (via Opera News )