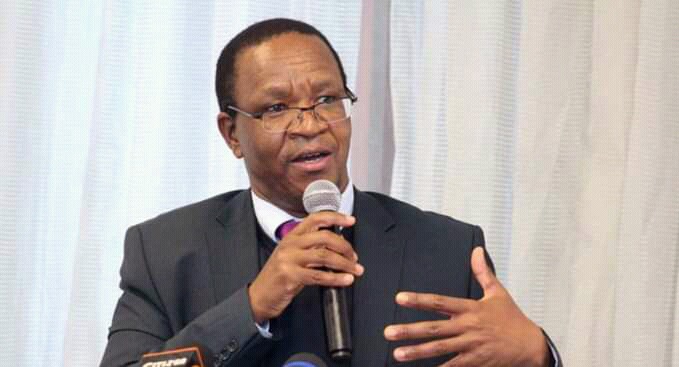 Ministry of Interior Permanent Secretary Karanja Kibicho has sent a warning to those leaders opposing the Building Bridges Initiative issuing contentious remarks.
In a video recorded by Inooro TV, PS Karanja Kibicho has stated that any person who is not supporting the Building Bridges Initiative exists to be his greatest enemy stating that even he or she who opposes the report is an enemy to President Uhuru Kenyatta.
"[Any person not supporting the BBI is my enemy and an enemy to President Uhuru Kenyatta]Mũndũ o wothe ũtaranyita BBI mbaru nĩ thũ yakwa na President," Karanja Kibicho has stated as quoted by Inooro TV in a function at Kirinyaga county.
Karanja Kibicho has appealed to leaders to stop misguiding Kenyans that the Building Bridges Initiative is of no help stating that they should educate Kenyans on the most crucial things within the document.
"An enemy of My friend is not my friend. The BBI which came was brought by President Uhuru Kenyatta and any person who is not supporting me in the support BBI campaign then he is also an enemy to Uhuru," Karanja Kibicho said addressing residents of Kirinyaga.
The Ministry of Interior PS has asked the residents of Kirinyaga as well as Kenyans that if they have not read the document they should read saying that the documents are available for the public during this time when the process of passing the BBI in counties is ongoing.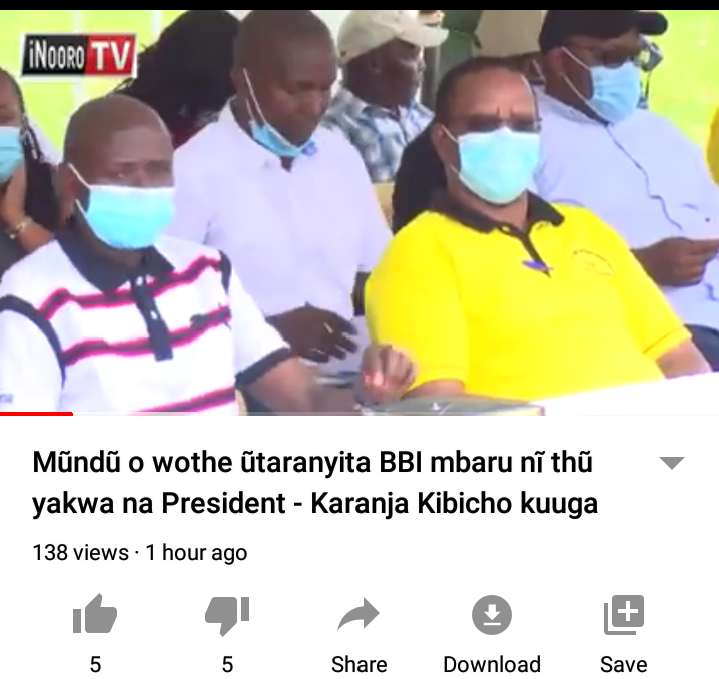 Content created and supplied by: kagane_ke (via Opera News )