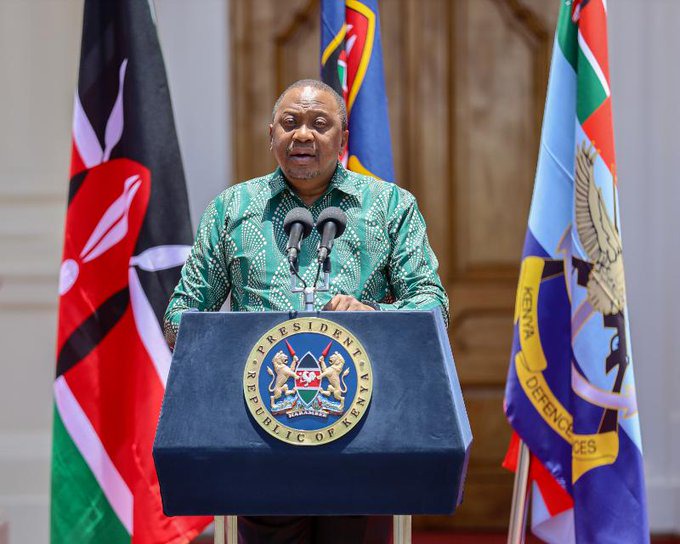 Speaking at statehouse, President Uhuru Kenyatta has revealed that the new regulations to combat covid-19 are here to stay. Accompanied by former Prime Minister, Uhuru Kenyatta was answering questions from Journalist about the new measures introduced last week.
He reiterated that the new measures are not meant to punish Kenyans but as a way to save the country from the wrath of the third wave of Covid-19 which he says is more serious as compared to the first and second wave. He urged Kenyans to observe the measures announced last week.
On matters vaccination the head of state has insisted that the vaccination is a free will and that nobody is forced to take the jab. He further claimed that all those who received the first jab will receive the second jab and that why the ministry of health is committed in ensuring that the contacts of those who receive the vaccine are recorded by the ministry of health.
Content created and supplied by: MASKANI_NEWS (via Opera News )