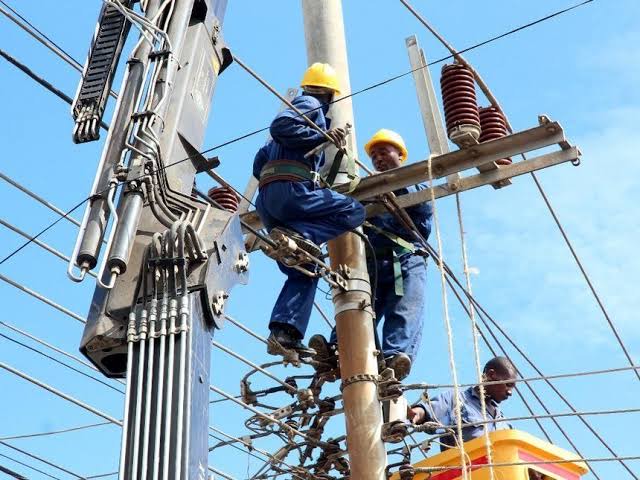 KPLC has announced on the Kenya Power Care Twitter account that there will be a long electricity interruption scheduled tomorrow and is set to affect several areas in different parts of the country.

The Kenya Power and Lighting Company is a public corporation that owns all the electricity supply assets in Kenya and it is also the only licensed company which is responsible for sale of power in the country. KPLC supplies power from the power production plant through the national grid system to the sub stations where they now connect the final consumers. The sub station is where Kenya Power manages and regulates the energy supply that reaches to the final customers. When the power company has planned an interruption, they switch off electricity at the sub station for a given number of hours.
The reasons why Kenya Power plans to interrupt electricity is to do network maintenance to the power supply systems in different parts of the country. KPLC is also responsible for the upgrades of the Kenyan Power energy systems such as upgrading the electricity transformers. The company has also been installing power to new customers which forces them to switch off electricity. For instance KPLC has been carrying out the last mile project to install power in different parts of the country especially in the rural parts of Kenya. This leads to a long power shutdown. Another unforgettable incident that explains why the power supply company cuts power is the electrocution of the giraffes which happened just a day ago forcing the Kenya Power to respond to the situation where they did maintenance to avoid such calamities in future. The Kenya Power also work hard to ensure that there is safety of people, animals and the entire ecosystem as they supply electricity.
Whenever there is an outage, many people are affected especially those who operate businesses in different parts of the country. The Kenya Power blackout lasts often from morning hours to the evening. This implies that the affected people should be braced for a long blackout. Businesses, institutions, banks, industrial plants and many others need to be prepared to face the prolonged outage that has been scheduled tomorrow in the following areas.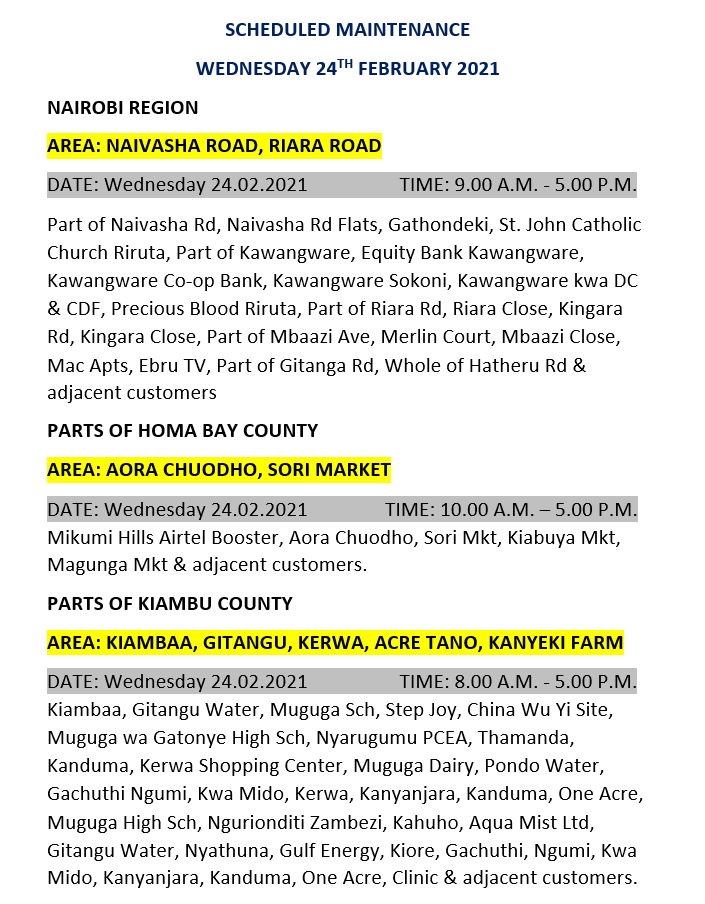 Content created and supplied by: KenyaPower (via Opera News )