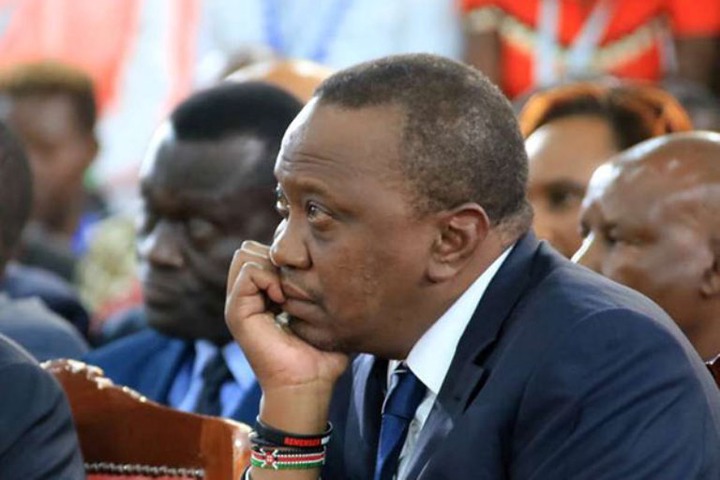 Political Analyst David Makali has hit out at President Uhuru Kenyatta saying that he has worked with thieves that he wants to target following his recent remark.
Makali claimed that the thieves President Uhuru was talking about have been in government with him for the past eight years.
Makali did not mention names following Uhuru's sentiments that triggered different reactions after he said that he will not hand over power to a thief or a leader who has intentions of dividing the country.
The political analyst however came up with a way the country could identify those corrupt government officials who have been involved in the alleged theft that Uhuru was talking about.
"President Uhuru Ke has said he will not hand over to a thief because he has worked with them in govt for 8 years (well that's a long time, bro). So, how do we know who that is from the parable? Well, one way is for each, one by one, to come out and begin asking Jesus, "Is it me?" said Makali.

Makali further faulted President Uhuru saying that Kenya is a democratic country and he has no power to choose Kenya's next president after he said he intends to make sure he leaves the country in safe hands when his term ends in 2022.
He said according to the constitution, the decision on who will get the country's top seat solely lies with the people of Kenya.
"Someone remind His Excellency the President of the Republic Kenya @StateHouseKenya that the country is a democracy. He shall hand over to whoever Kenyans shall elect "in accordance with" the great Constitution (unamended) of Kenya 2010," added Makali.

Content created and supplied by: ronaldcharley (via Opera News )