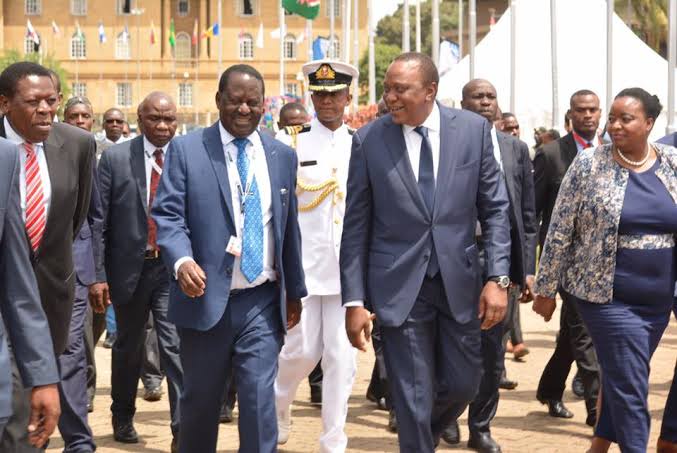 ODM leader Raila Odinga has criticized those who oppose the constitutional amendment through the Building Bridges Initiative report, calling them 'hypocrites'.
Mr Odinga, who is currently working closely with President Uhuru Kenyatta after the two buried their political differences through reconciliation greetings, popularly known as handisheki, has continued to express surprise at critics of the BBI's Reconciliation Plan Report, which proposes a constitutional amendment.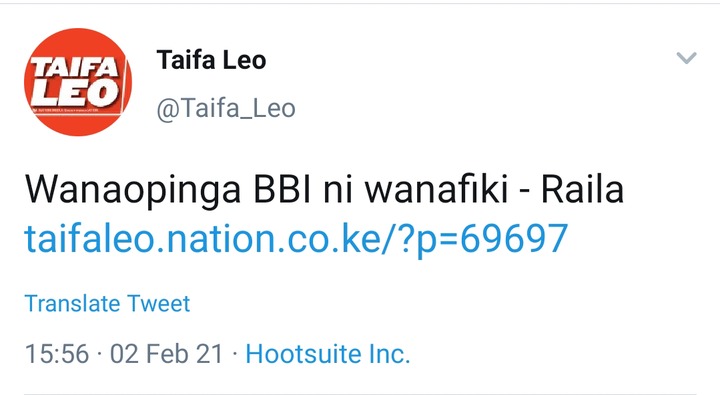 The opposition leader on Tuesday said those opposed to the BBI's approval questioning the Constitution should not be reformed, "they are the ones who opposed the 2010 adoption".
Addressing the BBI, he said those who oppose the Reconciliation Report are enemies of development.
"I have seen a group claiming to be defending the Constitution, what is it defending? Those who say the Constitution we passed is better than the ones who opposed it in 2010. Why do you say you are protecting it now, that is high-level hypocrisy, "Mr Odinga said.
He made the remarks in Nairobi at a meeting with Members of County Assembly, MCA, who were elected on an ODM ticket, in Nairobi.
Analyzing the contents of the BBI, to help bring about inclusive leadership, Odinga said the constitutional amendment would help strengthen it.
After reconciliation greetings in 2018, the Kieleweke factions - leaning towards President Kenyatta and Odinga, and Tangatanga - on the side of Deputy President William Ruto emerged.
As President Kenyatta and Mr Odinga endorse the BBI's approval, Deputy President Dr Ruto has appeared to oppose the passage of the bill as well as the constitutional amendment, saying "the debate that needs to be addressed is one that helps improve the lives of the people.
Content created and supplied by: Jay_Moh (via Opera News )