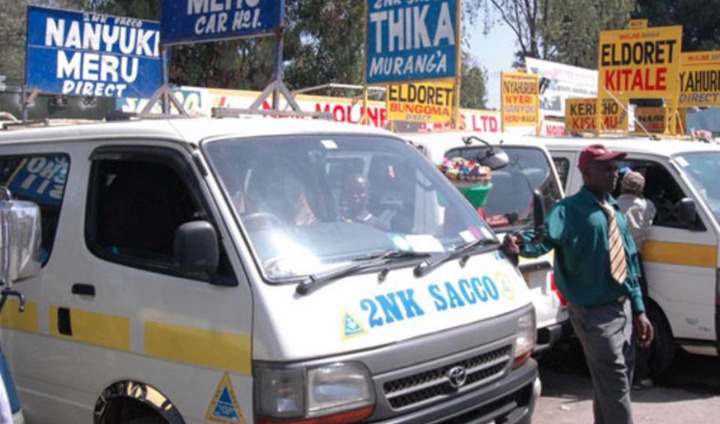 The government has warned that it will crack down on three violations of laws and strategies in place to help prevent the spread of corona virus in the transport and transportation sector.
The Cabinet Secretary in charge of the Ministry of Health CS Mutahi Kagwe has said that such vehicles would be removed from the road by crippling the war on the corona.
Mr Kagwe also said the licenses of the three-party unions could be revoked.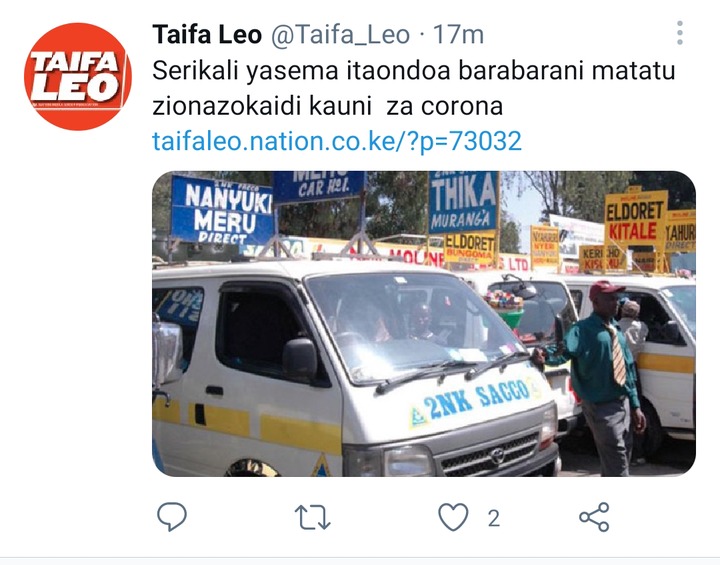 "Three that continue to violate the principles and strategies put in place to help prevent the spread of Covid-19 will be dealt with. In addition, the licenses of the co-operatives will be revoked, "warned Minister Kagwe.
When Kenya confirmed its hosting of Corona Virus, the government ordered public transport vehicles to carry 60 percent of the total number of passengers, who were transported immediately.
Similarly, every transport vehicle should wash passengers' hands before allowing them to enter and also make sure they are wearing bracelets.
"I remind the three attendants, no passenger should be carried without a mask," Mr Kagwe insisted.
Earlier on Wednesday, three arrests that violated laws and strategies proposed by the Ministry of Health were witnessed in Nakuru County.
In recent days, the number of daily corona-infected infections has been shown to increase.
Content created and supplied by: E-NewsKe (via Opera News )