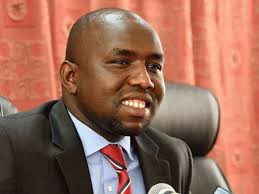 The BBI allies are rejoicing across the country after today's big win. Many county assemblies have joined the rain by passing the BBI ahead of its referendum. Raila and his allies have termed the day to be super Tuesday because BBI has made a big milestone.
The number of countries that have now passed the BBI hits at 38. Even in counties where Raila had fear that they will reject the document have now become part of the BBI promoters. However senator James Orengo could today not hide his joy. He claimed that it is a super Tuesday as he quoted the words of one of his favorite 20th century poet to his friends in tanga tanga camp.
The book is believed to have been authored by T S Eliot and its title is Hollow Men. He quoted the words that say this is the way the world ends , not with a bang but with a whimper. He asked if his Tangatanga ally tale have sound or are just fury but to signify nothing that can be referred to as hard.
His remarks made Murkomen react and he said that the question he would ask Kenyans is found in the final Act of Nikolai Gogol's play the Government Inspector, where the governor asks the audience "What are you laughing at? You're laughing at yourselves", he claimed. He also send a mockery message to Orengo by telling him, "congratulations SC for the Pyrrhic victory".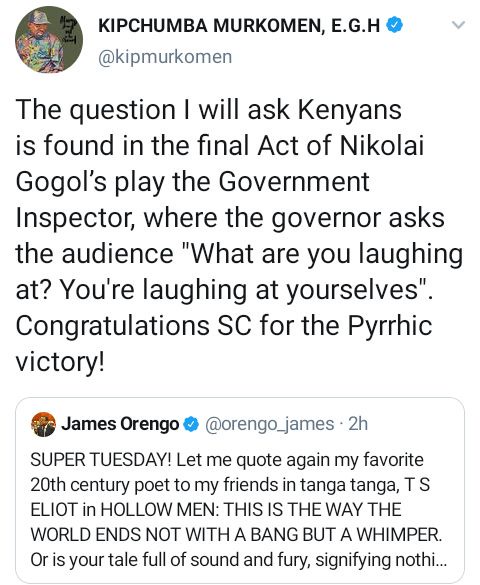 Content created and supplied by: Saladin123 (via Opera News )