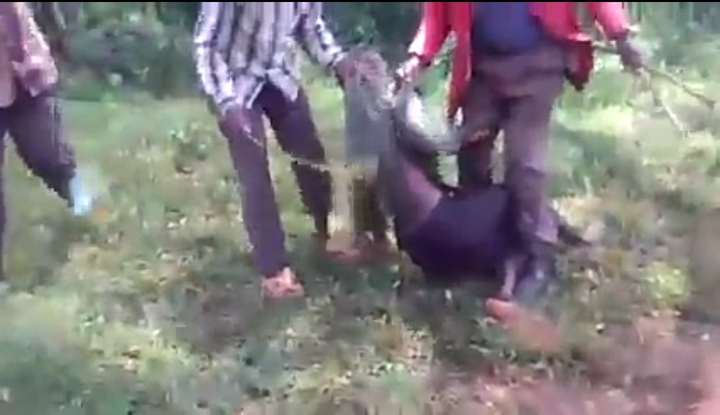 A viral video taken recently in Kakamega shows the dark side of an unidentified local administrator recorded while beating up a citizen. In the video, the administrate is heard talking about the embarrassment that the citizen gave him at a funeral.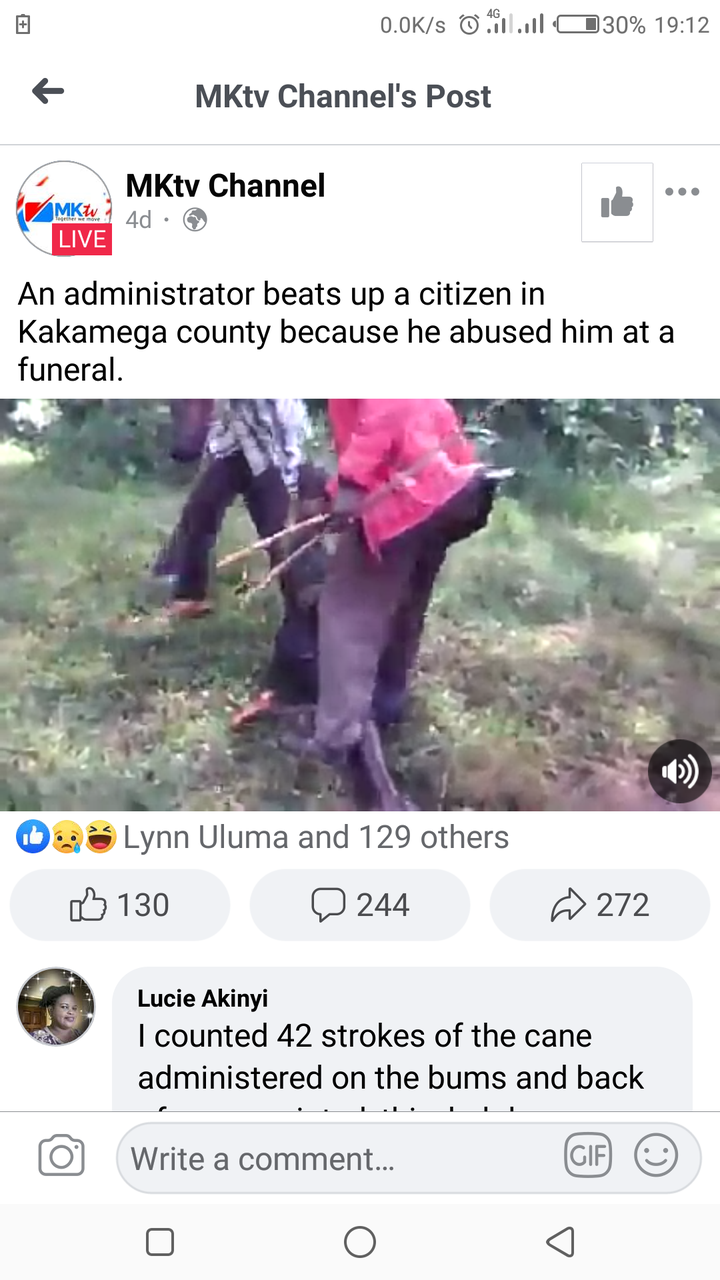 Humiliation is described by the administrator where the caned citizen is said to have abused him in the presence of respectable dignitaries. The condemned act captured in a video shows how the man is helplessly caned with three men as one record.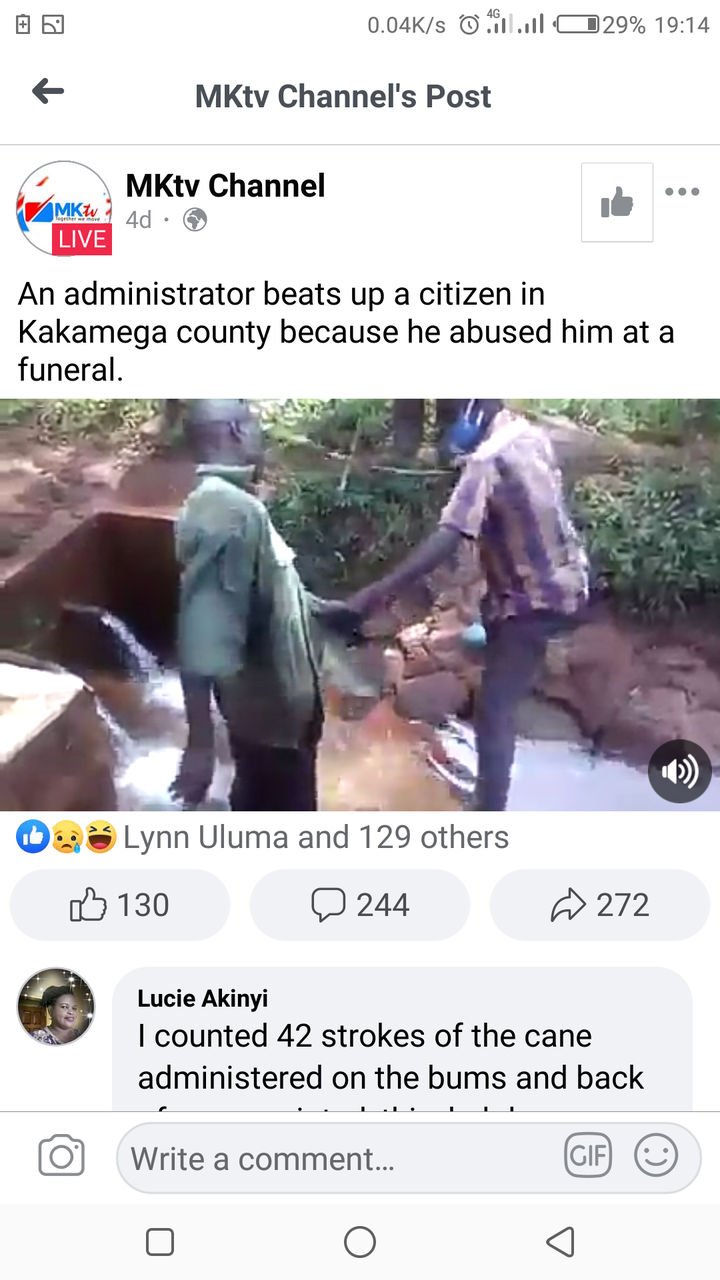 The video clip was shared on a Facebook page owned by a local tv station in Kakamega by the name MkTv. Irrespective of the humiliation the said administrator went through, his actions are very wrong. Taking advantage of your position in government over other citizens is strongly condemned.
Screenshots of the video and reactions from Kenyans are shared but you can also view the video on MkTV channel on their Facebook page. Like, share, and follow. Thank you.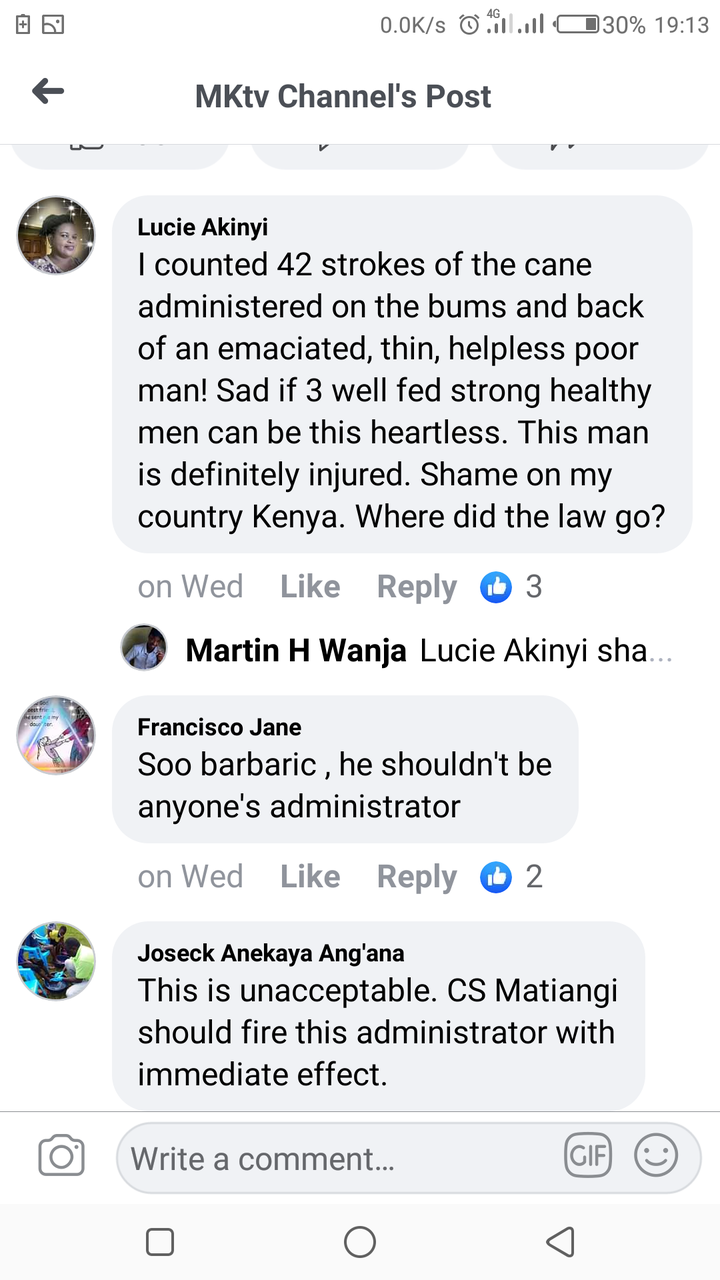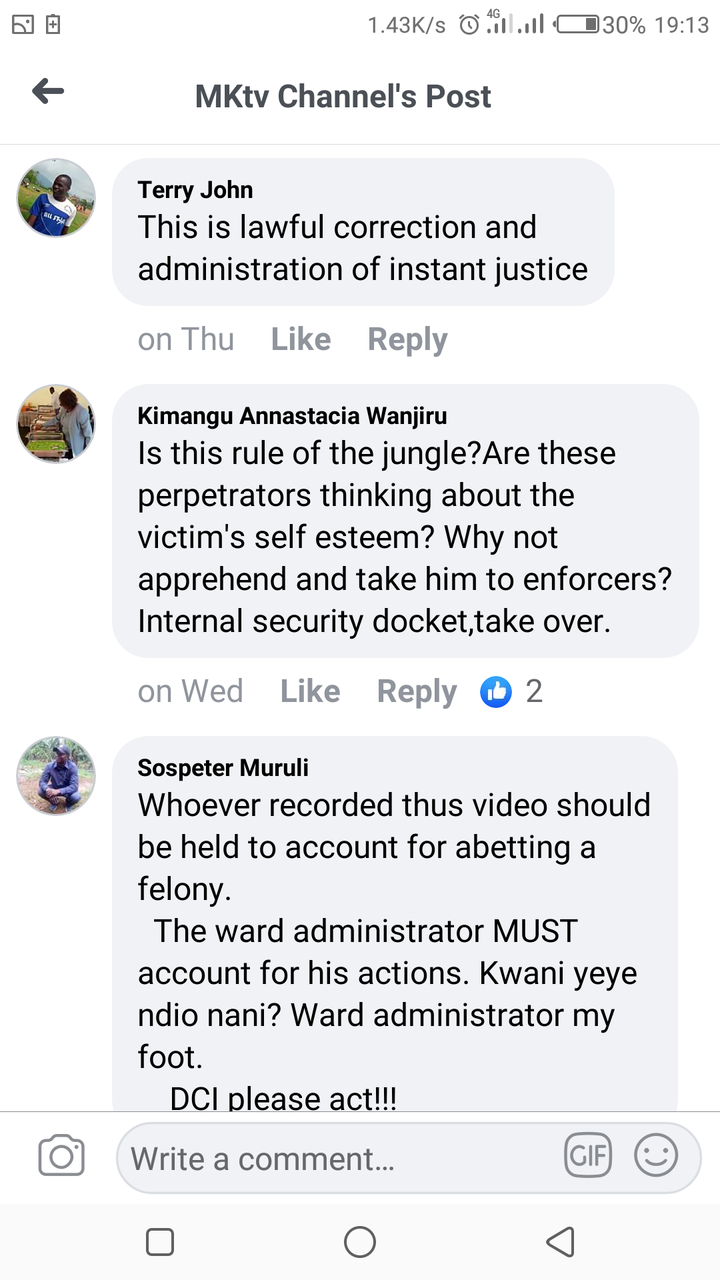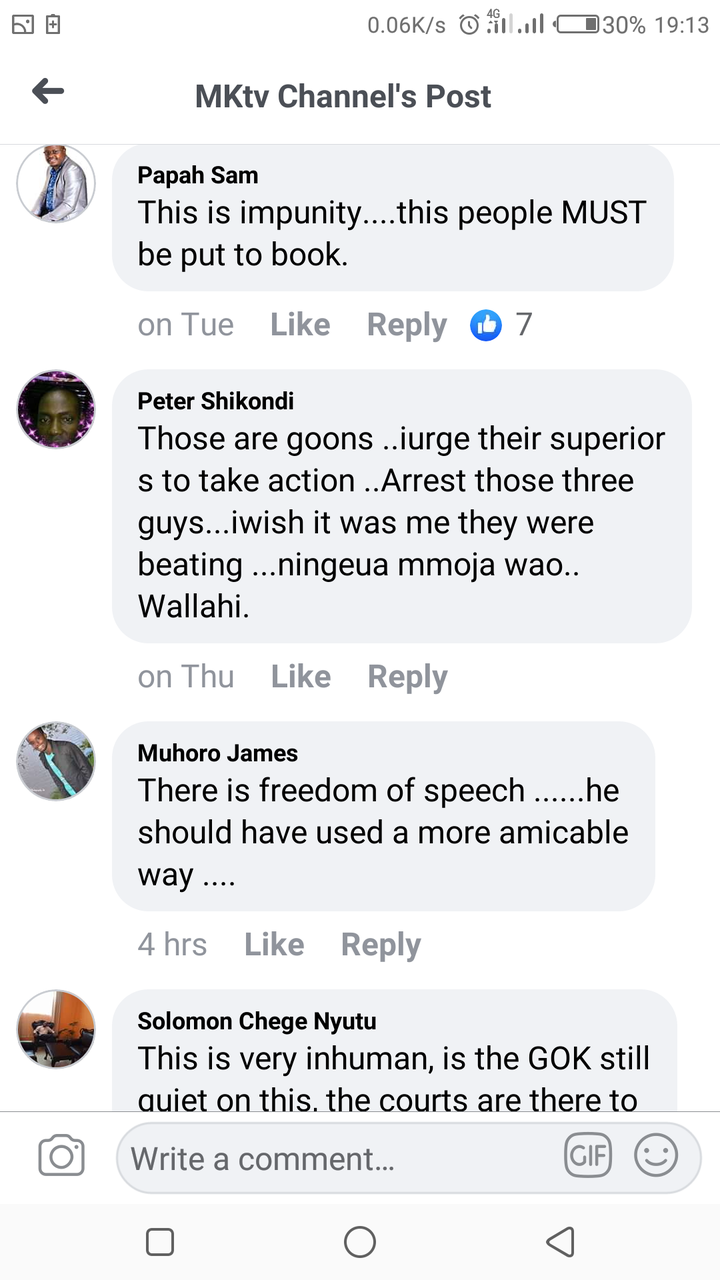 Content created and supplied by: Adinda (via Opera News )