Covid- 19 has affected many people in the whole World. Many have lost their lives to the pandemic as others are still infected. Death is a respecter of no man as it takes the lives of both the rich and the poor. No one wishes to die or their loved ones to but death is an irreversible event. The unfortunate thing is that it is it strikes when we last expect.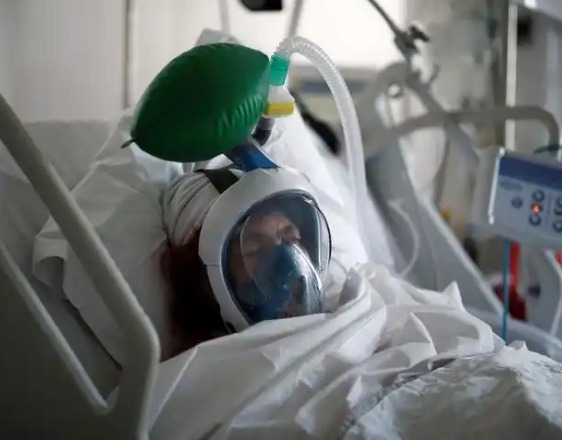 It is indeed sad and painful as another prominent leader, Seif Sharif Hamad the First Vice president of Zanzibar has succumbed to Covid-19. The sad news was announced by Citizen Tv on their tweeter account. They tweeted,
"BREAKING: Zanzibar's First Vice President Seif Sharif Hamad dies of Covid-19; Tanzania President Magufuli sends condolence message. https://t.co/blMwHkKjCG."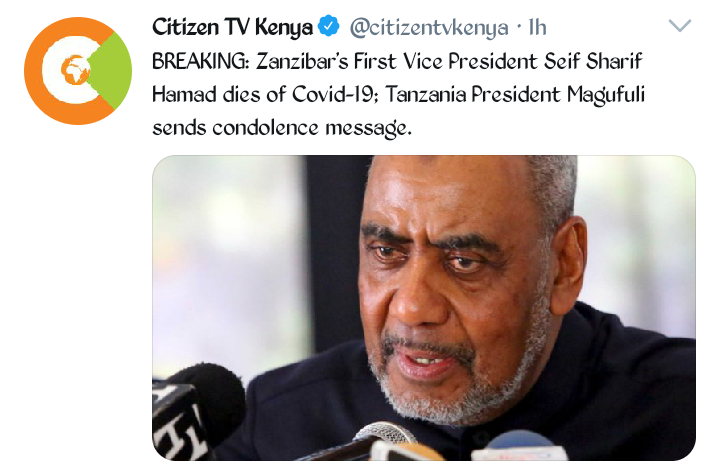 We send our condolences to the family members and close friends and we pray and hope that they find strength during this hard and trying times. May his soul find rest in eternal peace. Dance with the angels!
Content created and supplied by: SnipperBossRoni (via Opera News )