Kielweke founder Ngunjiri Wambugu has this afternoon come up with an issue no one would have thought of. From his facebook post, he has posted the following attracting lots of reactions.
He has reminded Julius Malema political stand compared to that of President Jacob Zuma. The visit to the President therefore as he puts it, we should not taken politics personal but lightly.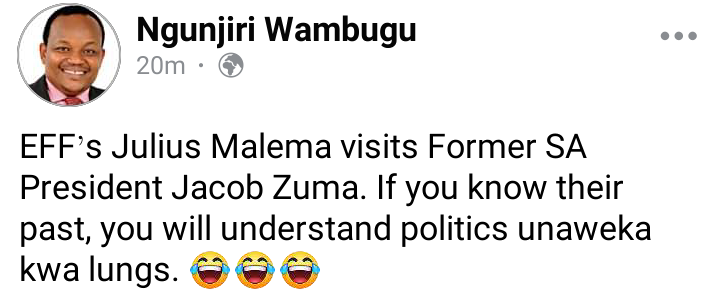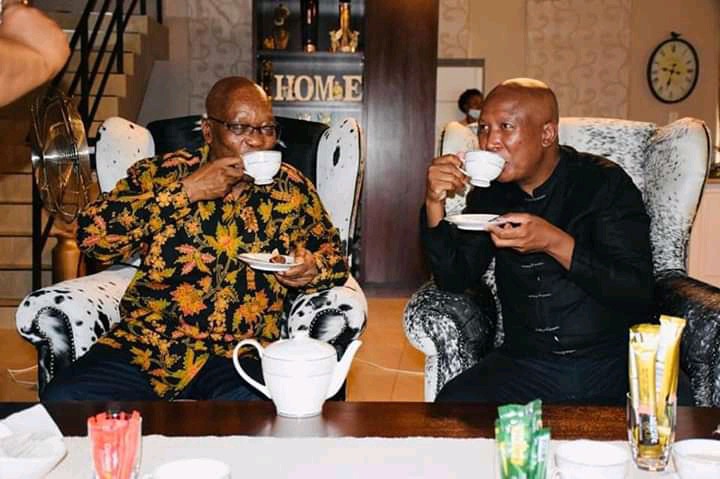 Picture for illustrative purpose.
This post attracted lots of reactions where different Kenyans gave different views and opinions as captured.
Picture for illustrative purpose.
*The problem with BBI is that it expands extremely the legislature and executive while suppressing judiciary. It makes a dictator President. Remember if Ruto wins with such powers that even Parliament doesn't have any power to check President. Judiciary will be lame duck since Judges and Magistrates will be working under duress.
For fearing ombudsman man of the President who have powers to suspend a Judge then afterwards remove from judiciary. We are heading to dangerous constitutional dispensation if we allow this BBI thing to pass.
*If you put politics in your lungs it may dsstroy your respiratory system and eventually you stop breathing. Politics is always stored in stomachs just like the covid 19 billionares and BBI loters are doing.
*You're just preparing yourself for a comeback to Ruto's side. We know you but simply forget.
*So its possible for Ruto to be Raila running mate. Those divided by greed they will eventually be united by greed time will tell.
Content created and supplied by: EdKam.News (via Opera News )