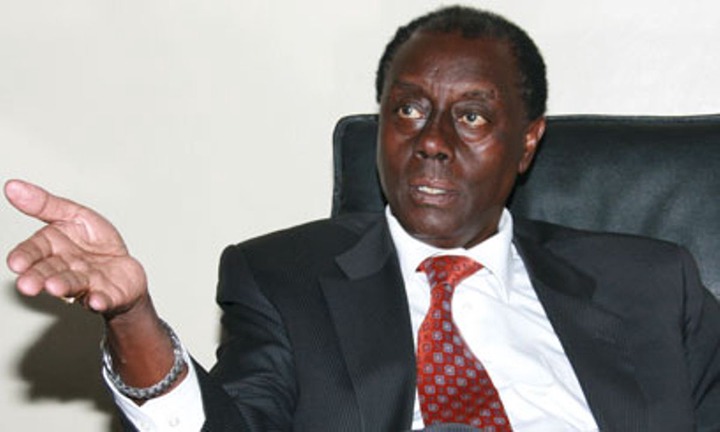 Paul Muite has sent a strong message to the government.According to him,most Kenyans are suffering because of our leaders who siphons public funds.Since the outbreak of corona virus in our country Kenya, hospital has been flopping with many patients who are in need of healthcare services.As a result of pandemic,most hospital have inadequate facilities to support all Kenyans.
Paul Muite has clearly disclosed that most hospital have no Intensive Care Units.Most of mobile clinics are ghost as leaders siphons funds allocated for such purposes.Muite has also added that most of equipments imposed on county governments at grossly inflated leasing cost are no longer existing.
Paul Muite has said"No ICU beds! Mobile Clinics millions eaten and forgotten.Hospital equipment imposed on County Governments at grossly inflated leasing costs and the beneficiaries thereof not news anymore!!"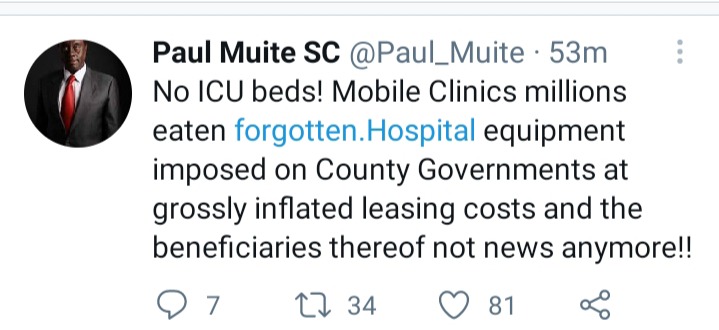 Kenyans have reacted on his post such as Guru who said"What do we do about this? We can't be letting people enrich themselves off others cries and Health.We also can't be ranting online every other day."
Content created and supplied by: Jonjez (via Opera News )