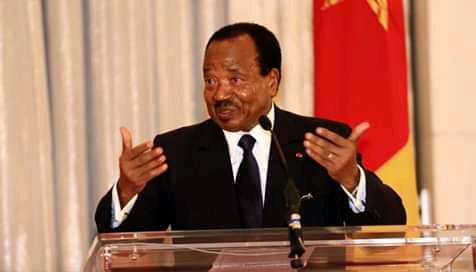 Meet Africa's Second Longest Serving President.
18th February 2022, Nairobi Kenya.
Africa do has some of the longest serving president's in the world and as at now, the longest serving president in Africa is still serving upto date and he has now ruled for a total of 42 years.
The longest serving president in Africa is called Paul Biya and he has been serving since the year 1982 on the 6th of November. He is also the second president of Cameroon
Paul Biya was born in the year 1933 on the 13th of February and as of now, he is 88 years old.
Biya has been Winning these election's since the years of 1992, 1997, 2004, 2011 and 2018 and there could be higher chances that he could go back to the ballot in the year 2023.
In the year 1984 on the 6th of April, Paul Biya survived an attempted coup against him and this left several people dead in the country.
Biya also changed the constitution to allow him vye for several terms.
Share widely and remember to follow me for more information on this and other news making headlines.
Content created and supplied by: Jonaz041 (via Opera News )