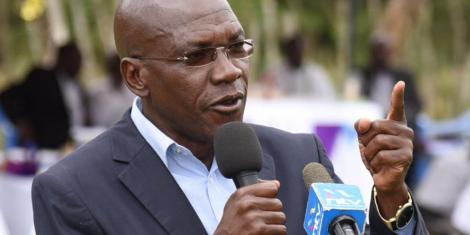 An exemplary trip down the memory lane landed on an eminent interview conducted by the Nation Newspaper on the month of February 2009. The person of interest in this context was the former Ikolomani Member of Parliament, Hon. Boni Khalwale.
Khalwale brought to the public limelight details of his involvement in the famous 1982 attempted coup whose pivotal aim was to over throw the then president, the late Mzee Daniel Arap Moi.
He articulated that during that time he was a first year student at the University of Nairobi pursuing a finger-licking degree in Medicine and Surgery.
In the company of his close allies namely Shem Ochuodho, David Murathe, student leader Titus Adungosi (deceased), the former MP, Khalwale stormed the then renowned Voice of Kenya media house (now KBC) offices, to declare that university students were in full support of the coup.
They met the coup mastermind Hezekiah Ochula and a few other airforce officers in the studio, and were given a chance to speak and air their rebellious stance as university students.
The act which without doubt seemed wise at that moment, earned Khalwale a one and a half year suspension from the university when the dust settled.
Content created and supplied by: Timelynews.com (via Opera News )