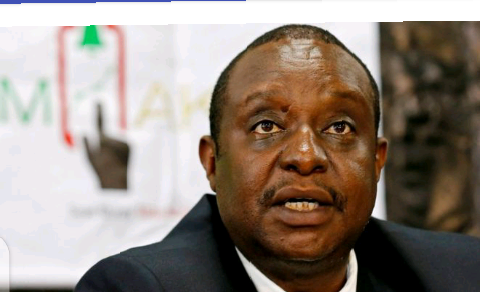 One of the Kenya's biggest scandal happened during the Uhuruto regime involved the Kimwarer and Arror Dams. The country lost billions of money to a project that was never even launched.The then cabinet secretary for treasury Rotich allowed the goverment to pay a foreign company money that was aimed at constructing dams that could have helped the residents in getting fresh and clean water for use and other services.
The office of Director of Public prosecution,Haji took over the matter to find out who were the key players in the scandal.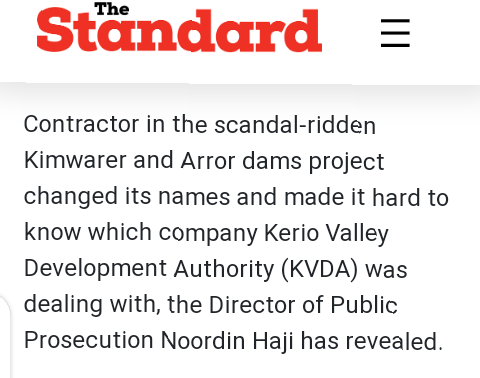 After thorough investigation by the office of DPP,it was revealed that the contractor in the scandal ridden kimwarer and Arror dams project changed bits name three times and made it difficult to know which company Kerio Valley Development Authority was dealing with.
"The impunity with which the tender proceeding were dealt with and breaches of the law led to the ridiculous be result. The impunity did not stop by there as at the time the contract were executed with them,CMC Di Ravenna Itenera was not yet formed or registered and did not legally exist at all," revealed Noordin Haji.
Haji also revealed that Henry Rotich did not consult the Kenya lands authority and the forestry department in allowing the goverment to pay the ghost project. The taxpayers will continue to pay for the project that never existed even as goverment continue to investigate on the matter.
Content created and supplied by: @chibupress (via Opera News )