A Tweet message shared by one Kenyan citizen has elicited mixed responses from a section of other Kenyans who put down their general views and concerns regarding the post. The royal and patriotic citizen-based her views on politics that involve President Uhuru Kenyatta and the development in our country. The citizen has firmly argued that Uhuru Kenyatta went to Mt Kenya empty-handed, meaning the president never took anything to the region during his four-day tour in the area. She accused the president of the only taking many projects to Luo Nyanza.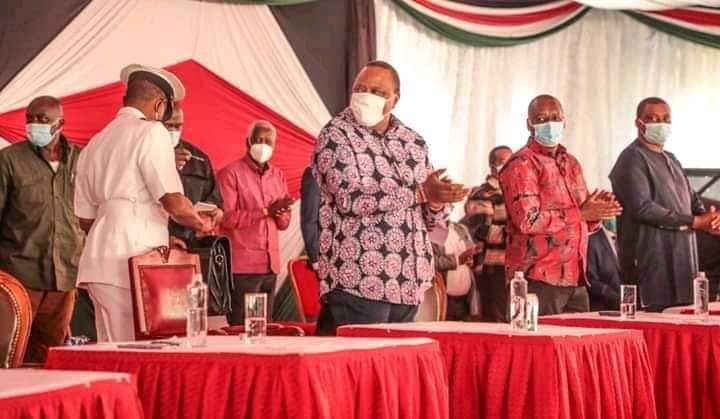 Her message read:" The president came to Mt Kenya empty hand. The only thing he had is Makasiriko and fighting Ruto, but when he visit Nyanza, its mega project after the other. Then Wakati Wa campaign Ya BBI Atakuja Kuwaimbia "Njeshi Mutikanguithie". We need to be very careful." His statement read.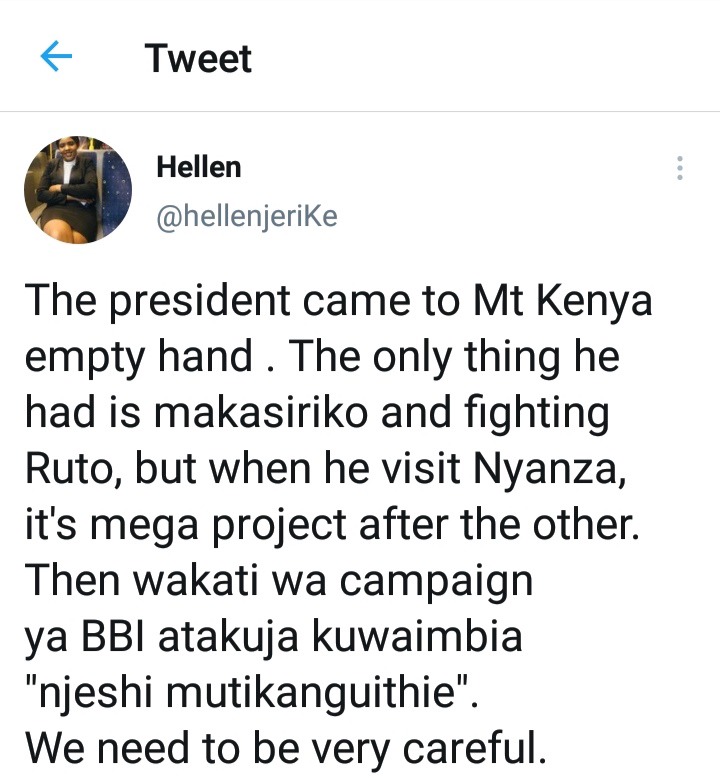 According to Hellen, President Uhuru Kenyatta is only concerned with the Luo Nyanza on matters development. She continues and says that the president only remembers the central Kenya region when he needs political support especially the BBI support. She cited in her message that the president always remembers them when he needs help from his backyard battalion. She stated that President Kenyatta has launched Mega projects in Luo Nyanza and abandoned the central region. Those are Helen's views concerning President Kenyatta and the development in Kenya.
Her message has been received by many Kenyans who gave their opinions concerning the tweet message. Look out on some of the views that were recorded by a section of Kenyans.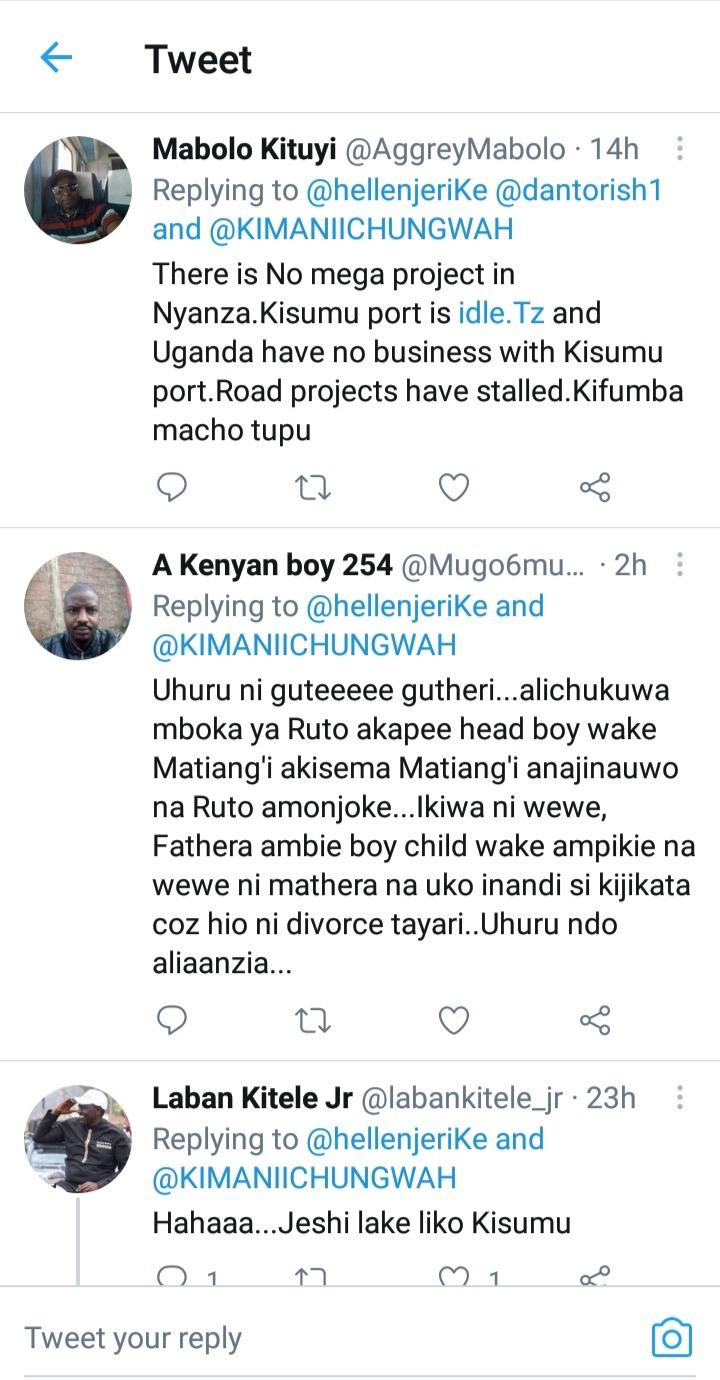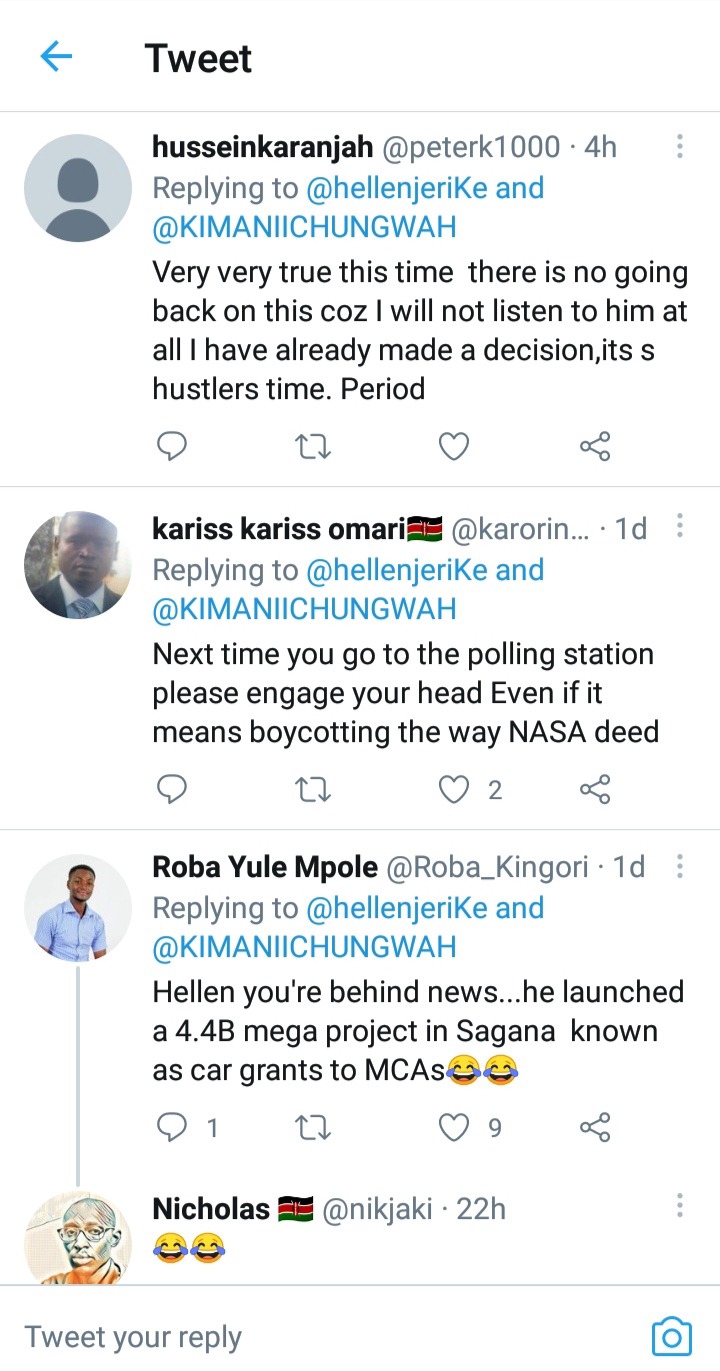 Please give your comments and opinions here below and share this article to your friends.Thank you
Content created and supplied by: Jared_zinza (via Opera News )