As the elections are nearing, some people are curious to know who might be the new president. They go as far as conducting online polls on Facebook and on twitter. Some of the kenyans vote for whom they feel like is going to be their Choice. Peter Omari, conducted an online poll and on his post he wrote, "If elections were held today, who would you vote for as your [email protected] @HonKangata @EtalePhilip @OleItumbi .#"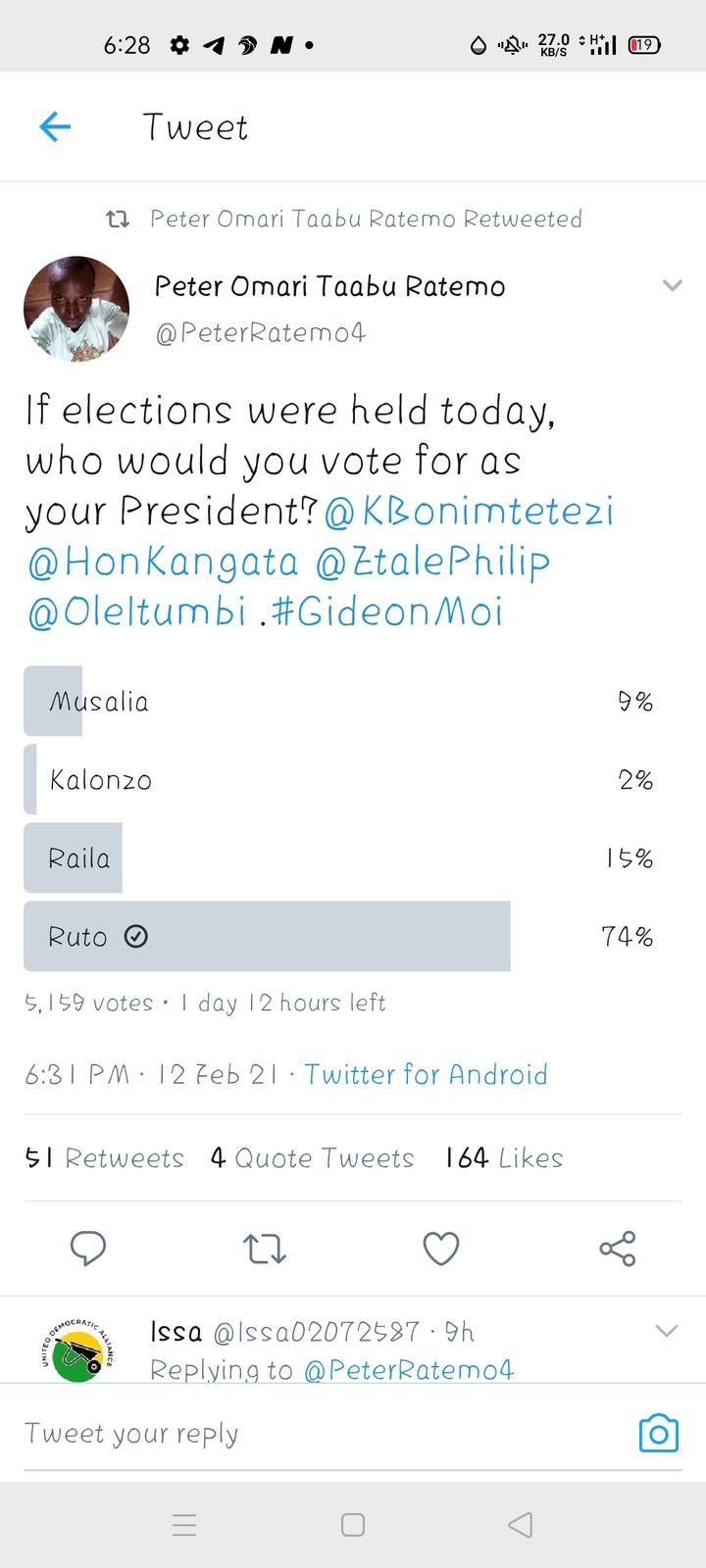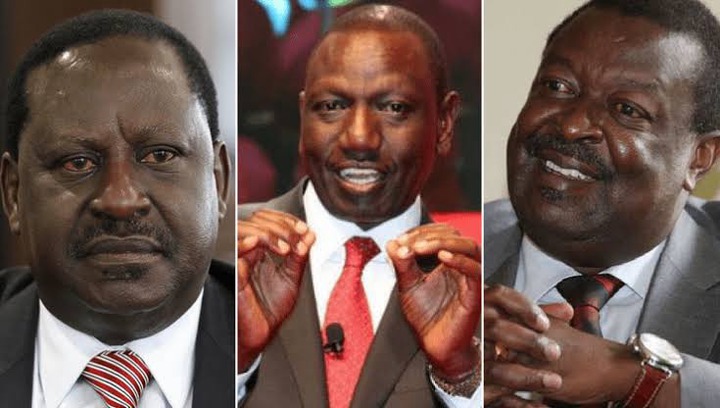 Here are some of the comments:
Issa: Thank you Bro, hawa Danasity hawana Ajenda mambo wayo kaputu, Hapa ni HUSLER nation movement, kazi ni kazi weraa ni weraa jantta ni jantaa SHUGULL WA SHUGULL,, Somali provab shukull means job is job,, I know Ruto sinceYK 92.but mark my word this time Round He become DP
Reuben: Wow an opinion poll by a Ruto supporter... We all know who will be on top here now don't we.
Onyango: And Rao still gets 11% in a Ruto stronghold poll
Mburu: None. I was 3xpecting mukhisa kituyi, ekuru aukot
Pete: Mark my word this guy He will be The 5th President of KENYA whether you like it or not, MUPENDEA MUSIPENDEA WSRUTO for president @2022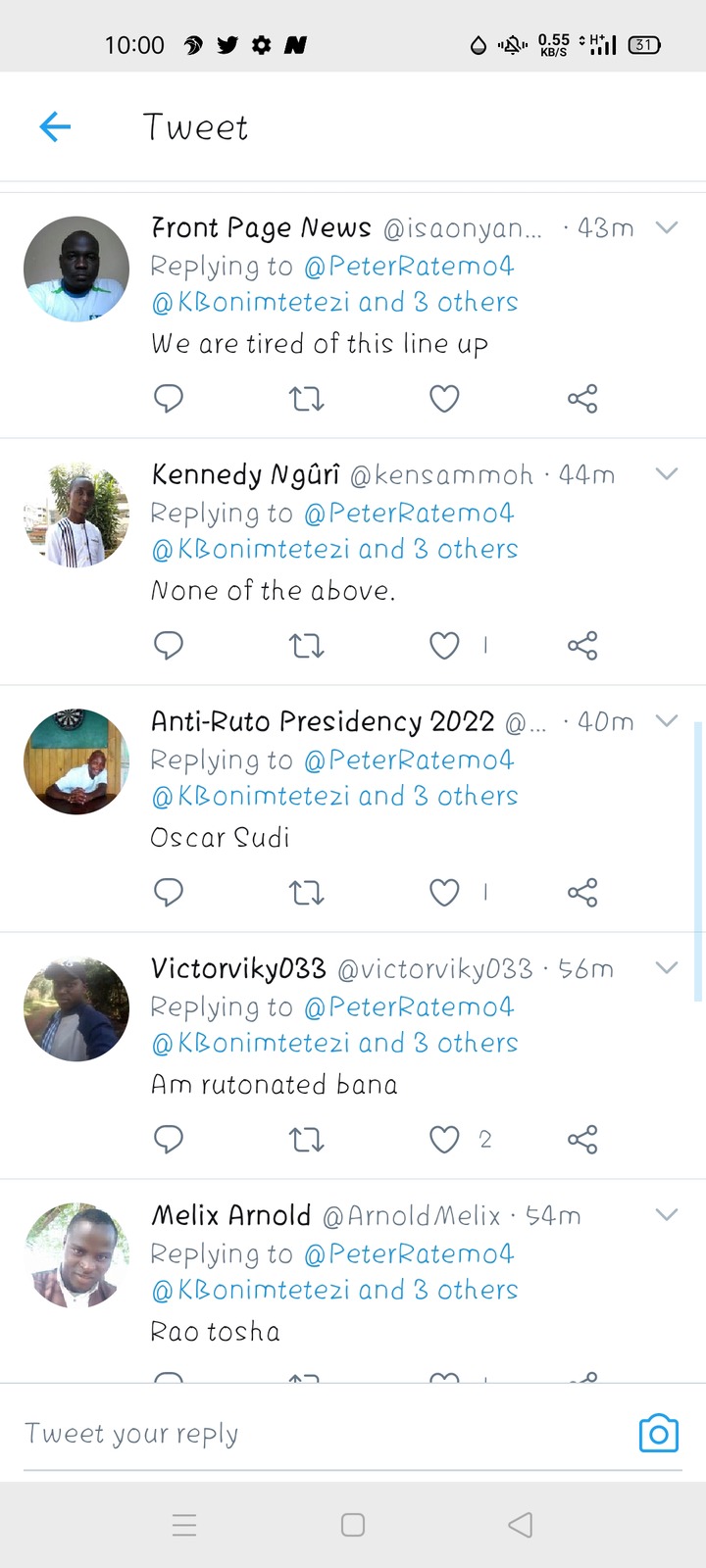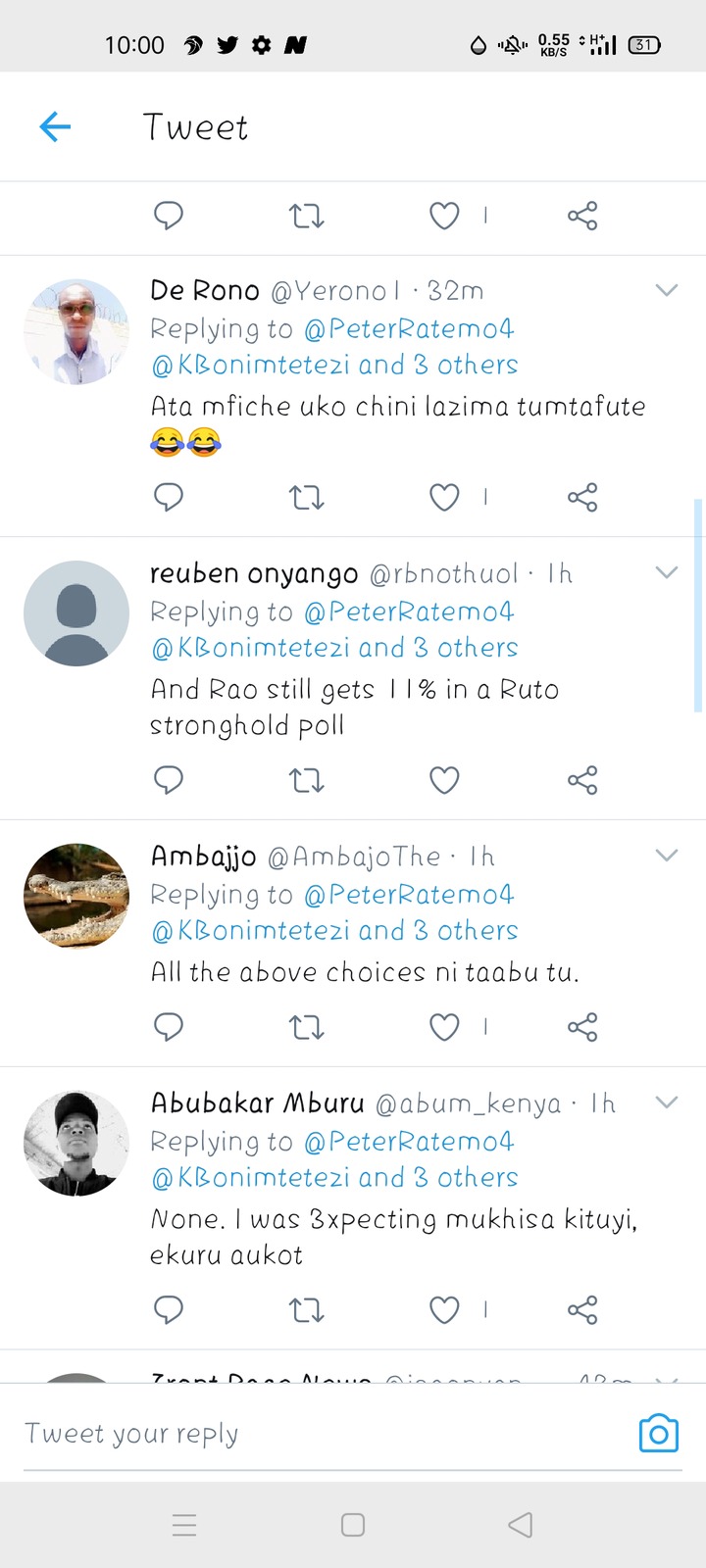 Content created and supplied by: Laurascarlet (via Opera News )