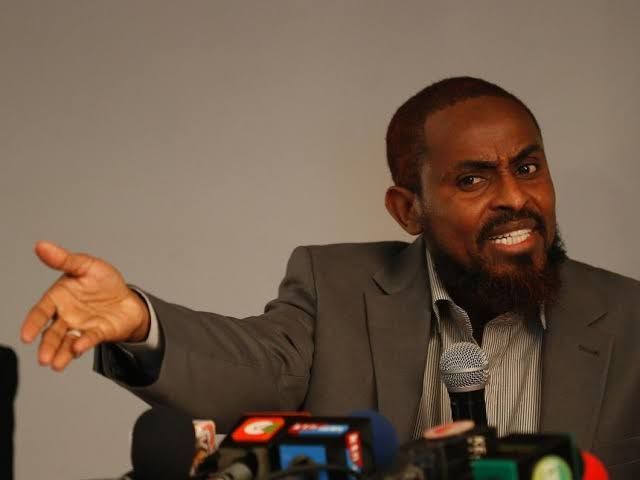 Today the government spokesman, Cyrus Oguna asked Kenyans to stop complaining about taxes. He said that the amount of taxes people pay in Europe is nothing compared to what Kenyans are paying.
In his remarks he asked if Kenyans are not ready to support the government, then who will do that? Let Kenyans not cry all the time he added. The amount of taxes paid by Kenyans is nothing compared to what is paid in Europe. So they should not cry, he claimed. He claimed that Kenyans should stand firm and support the government but not crying all the time.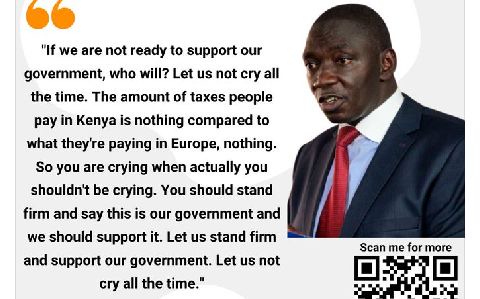 His remarks made Mr. Mwalimu Dida react. He said that Mr. Cyrus Oguna has urged Kenyans to keep calm and be taxed. He is claiming that Europe imposes more taxes so Kenyans shouldn't complain. Dida added that this reminds him of what DP Ruto said at one time. Ruto said "only 7 billion...", or that day when Uhuru supporters decided to say "si uchawi, ni maobi..." He ended his remarks to say as Kenyans we are stuck.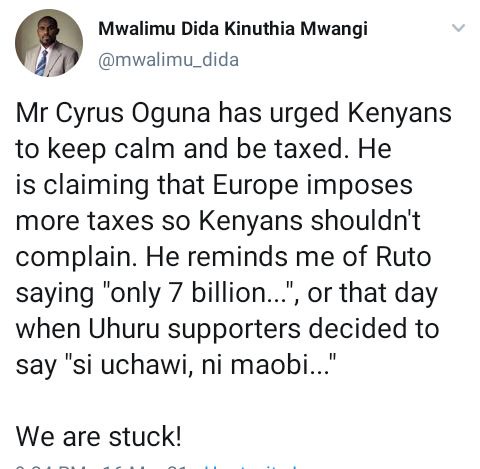 Content created and supplied by: Saladin123 (via Opera News )