The good relationship president Uhuru Kenyatta had with his deputy president is slowly fading away ahead of the 2022 general elections. Dr Ruto has been holding meetings and hosting both political and reliogious leaders to find support so as to fulfill his presidential bid.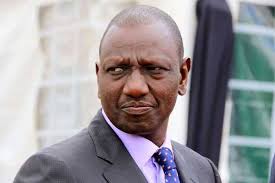 However, Dr Ruto has taken to his tweeter account to confirm that he sad unsubscribed from the 21411 news breaking. This comes barely a day after the president told him to resign. He went ahead and tweeted,
"Dear Subscriber, you have successfully unsubscribed from 21411_News_Breaking_News/5sms.
Tuonane kule mbele.
KaziNiKazi."

Kenyans did not hesitate to react. Here are some of their reactions.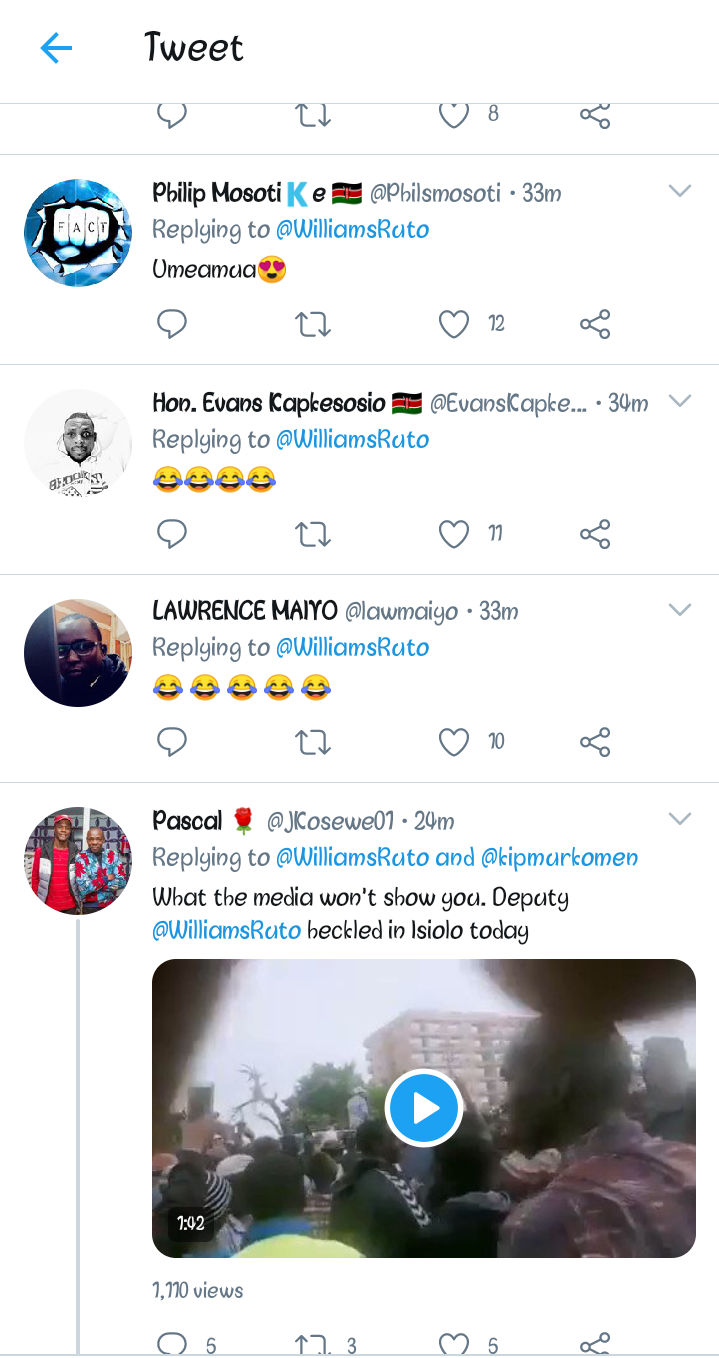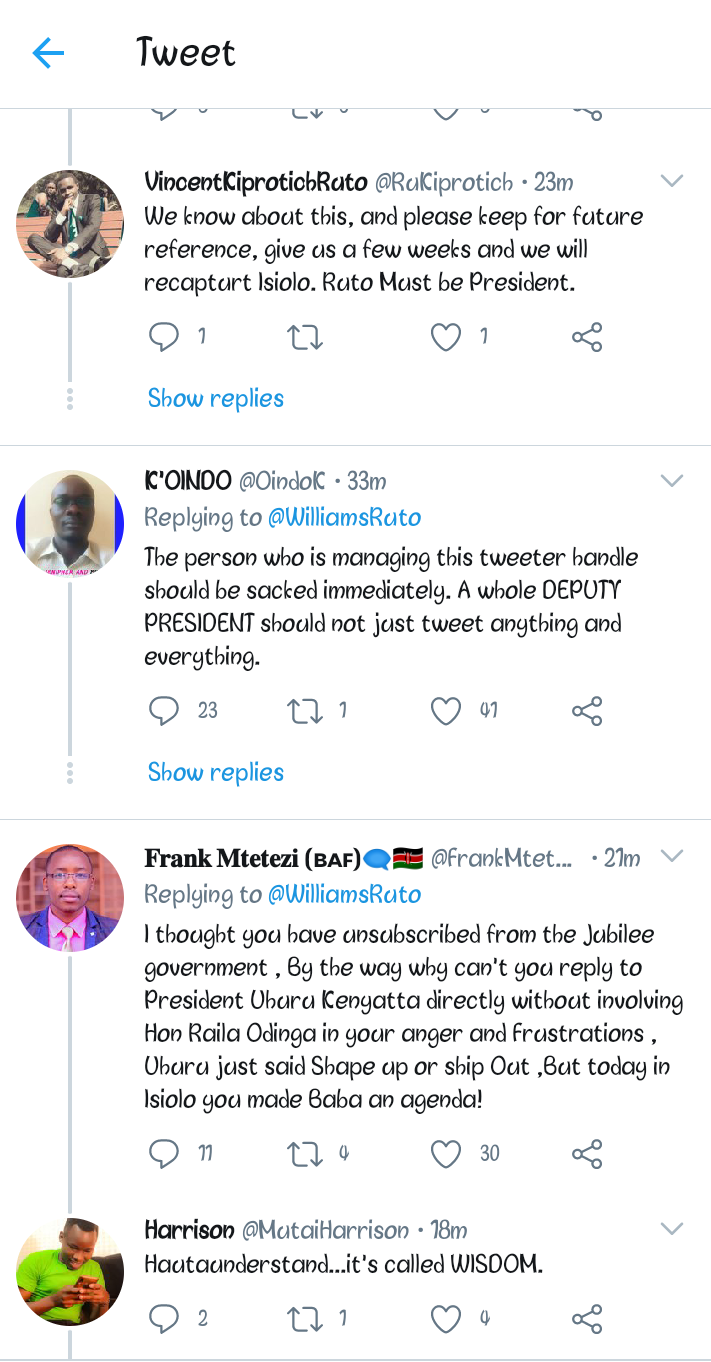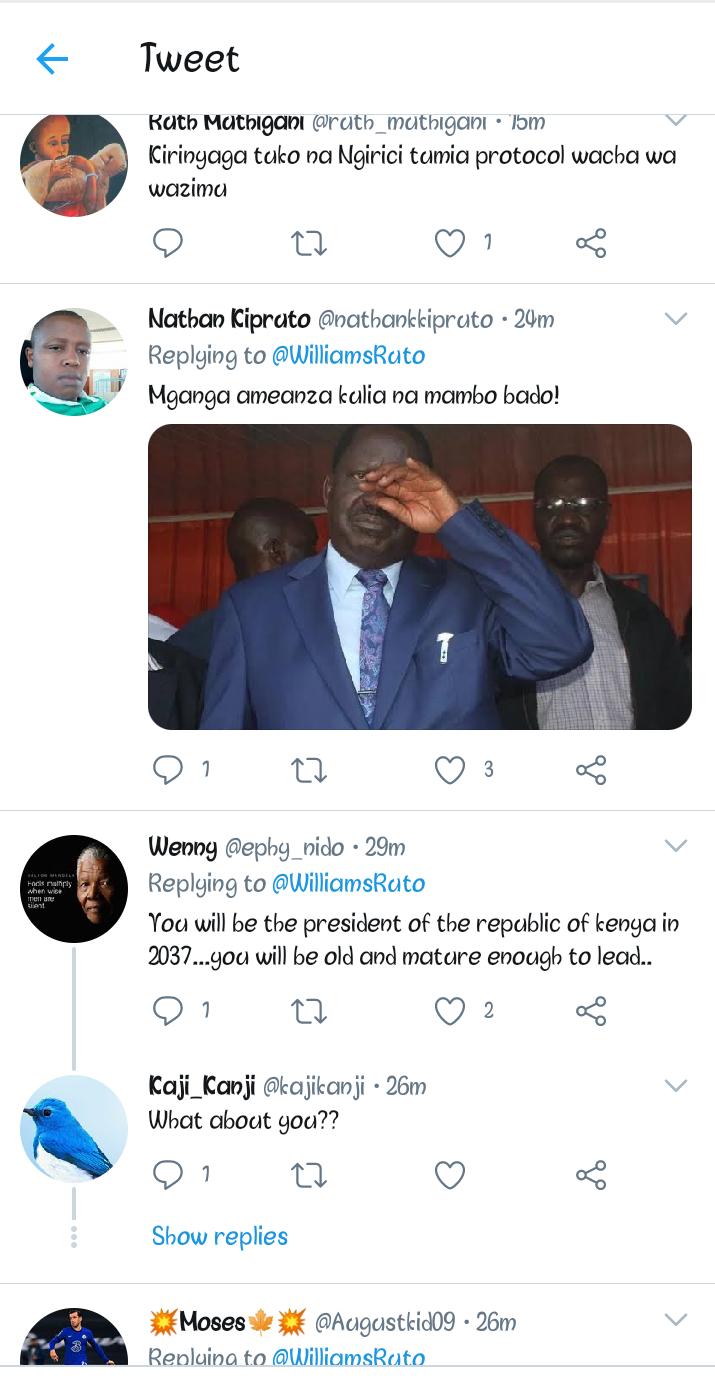 What do you think? Did he do a wise thing by unsubscribing? Why did he unsubscribe? Thanks for your time. Please endeavour to like feel free to share with others and also do not forget to share your thoughts and opinion in the comment section.
Content created and supplied by: HotnewsSantos (via Opera News )