Drama was on Tuesday, 16th March 2021, witnessed in a Kisumu law court after a man appeared in court for hearing on a hospital stretcher.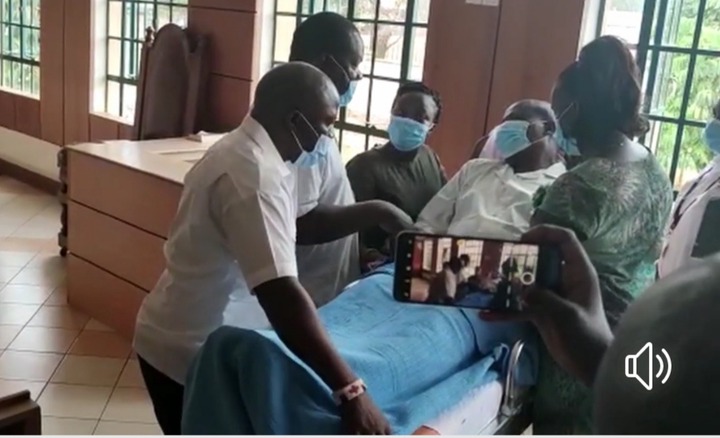 (Photo, Courtesy)
The man appeared to face trial on his hospital stretcher accompanied by a number of medics who attended to him as well as close family members.
The dramatic incident witnessed today has sparked a series of mixed reactions from Kenyans online who have condemned the act terming it inhuman and uncalled for.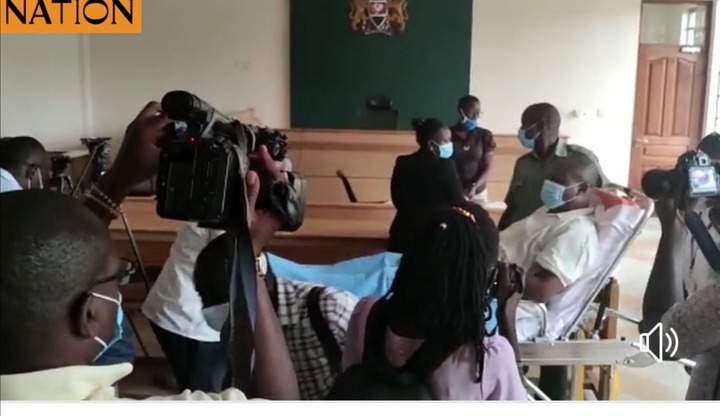 (Photo, Courtesy)
Some of the reactions of the netizens to incident included;
"If it was someone influential he wouldnt be subjected to such. Money is power." - Kenneth Brian
"Simply bcz he is an ordinary Kenyan." - James Mwirigi
"What was the urgency." - Anthony Oyugi
"Attending a court session is an emergency in Kenya." - Samuel Basmweth
"And yet sonko is given bed rest coz of a running stomach!" - Wrix Ritch
"I pity law students or any Kenyan with a mind of taking any course related to law... Kenya is a big joke." - Hellyn Nyangweso
"Kwani ameiba Kenya mzima?" - Mark Abok
https://www.facebook.com/watch/?v=754855218494985
Content created and supplied by: RTCPress (via Opera News )