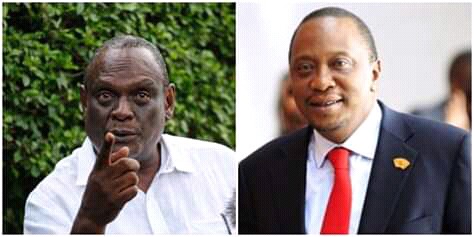 Jubilee Party Vice Chairman David Murathe has taken to public to explain what happened in the viral video that saw him and the Former Gatanga Member of Parliament Hon. Peter Kenneth turned away at the Bomas of Kenya.
Murathe who is known to be a stronger critic to Deputy President William Ruto asserted that such a video was taken purposefully by his political rivals so that they could it to attack him.
While speaking to Kenyans.co.ke, the Jubilee icon attacked his political rivals asserting that the video was to be used influence the public that President Uhuru Kenyatta had order him to be kicked out during the launching of the Building Bridge Initiative (BBI) Report.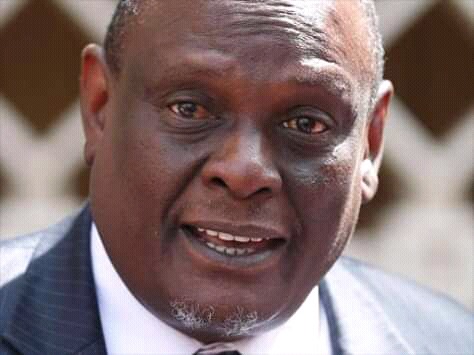 According to his side, the Ushers at the venue wanted him and Kenneth to use the VIP entrance since the other entrance was full delegates who wanted to enter before the function started.
"Just all that moment, the president entered Bomas and everyone was asked to move from the VIP entrance. It was just a security protocol. Once the President arrives no matter who you are, you are required to clear," Murathe said.
Murathe who could not stomach the sentiments of DP Ruto at the venue, asserted that DP Ruto should not influence Kenyans on deciding the fate of this country when he doesn't want to support BBI.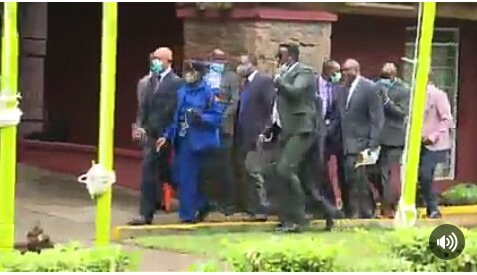 "Where was he during Bomas one? The task force received suggestions and went back to the people to ratify the same but even then, he did not bother to give his views," Angry Murathe said.
However, Kenyans who were closely following the activities at Bomas of Kenya alleged that Murathe was lying, adding that it was his time to retire sine his services were no more important to the government.
"Thank God the drunkard was turned away ndiyo ajue hajui," one Charles Kirui said.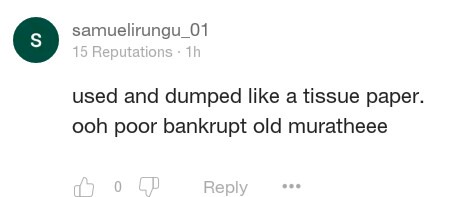 "Just like chew sugar cane, swallow the juice and spit out the sludge, it only good foe pig feed," one Guest said.
"Used and dumped like a tissue paper. Ooh poor bankrupt old Murathee," one Samuel Lirungu said.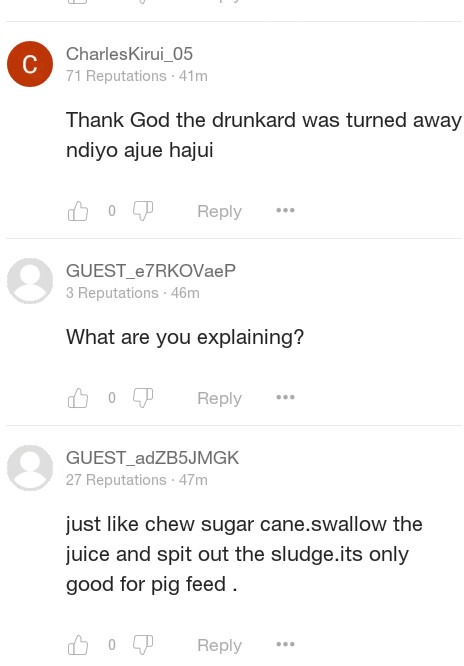 "Just accept you were kicked for being drunk confused Murathe," one Guest said.
See other reactions from Kenyans following the same.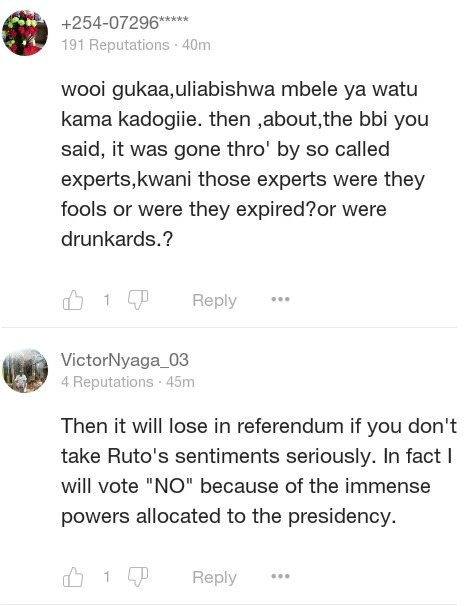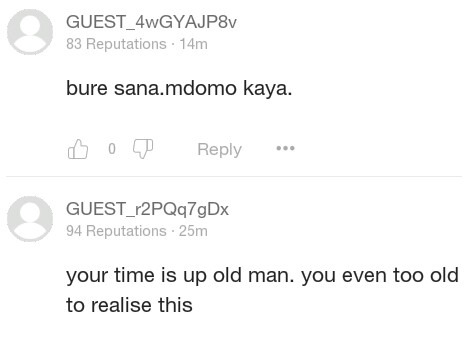 Content created and supplied by: Emmanuel-Wamalwa (via Opera News )