The government spokesman Cyrus Oguna has received online criticism over the remarks he made about hunger in Kenya.
Oguna claimed that only 1.4 million Kenyans were facing hunger in the country during this pandemic but his figures have been disputed by hungry Kenyans online.
Mohammed Asmali a Twitter user disputed the figures by Oguna.
"I think Oguna meant 40 Million Kenyans " posted Asmali on his Twitter page.
Bevalyne Kwamboka responded to Asmali by correcting the number to 44 Million.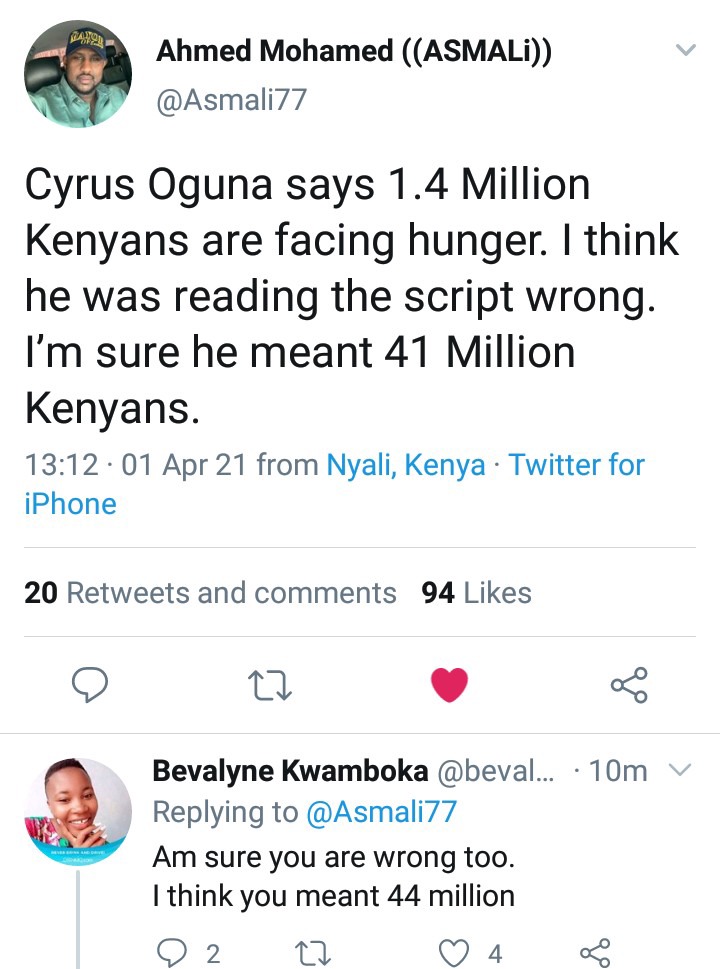 Mwangi Maina an internet user was concerned about farmers who are forced to throw away their farm produce for lack of market yet the government was complaining about food shortages.
"The irony about this is that food is rotting in several farms across the country" tweeted Mains.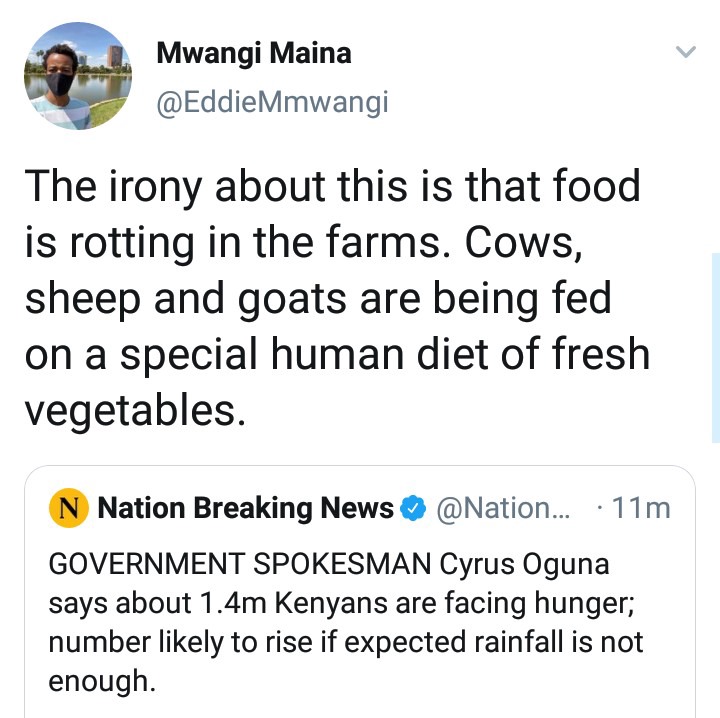 It is not clear whether the jubilee administration has a plan of buying farm produce from private farmers for future use.
No media personality has question Oguna's figure to authenticate the source so far.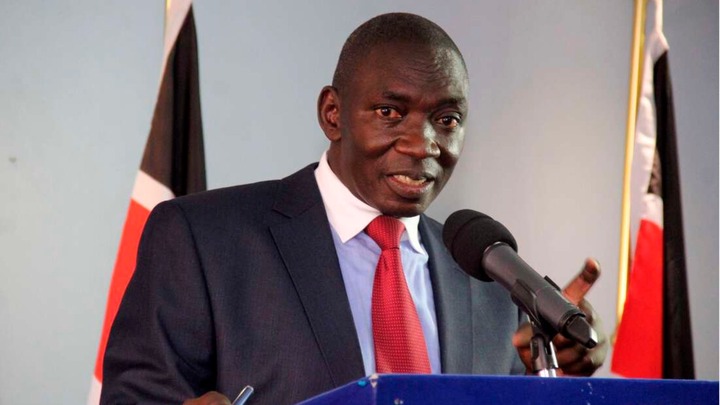 Several Kenyans who lost jobs during the covid19 pandemic are in distress during this period.
Food crisis in the country is a norm most attributed to drought in the northern part of the country.
We hope that the Jubilee administration will come to the rescue of several suffering Kenyans.
Content created and supplied by: wasalie (via Opera News )