Kenyans on Twitter, trending on hashtag #ItumbiBetrayedUhuru, have argued on who was on the wrong that led Itumbi being fired as a State House employee. According to KOT, Itumbi played a big role in 2013 and 2017 campaigns and even wrote speeches.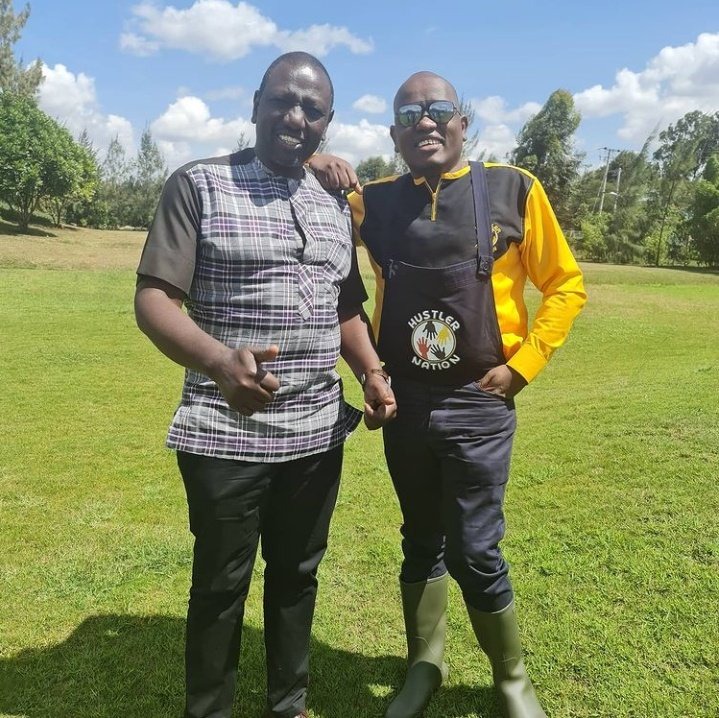 Since Itumbi was fired, he became DP Ruto's close ally and began the Hustler Nation narrative that has so far become so powerful and has rooted deep inside the minds of Kenyans. According to KoT, Itumbi was fired because he took sides between the DP and the President.
KoT also acknowledges how Itumbi refused to play betrayal politics while in State House, which definitely costed him but nevertheless Itumbi is now DP Ruto's blogger.
Thuo: Uhuru's biggest asset in 2013 and 2017 was Itumbi. At the advise of idiots, he let the son of Kirinyaga go.
Jame: Itumbi refused to be part of betrayal politics, dictatorship politics.
Silvia: Dennis Itumbi fell out with the establishment for refusing to betray Deputy President William Ruto.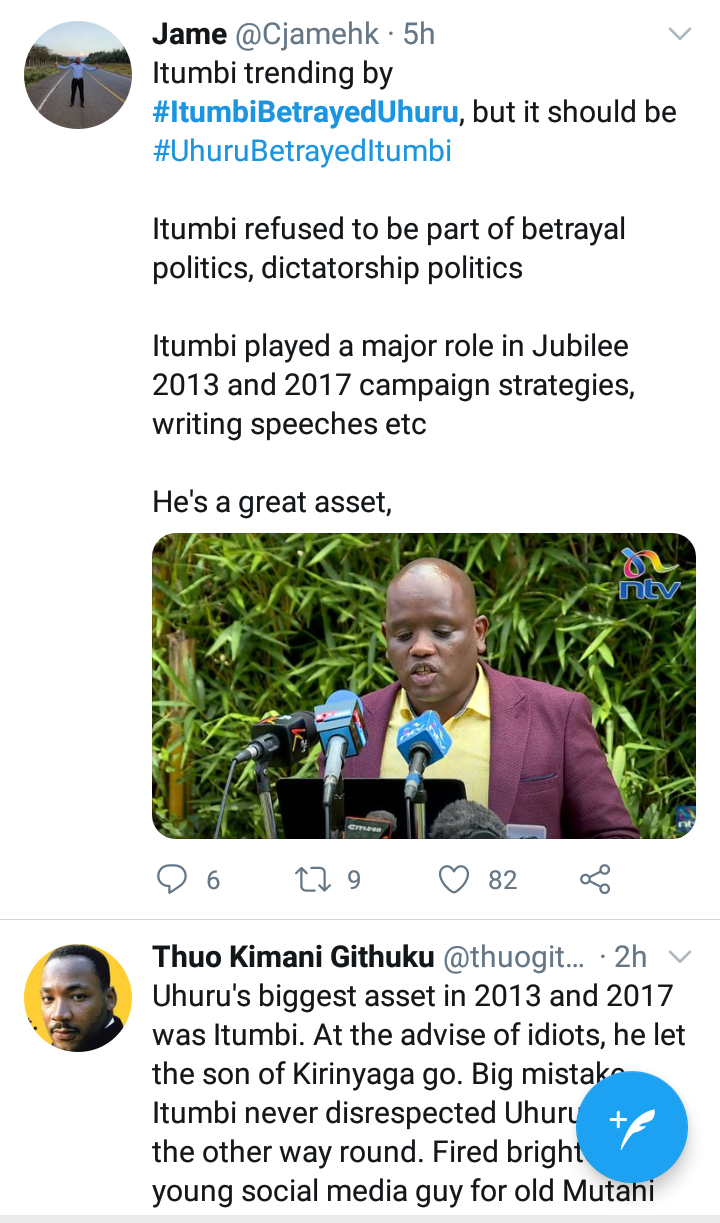 i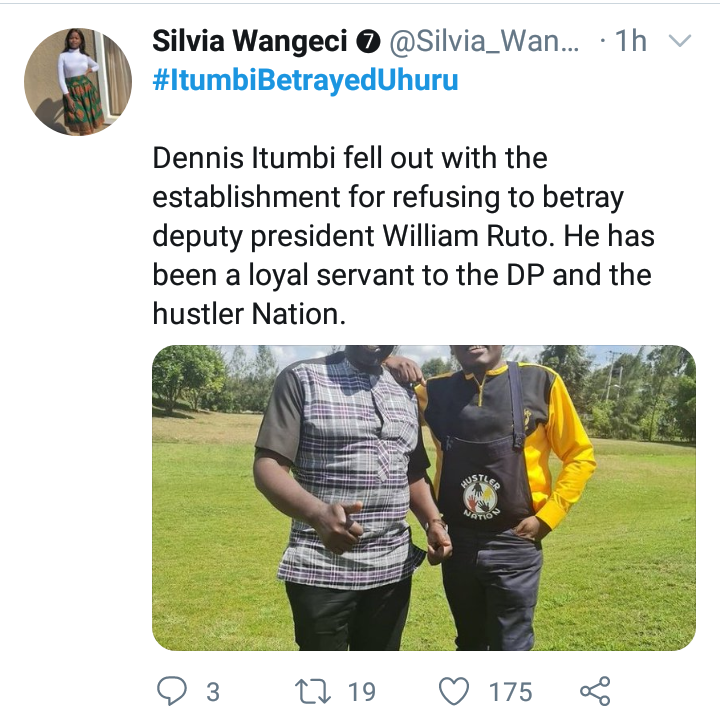 Trendsetter: The chief betrayer and a farmer should choose what to do as a career. We don't need a blogger who spreads rumours online and negative energy.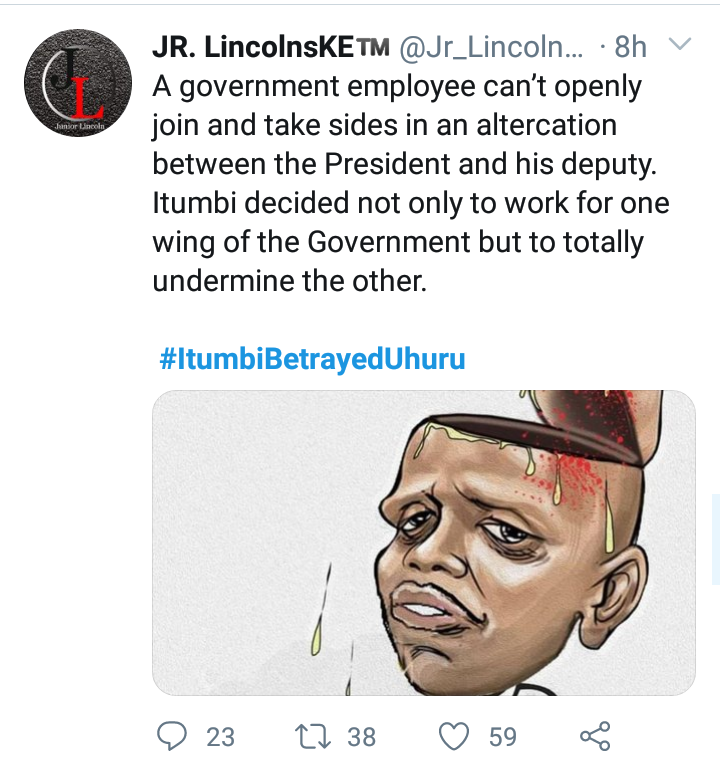 Lincoln: A government employee can't openly join and take sides in an altercation between the President and his deputy.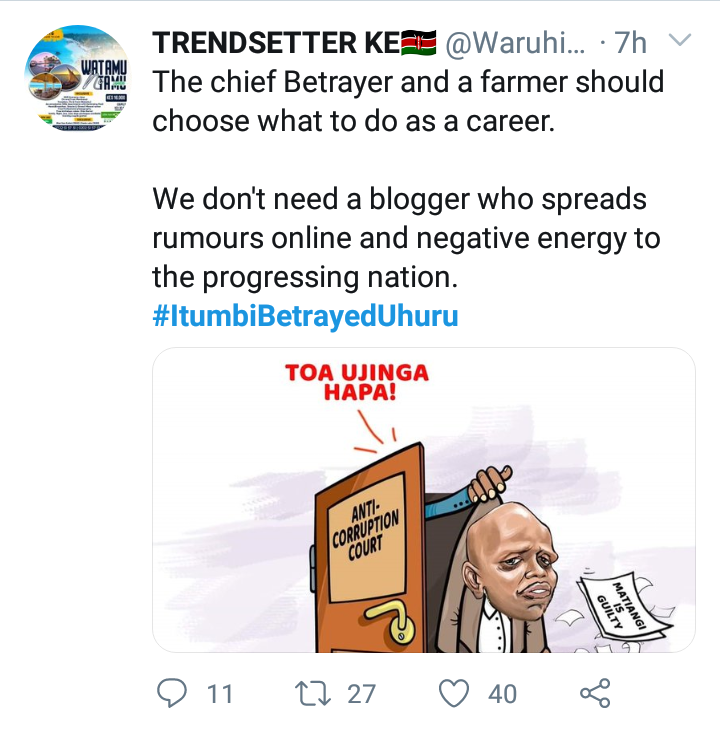 Content created and supplied by: Berruita (via Opera News )