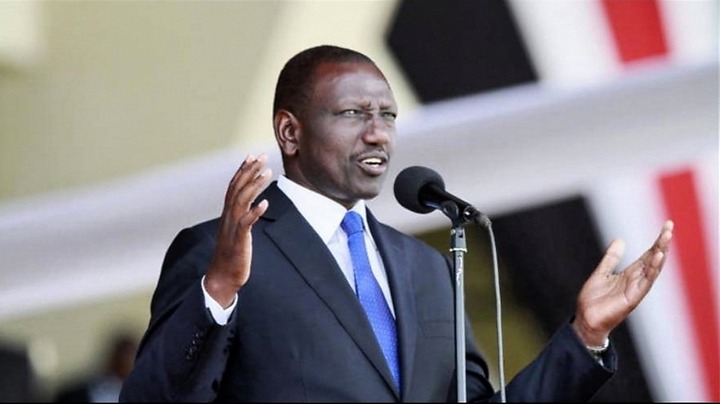 The Suna East Mp hon Junet Mohammed today attacked Deputy president William Ruto of Hypocrisy when it comes to addressing matters of the BBI, adding that the Wheelbarrow narrative will never Help Him to ascend to the Presidency even as we near 2022 general elections.
Speaking in Turkana County today while addressing residents on matters of the BBI, the Mp said that in 2010, Raila Odinga out of the love of Kenya made a step to amend the Constitution to have a better version of it, but Ruto and His team led the No Campions just for their own political benefits. He added that the same constitution has brought devolution which has spread the economic resources to the grassroot levels in this Nation that has seen developments all over Kenya. Junet pointed out that Ruto is one of the people who came on this earth purposely to oppose anything that is meant to help other people.
"Raila championed for the new 2010 Constitution and He won the fights against William Ruto who wore Red Caps together with his allies and strongly opposed it because of their own benefits and selfishness.This same thing that they opposed has been of immense help to Kenyans including bringing devolution and freedom of speech. Now Raila and Uhuru have decided to come up with a very good document with positive intentions to uplift Kenyans in their status of living, but Ruto just like He did in 2010 He is leading the opposition to make sure they derail the effects of passing the BBI. These are the people who came on this earth purposely to oppose anything positive that is meant to help Kenyans. "The lawmaker said.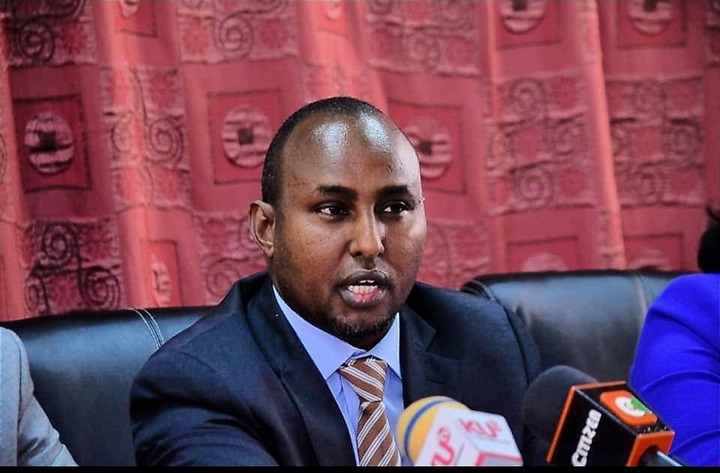 He was seconded by His ally the Embakasi Mp hon. Babu Owino who claimed that Ruto is thankless because Raila is the one who has natured Him in Politics since He was young and He must respect Raila all the time because He is even Older than Him. He said that parents struggle to take their children to school to learn so that they become something good in life, But Ruto comes to issue them with Wheelbarrows, something that won't be acceptable. Hon. Owino told the Turkana residents to tell Ruto to stop the nonsense of Wheelbarrows and but big machines like the trailers that will fetch their Cows to the Market, and also buy a tanker of Petroleum that will come to fetch the Oil when Mining begins so that it employs the youths, since they can't carry them on Wheelbarrows.
"I want to tell the deputy president William Ruto to respect Raila Odinga. Somebody who sleeps inside your House is your father. Raila also natured Him in Politics and now Ruto has grown Horns. Secondly I want to ask you, is there any parent who will take their Children to school to get the Primary school, secondary and even University education only to come and push a Wheelbarrow? No way. Even if you want to sell your cows in Nairobi you will not put them on Wheelbarrows and transport them you will need a Lorry. Soon, you will will also start mining Here tell Him you want a trailer to come and work to ferry the fuel here so that it employs the youths. "The Mp said.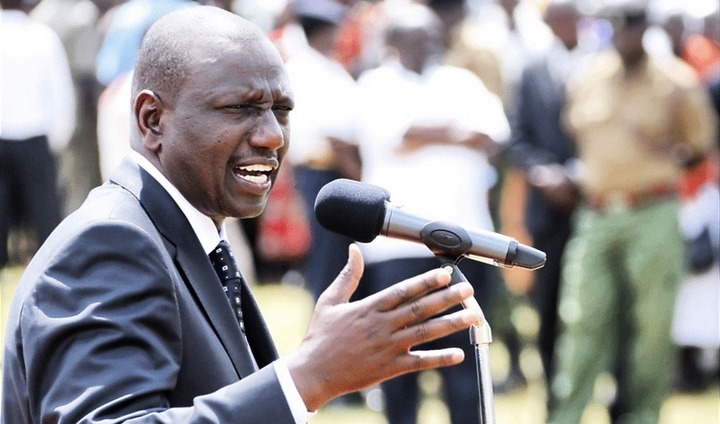 While addressing people in Kilifi County today, Ruto said that Raila Odinga together with the Luo community neglected Uhuru since 2002, then 2013 and 2017 respectively and they refused to vote for Him and now they should not expect any support from Uhuru Kenyatta. He further added that He combined efforts together with President Uhuru Kenyatta to go out and do His Campaigns and did not wait to be endorsed by anyone as Musalia Mudavadi, Kalonzo Musyoka and Raila Odinga are doing.
"I want to remind Raila that when Uhuru needed them for three times in 2002, 2013 and 2017, they did not vote for Him, now that time has come for Him to hand over the button, they are sorrounding Him day and night. I should say that Uhuru is not a fool to just hand it over to such people who did not even support Him when He was in dire need. I took Uhuru Kenyatta and we went to do our Campaigns around this Nation without loosing hope and we attained the Presidency because of hard work, we did not wait for anyone to give it to us. We fought for it. "Ruto asserted.
The deputy president went to claim that He does not fear the threats that there is the deep state or some people who are Sited somewhere so that they decide the election results. He added that He will be changing tue conversations so that the poor Kenyans are also brought on board to share the National resources and be empowered so that they stand on their two feet and enjoy life. Ruto said that He will facilitate the youth development fund where the young people will take money to do their business and are intrest free.
"I want to be clear on this, that the Presidency is not given by anyone somewhere. It is given by the Mwananchi who will vote according to their own preferences. Some people are very mad at Me because I have now said that we need to change the conversation as a Nation so that the ordinary Mwananchi can now be included in the National conversation we are equal and this Nation belongs to us all. "Ruto added.
Content created and supplied by: AyodiK (via Opera News )