A Kenyan lady working in Bahrain has begged her fellow managers to help her get back home following her health condition.
Sharing the post on Facebook group for those working in Bahrain, Mum Mary Sam requested "managers" to direct her on how she can pay her air ticket and come back home.
She captioned her post "Hello managers can someone connect me with someone who can direct me on how I can pay my air ticket n go home ain't feeling well."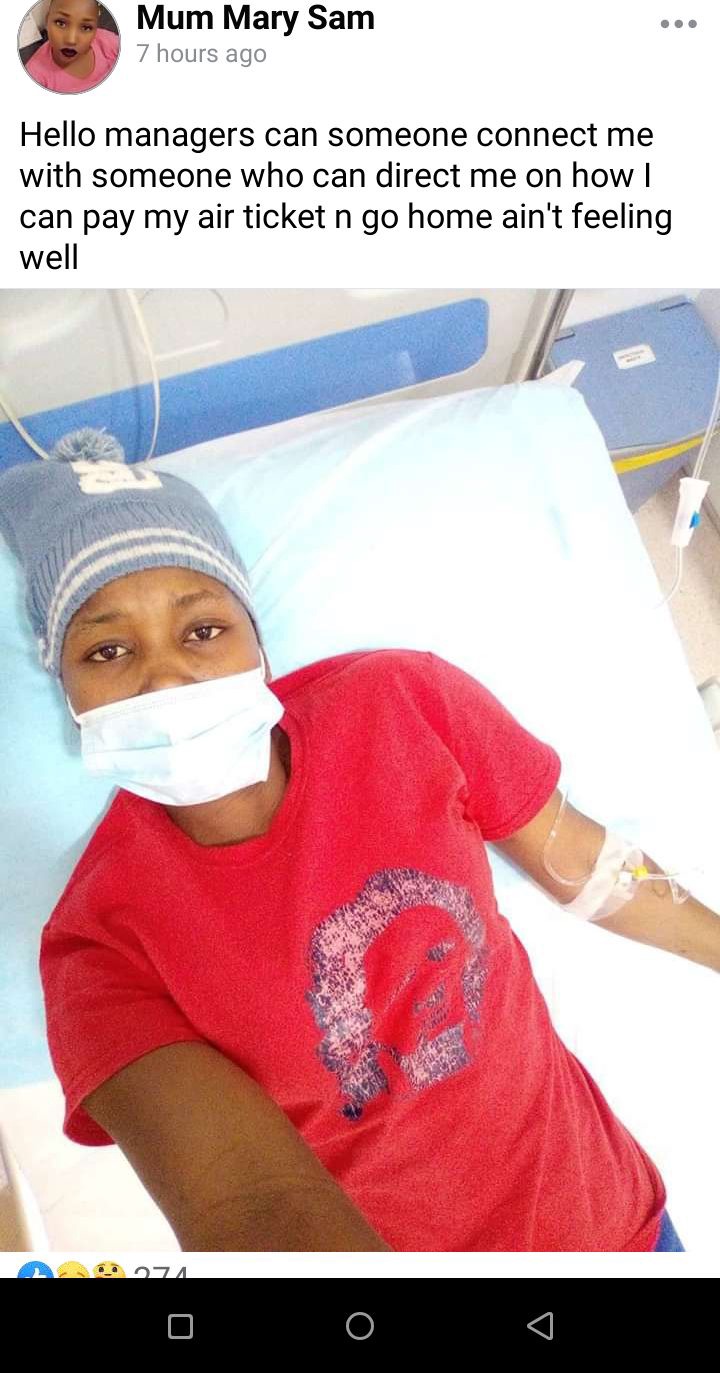 Screenshot of Mary Sam's post on Facebook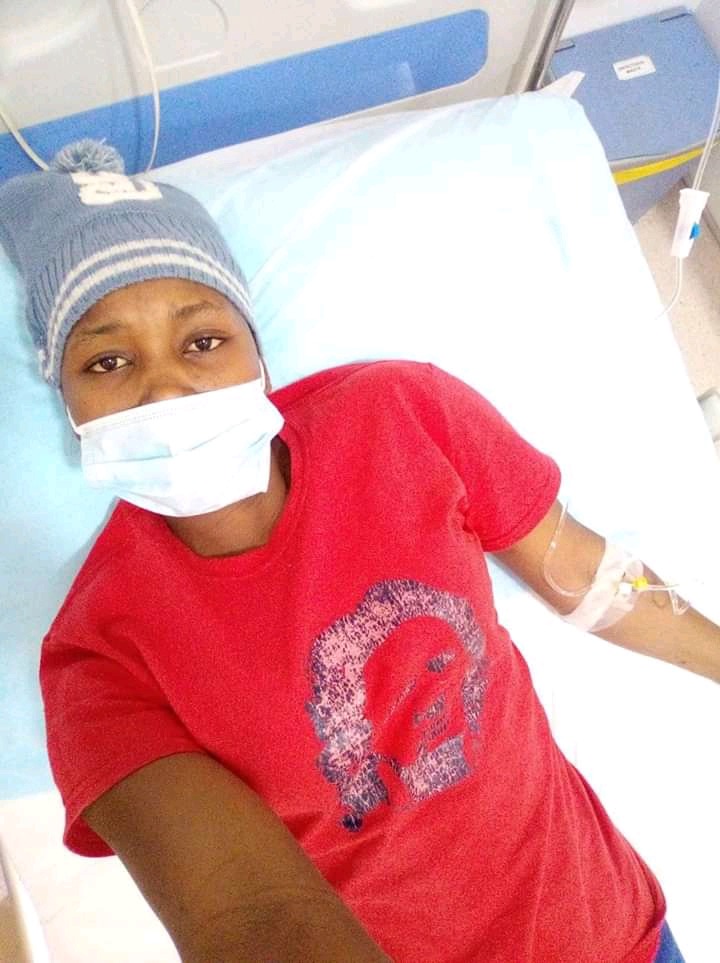 Mary Sam in hospital bed in Bahrain
Fellow Kenyans have advised her to contact various people who can help her including Gagula Babuu, Manama Tours or visit police station for help. They also advised Mary to wait till she gets better then travel back home.
Morever, they wished her a quick recovery.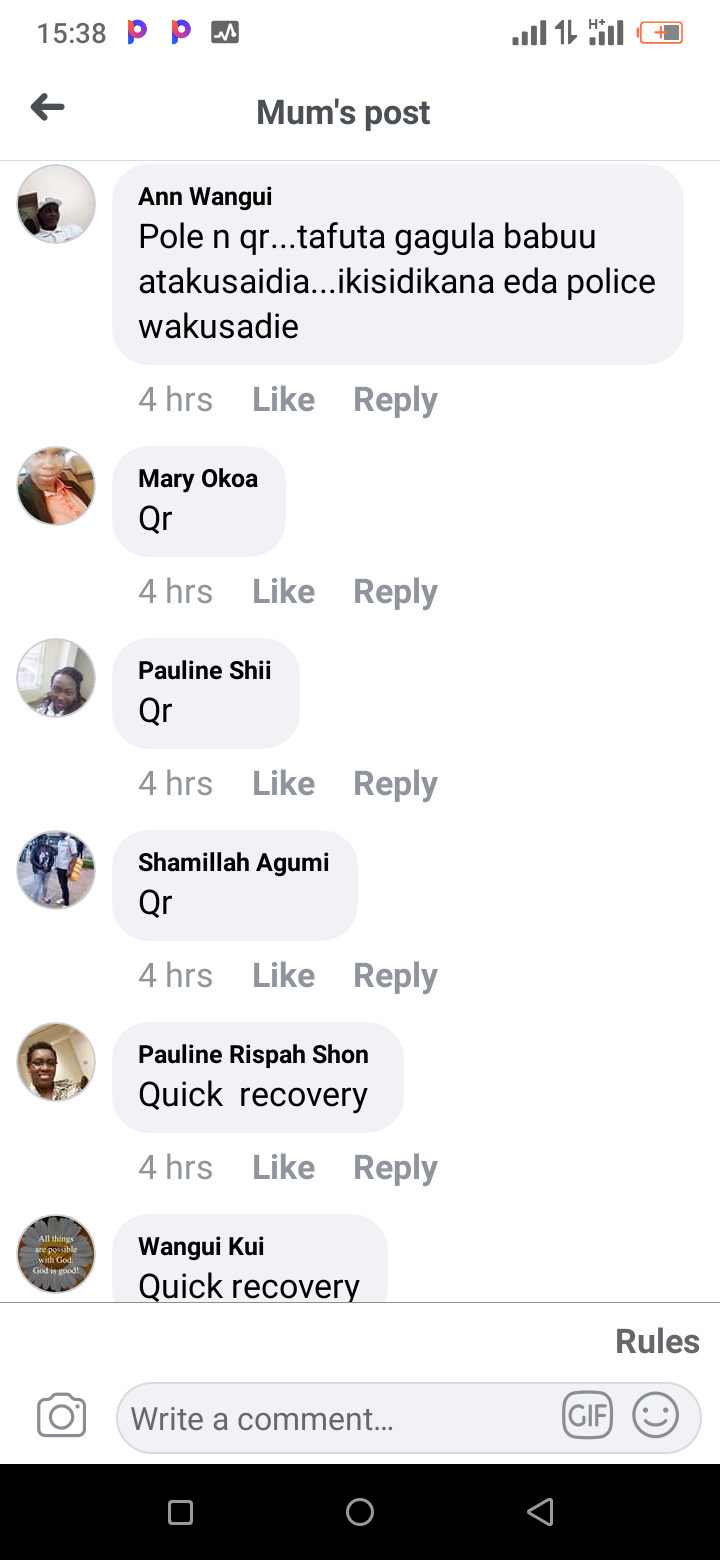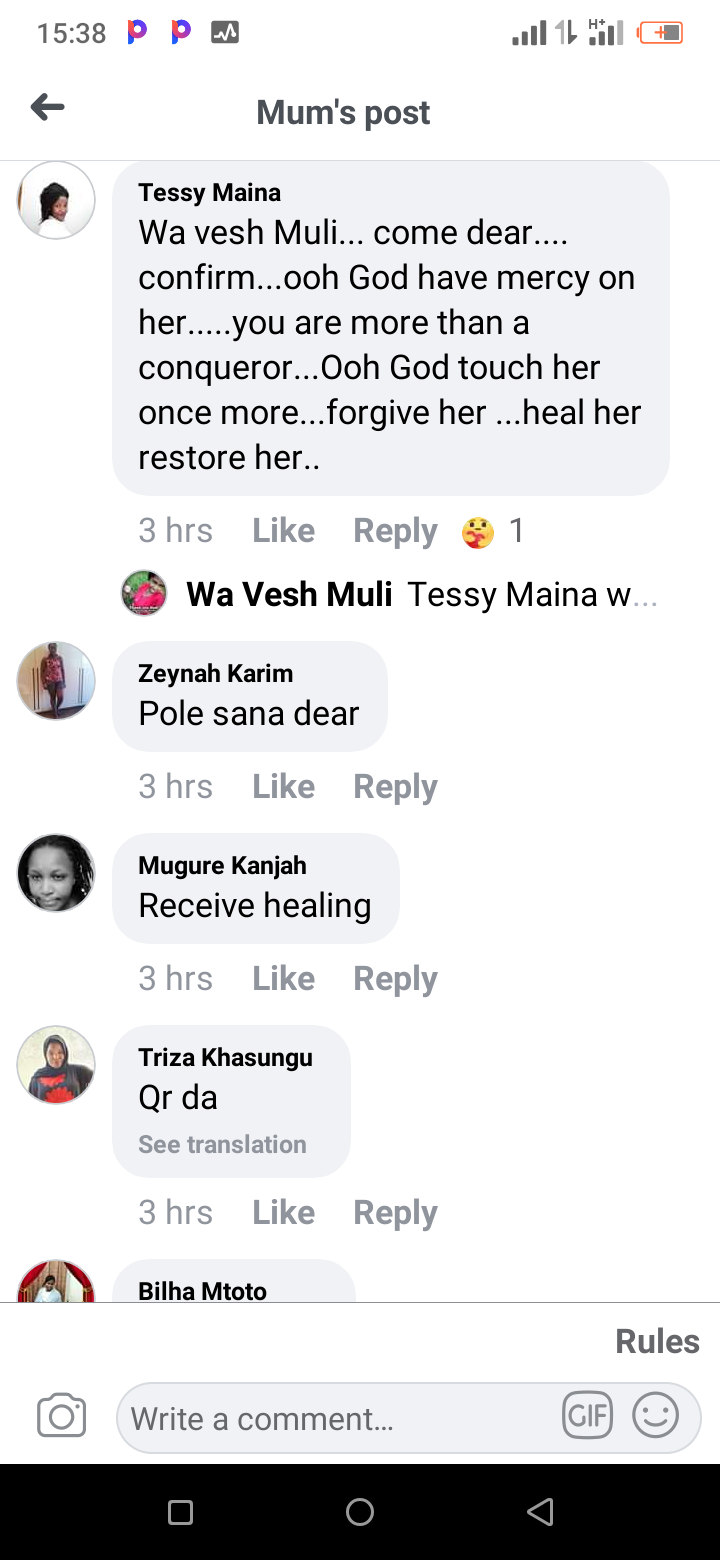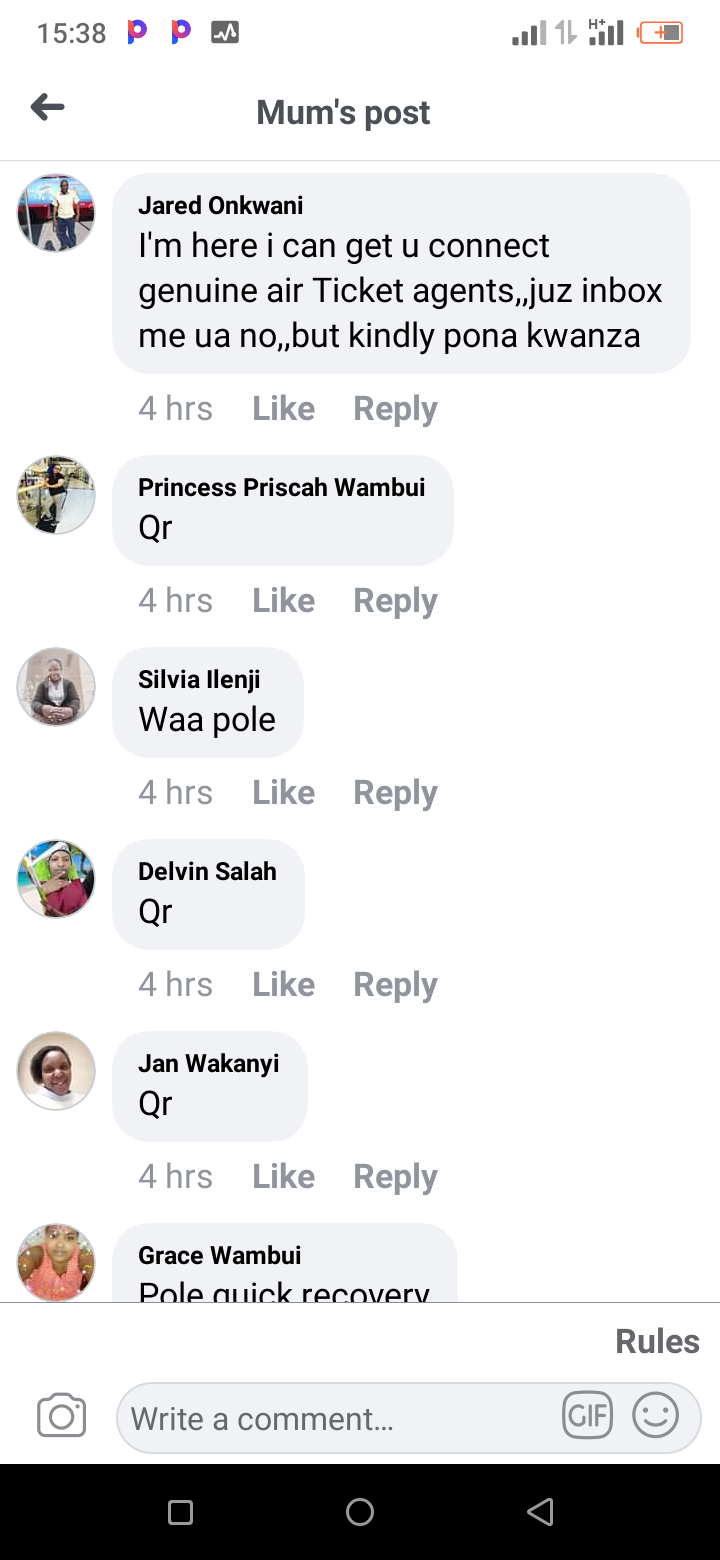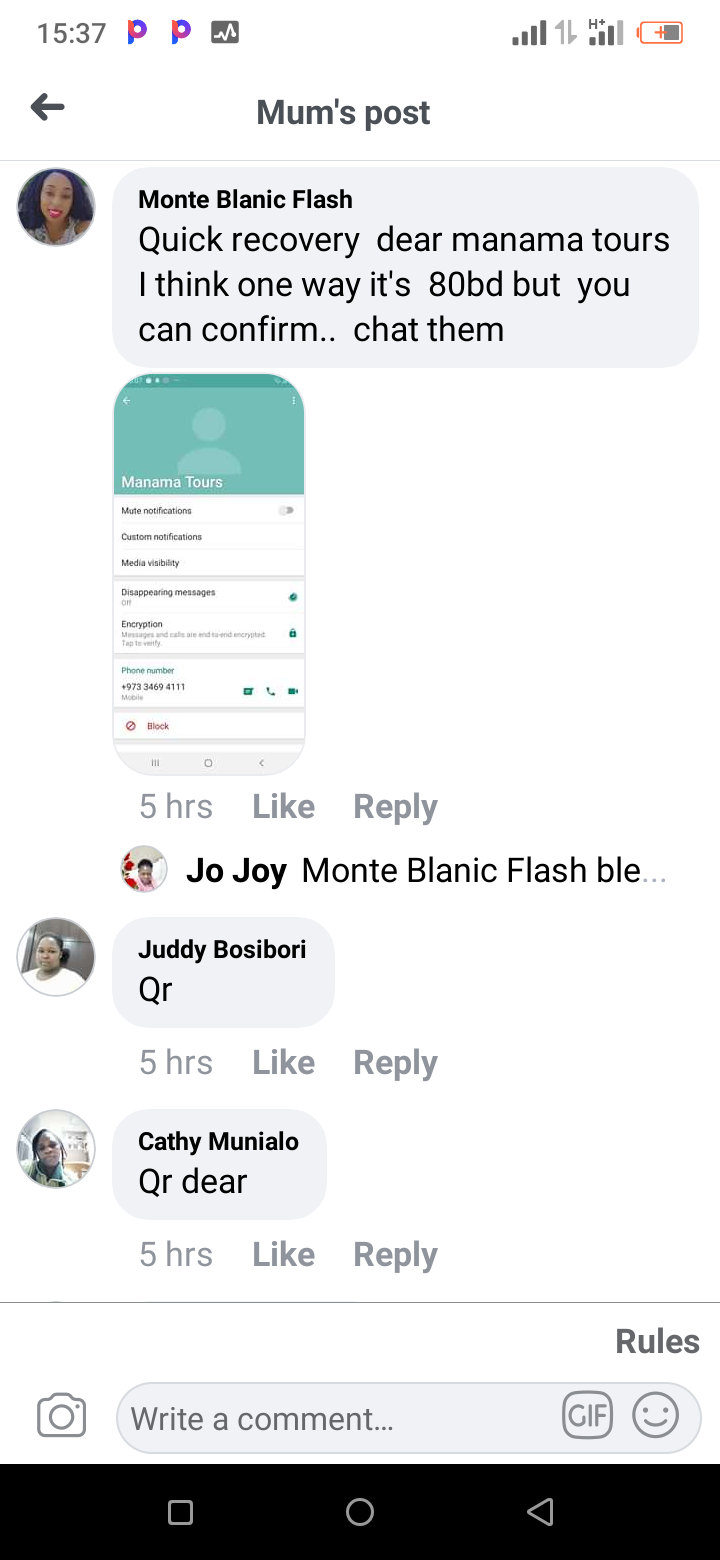 Screenshots of comments
May God heal Mary as she is feeling unwell. May God also protect our Kenyan ladies working outside Kenya.
Help me wish Mary a quick recovery, hoping she gets help soon.
Content created and supplied by: Olusabeti (via Opera News )